Eden Mill's latest seasonal offering, Spiced Rhubarb & Vanilla Gin, is bright and zingy with a nostalgic sharp fruit tang reminiscent of rhubarb rock.
It's a limited edition release from the Scottish gin makers and is the latest fun and funky gin to emerge from the brand.
As well as an eye-catching exterior, expect an aroma led by a rich, fruity spice, with red currant, mango and earthy rhubarb balanced by notes of ginger and cardamom.
Vanilla adds to the picture, evoking memories of confectionery such as cardamom buns and marzipan.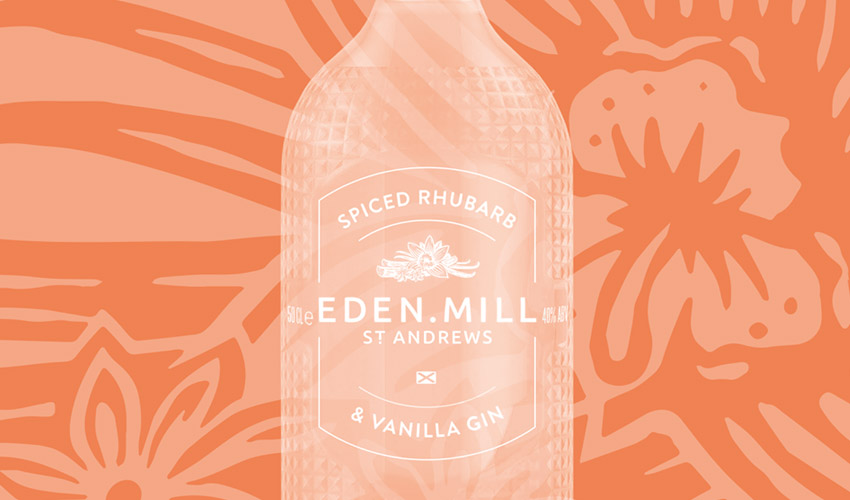 To taste, the flavoured gin is bright and zingy, with a sharp fruity tang reminiscent of rhubarb rock. Warming spice comes through strongly with a balanced mulled-wine sweetness.
Lingering flavours of spice cabinets and sweet buns fade slowly to a passion fruit acidity.
Eden Mill reckon the gin is best served with either ginger ale or premium tonic and garnish with a slice of orange.
Spiced Rhubarb & Vanilla Gin (50cl) 40% ABV is available to buy from the Eden Mill website currently priced at £20 in a winter sale.