If you're looking to make the perfect gin mojito then look no further than Chesterfield Mojito Gin as a base to create the most flavourful gin mojito you're likely to have tasted.
The gin is a refreshing blend of Chesterfield Dry gin with real lime peel and garden mint included.
Other botanicals are more traditional such as juniper, coriander, angelica root, orris root, cassia bark, ginger, cardamom and hibiscus.
A gin mojito (otherwise known as a Southside) is fast becoming a cocktail classic and is packed with rejuvenating, fresh ingredients – a ginny take on the more traditional mojito made with white rum.
With the complexity of flavour in gin, more and more people are turning to good old Mother's Ruin for their cocktail fixes.
Derbyshire Distillery's Mojito Gin means you're already half the way there when you start making your gin mojito and we reckon it could be the most intense and flavour-packed one you'll ever have made.
Gin Mojito Recipe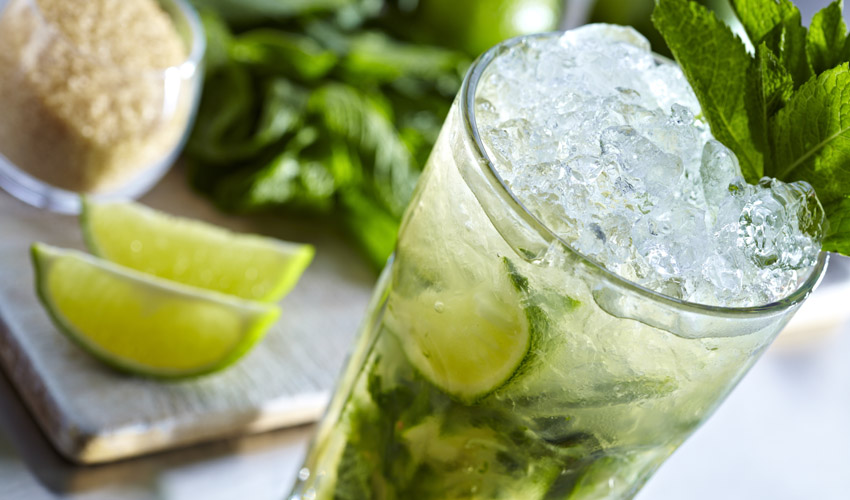 Ingredients:
15ml lime juice
20ml sugar syrup
10 mint leaves
Soda water
Crushed ice
3 Lime wedges
Method:
Add the gin, lime juice, sugar syrup, and 8 mint leaves into a glass.
Churn (rather than muddle) with crushed ice.
Top up with soda water.
Garnish with the remaining mint leaves and lime wedges.
Chesterfield Mojito Gin (70cl) 40% ABV, is available to buy from the Gin Kin Shop priced at £39.