Most of us have heard of the cute notion of drinking gin in tea cups but what may be less familar is the combination of gin and tea cocktails.
For some people drinking gin is their favourite pastime and for others it's having a nice cuppa to relax. If both those activities are in your top two then these recipes are going to provide you with quite a treat.
Whether you find green tea tea-riffic, are a camomile convert, an earl grey groupie or you relish rooibos there's something for every gin and tea lover in here.
Enjoy some of the best gin and tea cocktails you're ever likely to try!
Earl Grey Gin & Tonic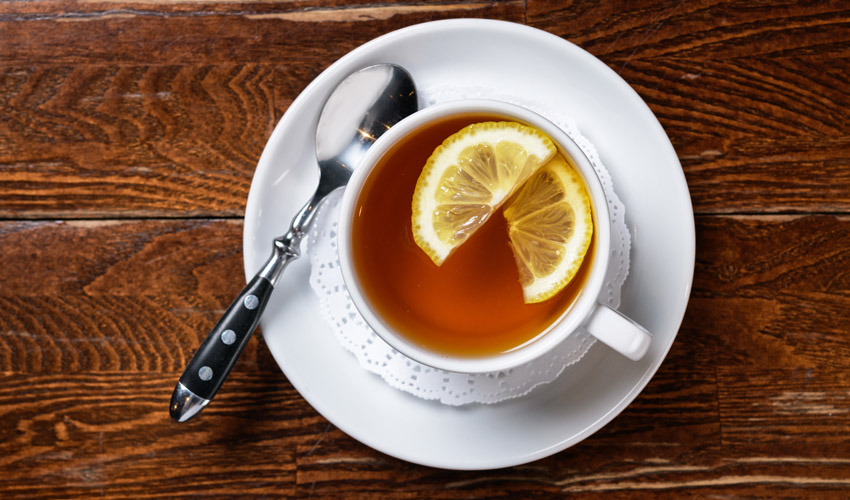 We're not sure whether Charles Grey, 2nd Earl Grey and British Prime Minister would have approved of mixing gin with his tea but we can only thank him for his part in Earl Grey tea and keep on sipping.
How about using Earl Grey Forest Gin in this recipe? It's a beautiful gin which will maximise the gorgeous tea aroma and taste.
Ingredients:
35ml gin
2 tbsp loose leaf Earl Grey tea
Tonic water and lemon slices to serve
Method:
To flavour your gin, mix the tea with the gin and leave to infuse for up to 2 hours (the longer you leave it, the more pronounced the flavour). Strain and discard the tea leaves.
To serve, mix the gin with chilled tonic water, garnish with slices of lemon and serve in teacups for an air of eccentricity.
---
Maple Rooibos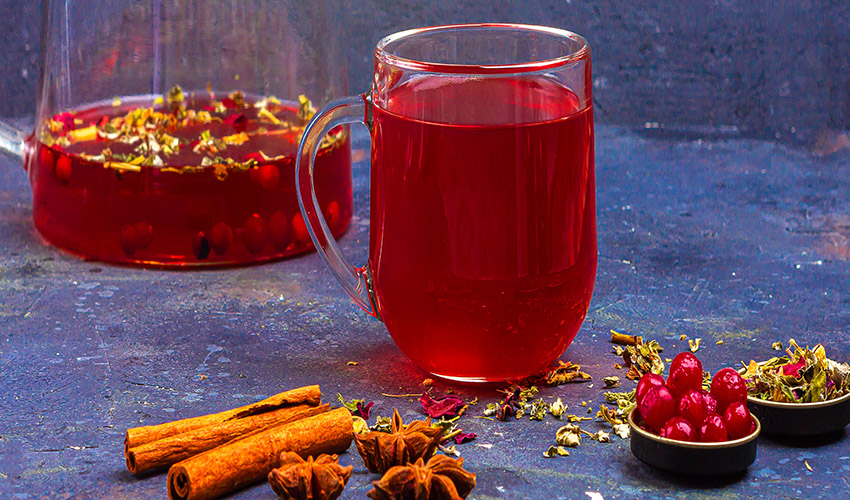 Rooibos (pronounced roy-boss) is gaining popularity as a delicious and healthy beverage. It has been consumed in Southern Africa for centuries and is a caffeine-free alternative to black and green tea.
Potential health benefits include antioxidants which can protect against cancer, heart disease and stroke. So what are you waiting for, get making this gin and rooibos tea cocktail. Recipe by Rachel Pounds.
Ingredients:
45ml gin
1 rooibos tea bag
2 teaspoons maple syrup
300ml boiling water
Method:
Steep rooibos in boiling water 3-7 minutes. Add maple syrup while steeping.
Remove teabag and add gin.
Gently stir and enjoy warm.
---
Royal-Tea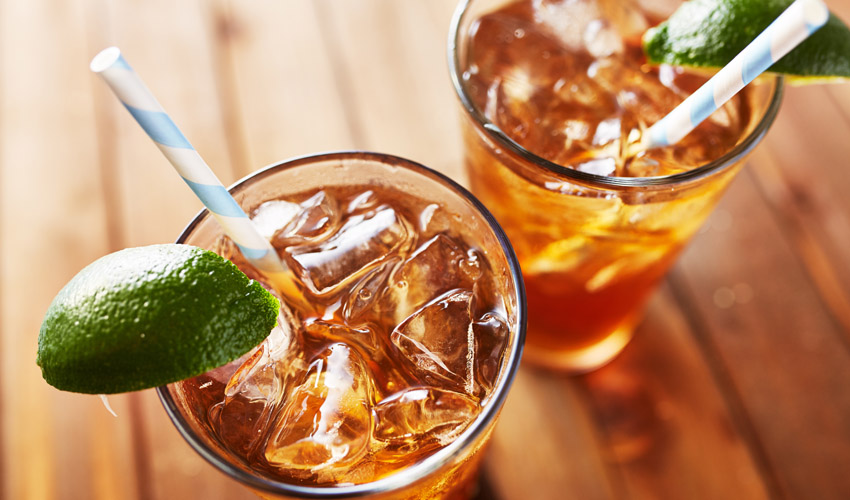 This is perhaps a recipe for the summer when long, lazy and hopefully sunny days require a cooling refreshment. Now no-one can say gin and tea isn't cool! Recipe via The Spruce Eats.
Ingredients:
50ml gin
60ml Earl Grey tea (freshly brewed and chilled)
Splash of lemon juice
1 tsp sugar (to taste)
Lime wedges to garnish
Method:
Pour the ingredients into an old-fashioned glass filled with ice.
Stir well.
Garnish with lime wheels.
---
Camomile Collins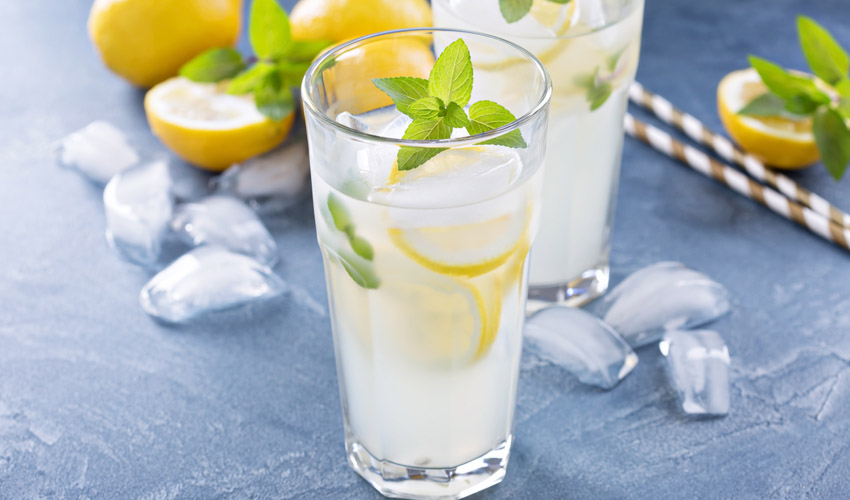 Camomile tea has been the subject of many lines of research including links with helping to fight disease. It's perhaps best known, however, for its calming qualities.
So, make yourself possibly the most calming cocktail of the year so far, sit back and relax.
Ingredients:
2 measures gin
1 camomile tea bag
1 measure lemon juice
1 measure sugar syrup
4 measures soda water
Lemon and mint sprig to garnish
Method:
Pour the gin into a glass and add the tea bag.
Stir the tea bag and gin together, for about 5 minutes, until the gin is infused with camomile flavour.
Remove the tea bag and fill the glass with ice cubes.
Add the remaining ingredients and garnish with a lemon slice.
---
Green Tea Garden Cooler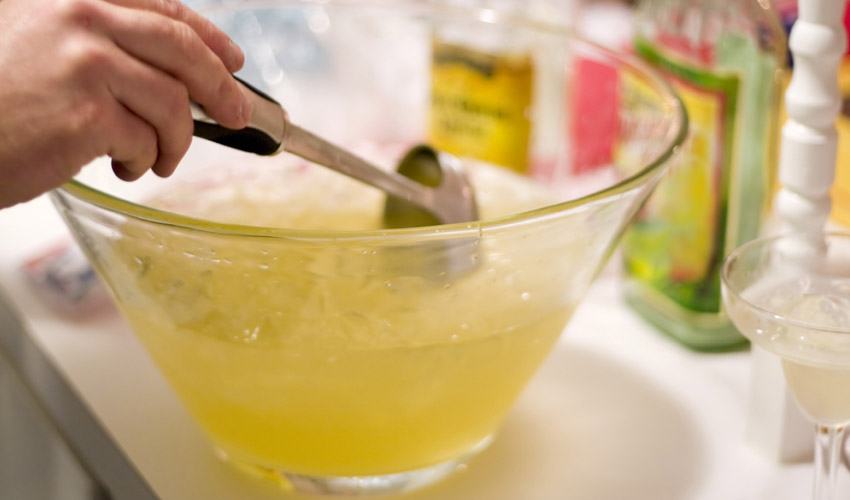 This could be the classiest punch bowl ever created. Chock full of gin, green tea, mint tea and a whole host of other delightful goodies, this is sure to impress at any party.
Try The Teasmith Gin Original for this recipe. It includes hand-picked tea in its botanicals which will be further enhanced by the infusion of green and mint tea into the mix.
Ingredients:
700ml gin
500ml lemon juice
250ml sugar syrup
250ml elderflower cordial
500ml green tea, chilled
500ml mint tea, chilled
500ml apple juice
500ml soda water
Method:
Add all the ingredients and a generous amount of ice cubes to a punch bowl and stir.
Serve into a glass of your choice.