If the idea of having a gin party at home appeals to you then here's your one stop shop to being the host with the most.
We've covered all the little details to make the night go off without a hitch.
Teaming up with St Barnabas Hospice and Pin Gin, we've come up with the ultimate guide to throwing a spectacular gin party, all in the comfort of your own home – a gin and jammies evening to remember.
So, if you're hosting a party, ask friends to bring a bottle of their favourite gin and check out these essential components of having a successful gin party at home.
What You'll Need For a Gin Party at Home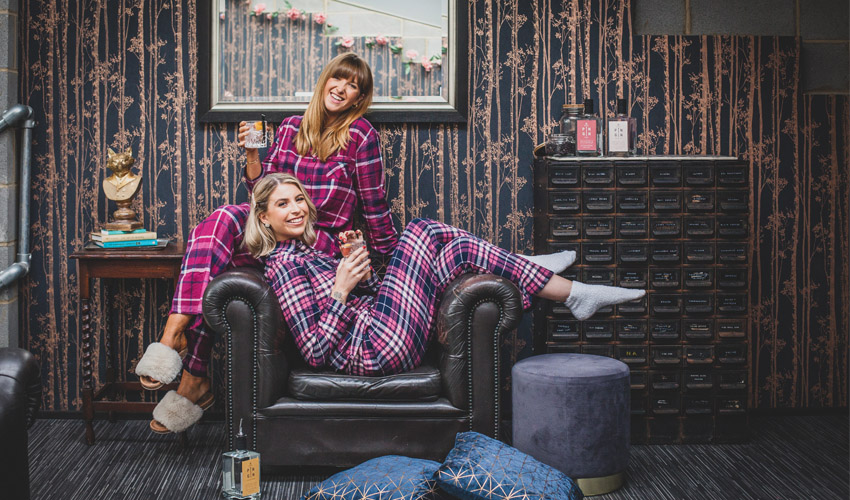 Gin Garnishes
Half the fun of making a G&T is the garnishing process. Be sure to have a wide variety on hand so that the drinks look and taste as pretty as possible.
Our gin garnish guide will tell you everything you need to know about unlocking the full taste potential of your G&Ts.
Lots of Ice
It seems obvious but having ice – and lots of it – is essential to a party involving gin.
The bigger the ice cubes the better, as they will melt more slowly than smaller ones, therefore involving less dilution of your work of art in a glass.
Suitable Gin Glasses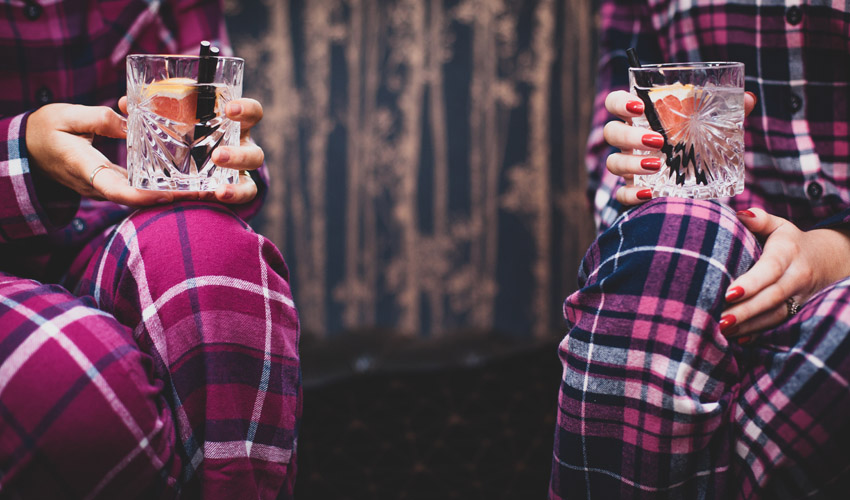 The Copa or balloon glass is the staple gin glass for G&Ts but once the party is in full swing you may get the urge to experiment with some fancy cocktails.
Therefore having a selection of gin glasses may be required to suit the specific cocktail being made. Highball, Martini, coupe and flute glasses are all going to be useful at some point.
A Variety of Mixers
Different guests will have different tastes so it's a good idea to have a wide range of mixers.
The best tonic for gin is a good place to start but not everyone is a tonic water fan so if you're looking for inspiration check out our gin mixers that aren't tonic guide.
Gin Cocktail Recipes
Every gin party at home should feature cocktails and whether it's an elaborate G&T or a pink gin and Prosecco cocktail such as Pin Gin's You Make Me Blush, gin cocktails make the night more fun.
St Barnabas and Pin Gin have teamed up to create the Lincolnshire 35 which is a sweet and fruity gin fizz which will add a sparkle to any gin party.
Lincolnshire 35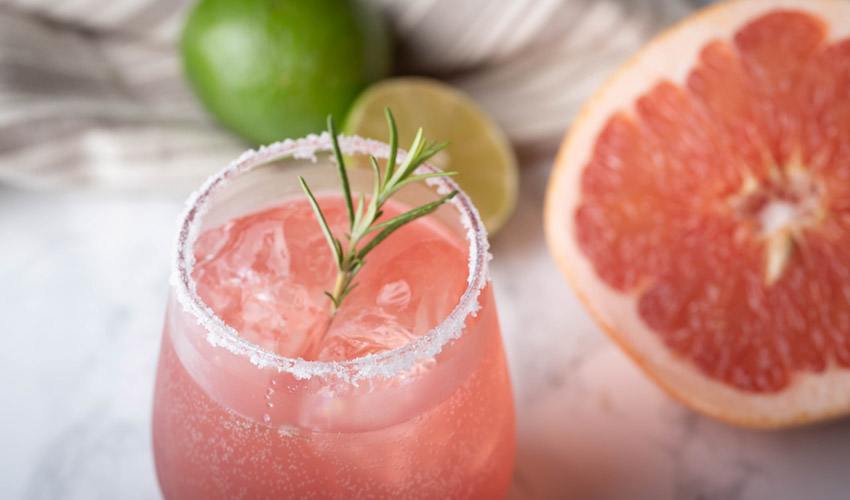 This gin fizz cocktail combines both a gin sour with an alcoholic sparkling elderflower presse and a sour citrus kick from fresh grapefruit.
Gin sours are a classic gin cocktail component that act as the core structure for this drink with delicious fruity and floral notes added in.
Ingredients:
Method:
Press the juice out of the slices of fruit using a juicer or a muddler and add to the shaker with the rest of the ingredients except the presse.
Shake well with cubed ice and strain into a tall glass over ice.
Top with Elderflower Presse.
Gin Games and Fun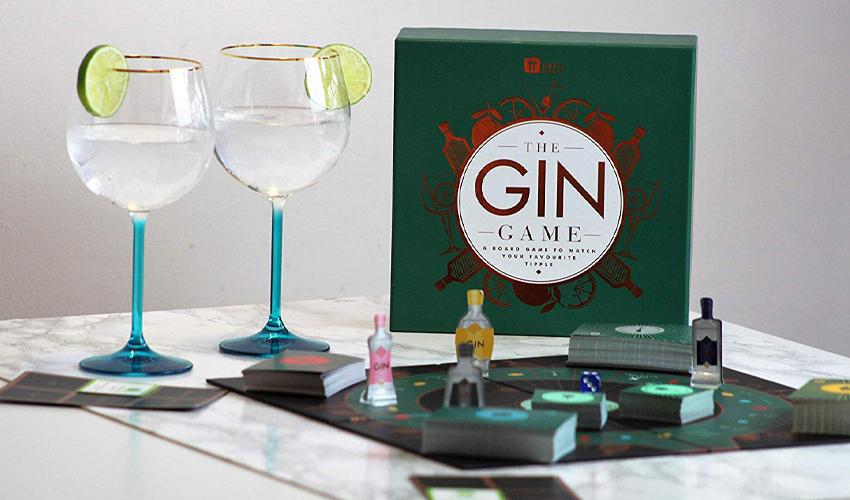 No party is truly a party without fun and games so why not try the gin-themed board game The Gin Game, available from Amazon.
You can download the Gin and Jammies event pack here which will give you lots of tips on fun activities to do on the night.
Suggestions include printing and cutting out gin bottle bunting from the pack, decorating empty gin bottles with lights and Karaoke.
The St Barnabas Hospice Gin and Jammies event runs from 1 February to 23 March. To find out more about St Barnabas Hospice Gin and Jammies visit the St Barnabas Hospice website where you can register your interest.
If you would like to raise a glass to event partners Pin Gin you can buy a bottle from the Gin Kin Shop priced at £35.