It's all very well staying healthy and keeping fit but every once in a while you need a treat. And we can't think of anything more treat-worthy than this Blood Orange Gin & Chocolate Cheesecake.
If you've ever tasted chocolate orange gin then you'll have an idea what to expect, although this recipe uses the increasingly fashionable and popular blood orange gin as a key ingredient.
If it's a moment of indulgence you require then the combination of gin and chocolate is a no brainer – two of the finest things in life in glorious harmony. And even better this recipe is simple and fun to make.
Blood Orange Gin & Chocolate Cheesecake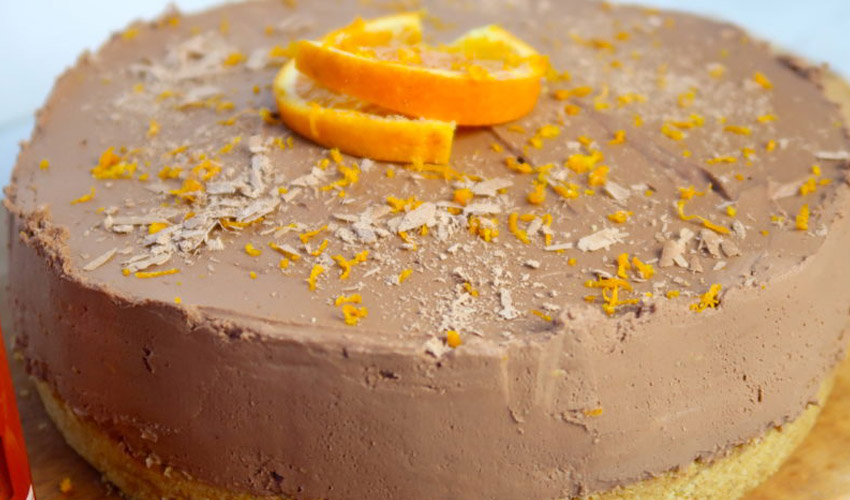 Ingredients:
30-50ml gin (J.J Whitley Blood Orange recommended)
180g digestive biscuits
75g unsalted butter
200g good quality chocolate (dark or milk)
300g full fat cream cheese
300ml double cream
1-2 blood oranges (zest and juice from half of one)
Method:
For the base, blitz the biscuits in a food processor. Add the melted butter and process again until the mixture is combined. If you don't have a food processor you can put the biscuits into a bag, crush with a rolling pin, then stir the melted butter into the mixture.
Press the biscuit mixture into the springform cake tin (use the back of a spoon). Pop this into the fridge while you make the cheesecake filling.
Break the chocolate up into a heatproof bowl. Fill a saucepan with a small amount of water, and simmer. Sit the bowl of chocolate on top, but make sure the base of the bowl doesn't touch the water. Melt the chocolate gently, stirring occasionally. Once smooth, let the chocolate cool down to room temperature for 10 mins.
Beat the cream cheese in a bowl until it is soft. Finely grate in the orange zest (1-2 depending on how orangey you like it). Add the juice. Gently fold in the slightly cooled, melted chocolate and stir until smooth.
Whisk the cream so it is thickened and this is when you add the gin! (I used about 50ml but feel free to add a little less)
Fold chocolate mixture into the cream in two batches. It should be a thick, smooth mix which you can now add on top of your biscuit base. Smooth with a spoon and refrigerate overnight (or as long as possible to set – 4 hours should be minimum).
Recipe from ILoveGin.