One of the features Pinkster Gin is most proud of is the fact that the sweetness in their gin comes from real raspberries, picked ripe, and not from added sugar.
They claim that other pink gins have a degree of added sugar and therefore their gin is a more natural offering.
The pink gin revolution has taken the gin world by storm and the popularity of pink gin shows no sign of slowing down.
Pinkster Gin has all the attributes that make pink gin so popular: the Instagram-worthy G&Ts, the pink gin and Prosecco cocktails that are so good for celebrations and it has the added bonus of being healthier than most pink gins due to the low sugar content.
The Pinkster Gin perfect serve is described as a tall ice-filled glass filled with 50ml Pinkster Gin, topped up with Fever-Tree Tonic and garnished with fresh mint and raspberries.
For those looking an even classier cocktail, perhaps for a special occasion, then try out the Pinktini, a pink gin take on a Martini.
Pinktini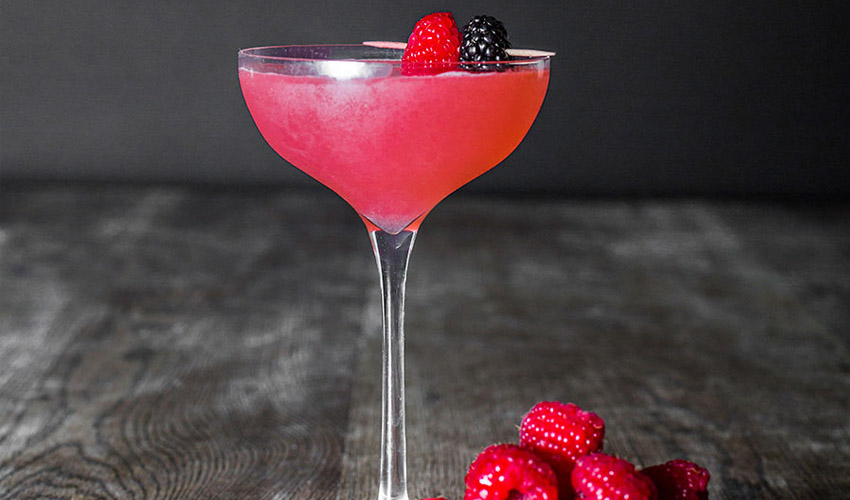 Ingredients:
50ml Pinkster Gin
10ml elderflower cordial
Handful of raspberries
Method:
Fill a cocktail shaker with ice, throw in several raspberries and then add five parts Pinkster to one part elderflower cordial.
Shake and pour into an ice-cold Martini glass.
Garnish with raspberries.
Pinkster Gin (37.5% ABV) is available to buy from the Gin Kin Shop priced at £35 for a 70cl bottle, £24 for a 35cl bottle and £5 for a 5cl bottle.