Finding the balance between drinking all the gin you want and feeling tip-top and healthy can be tricky but Chesterfield Pomegranate Dry may be a step in the right direction.
Alongside traditional gin botanicals such as juniper, coriander, angelica root, orris root, cassia bark, cardamom and hibiscus is pomegranate seeds which are reknowned for their health benefits.
Pomegranate seeds get their vibrant red colour from polyphenols – chemicals which are powerful antioxidants. In fact, pomegranate juice contains three times more antioxidants than green tea.
The fruit has also been linked through studies to aid in cancer, Alzhemier's and heart disease prevention, among many other health claims.
Whilst we won't claim a G&T is a healthy option, it can't hurt to use ingredients such as pomegranate and gins which have it in their botanicals.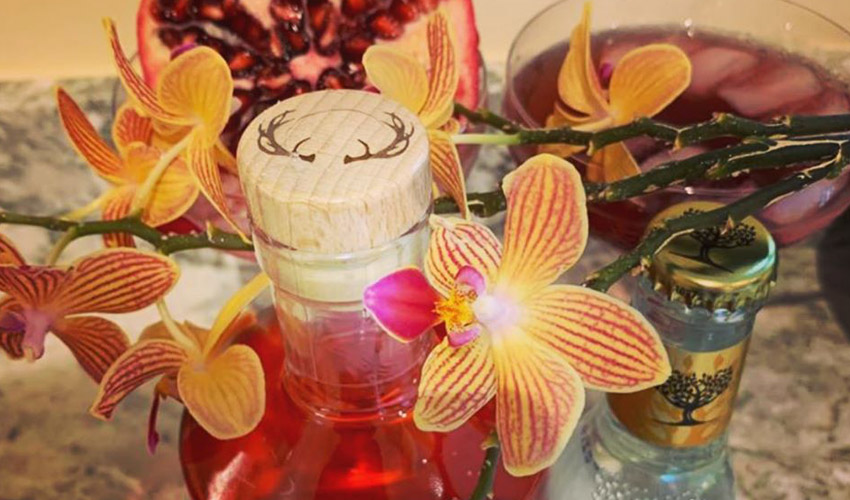 With this in mind how about a pomegrante G&T which uses Chesterfield Pomegranate Dry and also some fresh pomegranate seeds for a health boost and pretty garnish.
Derbyshire Distillery recommends a perfect serve of 50ml (approx) Chesterfield Pomegrante Dry mixed with Fever-Tree Indian Tonic Water. This should bring the more fiery botanicals to the fore.
Serve over ice and garnish with fresh pomegranate seeds and basil leaves for a revitalising pomegranate G&T.
Chesterfield Pomegranate Dry (70cl) 40% ABV, is available to buy from the Gin Kin Shop priced at £39.