Hendrick's Lunar Gin is the second limited edition release from Master Distiller Ms Lesley Gracie's Cabinet of Curiosities at the Hendrick's Gin Palace.
Lunar Gin is a small batch, limited release gin which has been designed to enhance and accentuate the existing elements of the Hendrick's Original house style.
Described as distinctly floral with a delicate spicy finish, Lunar Gin was apparently the product of inspiration at the Hendrick's Gin Palace.
The home of Hendrick's is hidden away in the remote Scottish Ayrshire coast, within the Galloway and Southern Ayrshire UNESCO Biosphere.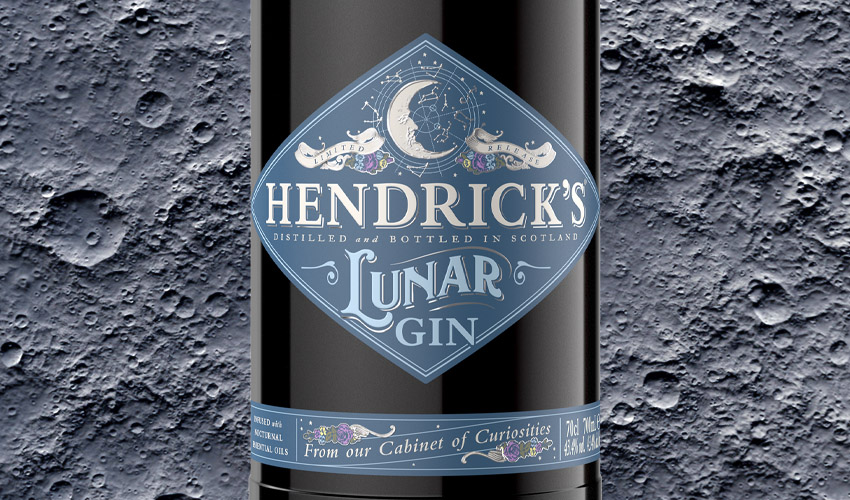 Hendrick's say that away from the city lights and hustle and bustle Master Distiller Ms Gracie was tending to the botanicals in her hothouse, looking up at the stars and was inspired to create this refreshingly rich, warm and alluring gin.
Describing Hendrick's Lunar Gin, Ms Gracie said: "There is the rich aroma of night scented flowers and in the background there, you can just about make out the refreshing burst of citrus.
"There is something magical about the sky at night and sharing that experience with those closest to you, and this gin wraps that sensation up in a glass."
Hendrick's Lunar Gin (70cl, 43.4% ABV) will be offered for a limited time in 2020, available online and in store from Harvey Nichols from 10 February, followed by wider national on and off trade distribution.