On the colder, darker nights of the year, it's hard to think of something more comforting and warming than a spiced gin.
The ingredients and botanical lists of gin can often read like a curry recipe due to the heritage and evolution of the gin and tonic from when the British army were stationed in India.
Our guide includes a spiced gin recipe which shows you how to accentuate the spices at home to flavour your own and advice on the best spiced gins available to buy right now.
Make Your Own Spiced Gin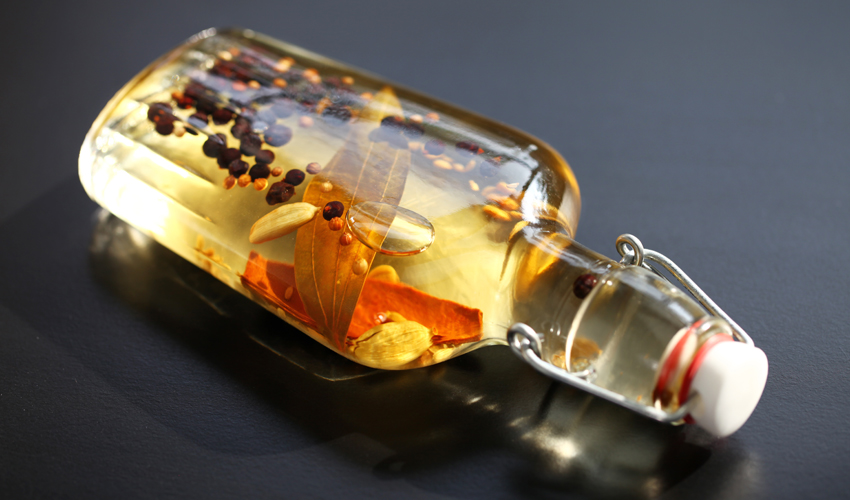 This spiced gin recipe is incredibly simply to make and has the added benefit of allowing you to easily control the level of spice and heat in the gin.
One week of infusion will be adequate to produce a flavourful spiced gin but if you want a more intense flavour simply leave the ingredients to infuse for longer.
Ingredients:
70cl gin (a basic London Dry is fine)
1 cinnamon stick
2 star anise
6 cardamom pods
8 cloves
Method:
Add all the ingredients into a 1l Kilner jar or similar.
Close tightly and place in a cool, dark space.
Shake the bottle gently every day for a week.
Within one week the gin should turn golden brown, indicating it's ready. Leave longer for a more intense flavour and colour.
Strain and serve.
Spiced Gin Buying Guide
Opihr Oriental Spiced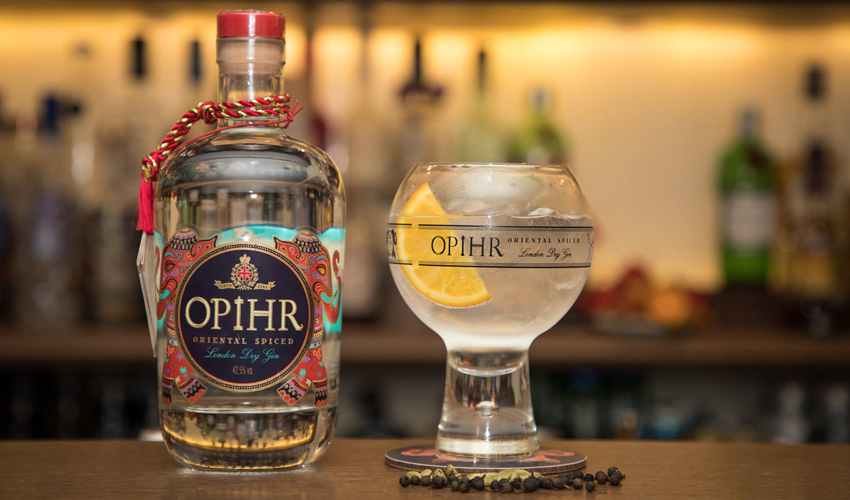 Opihr Oriental Spiced is an intense and exotic gin which features handpicked botanicals inspired by the ancient Spice Route. The far east trading passage saw spices from all over the world finding new destinations and sparking new recipes.
Spicy cubeb berries from Indonesia, black pepper from India and coriander from Morocco give this unique gin its spicy kick.
Opihr Oriental Spiced Gin (70cl) 40% ABV is available from Waitrose for £19.
---
Darnley's Spiced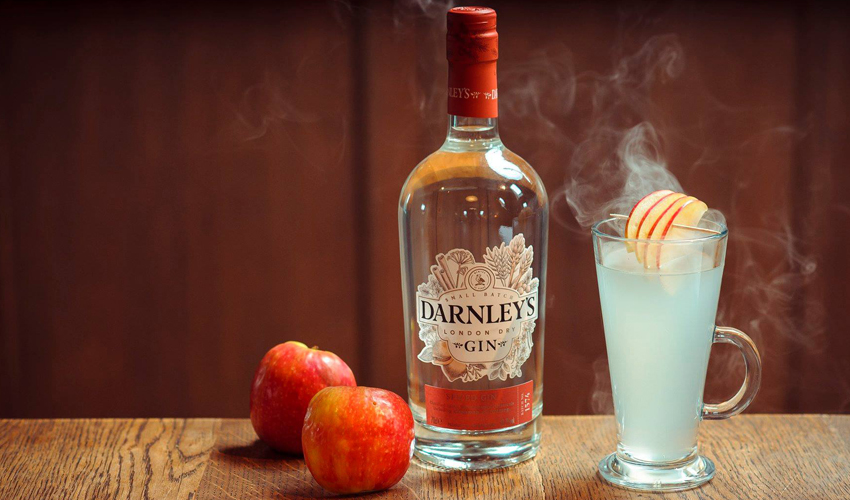 This cinnamon and nutmeg led tipple sounds very warming and very festive. Botanicals for Darnley's are sourced from all over the world to honour the Wemyss family (the current distillers) who are well known for their adventurous spirit.
Ginger, coriander, pepper and cardamom all give Darnley's Spiced that extra bit of fire.
Darnley's Spiced Gin (70cl) 42.7% ABV is available from Master of Malt, priced at £30.34.
---
Four Pillars Spiced Negroni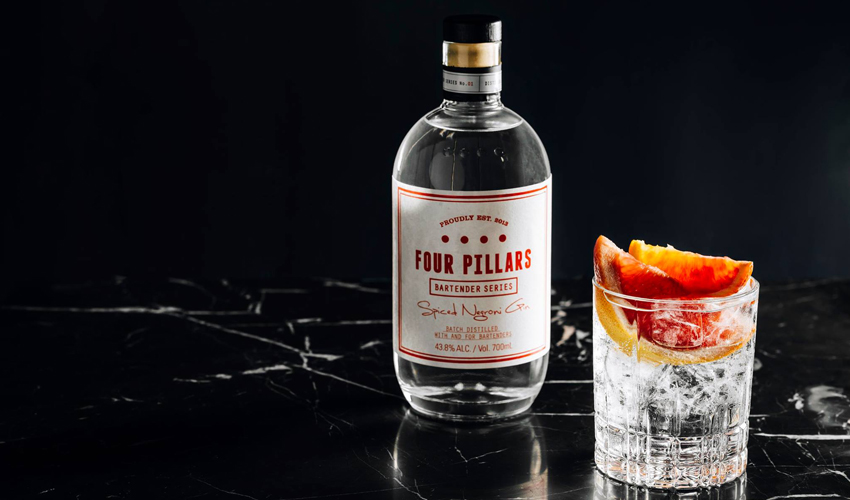 The thinking behind this gin was to create a gin that would be perfect to use in a Negroni cocktail. The outcome was a highly aromatic, rich and spicy gin.
To achieve this, they boosted the amount of Tasmanian pepperberry leaf and cinnamon, and added Grains of Paradise, organic blood orange and ginger to the recipe.
Four Pillars Spiced Negroni (70cl) 43.8% ABV is available from Amazon for £37.95.
---
Esker Honey Spiced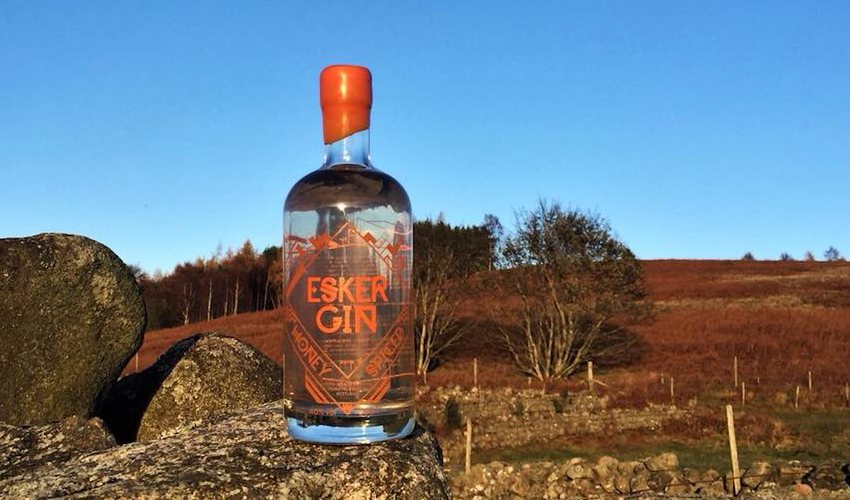 This Scottish gin incorporates sap from the silver birch tree, tapped from the Kincardine Estate in Royal Deeside. Its enhanced by extra spices and honey which provides a subtle sweetness balance to the spice.
After selling out of their first batch in record time, Esker included Honey Spiced into its core range of products.
Esker Honey Spiced Gin (50cl) ABV 40% is available from Master of Malt for £31.95.
---
Boë Spiced Orange Gin Liqueur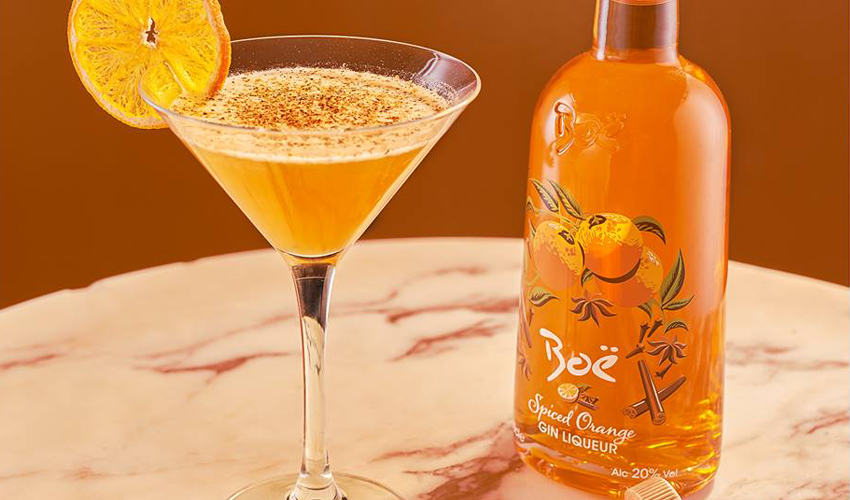 Boë Spiced Orange packs a plentiful citrus punch and a good whack of festive spices – cinnamon is a particular stand-out.
The very definition of a winter warmer, this liqueur will add a splash of colour, a citrus tang and a fiery kick to a cocktail, hot toddy or punch bowl.
Boë Spiced Orange Gin Liqueur (50cl) 20% ABV is available from Amazon for £20.
Images from Shutterstock/respective distilleries.
---
Follow us on Facebook, on Twitter @theginkin, or on Instagram at @theginkin. If you have a story suggestion email editor@theginkin.com
---
More from The Gin Kin: