Bombay Sapphire have announced an exciting new product called Bombay Creations Gin Liqueurs.
The set of four gin liqueurs have been especially designed to compliment the balanced juniper and citrus notes of the signature Bombay Sapphire Gin.
A gin and tonic will now be customisable with a splash of liqueur subtly alterting the flavour to your preference.
The flavours of the liqueurs are Rose, Hibiscus, Strawberry and Raspberry.
Presented in an eye-catching gift set, the flavours and design look perfect as gifts for gin lovers on Valentine's Day or Mother's Day.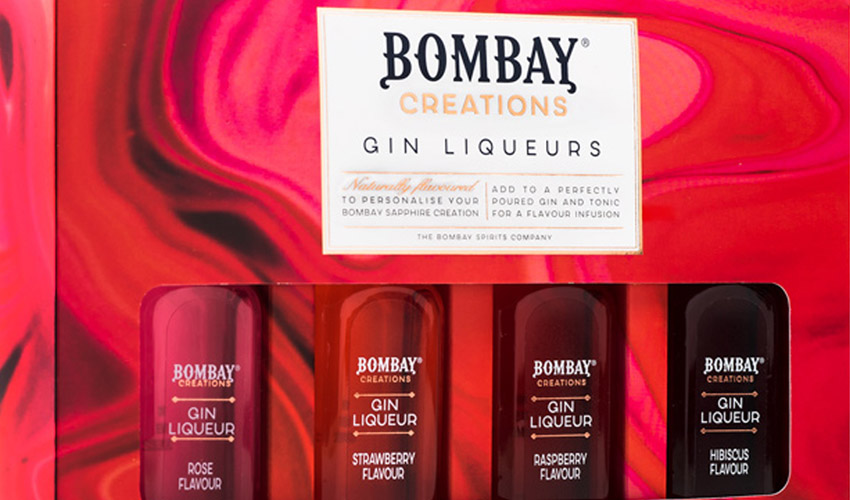 The kaleidoscope of pink hues in the pack not only offer a touch of vibrancy for Instagram-ready drinks, each of the liqueurs also provide a bespoke flavoured spin on a timeless classic.
The Rose option adds a subtle pink tone and beautiful floral notes, whilst Hibiscus offers a deeper, richer colour and aromatic taste.
For the fruit flavour connoisseurs, both the Raspberry and Strawberry essences give a natural touch of sweetness that will transport you to a glorious summer's day.
Renaud de Bosredon, Bombay Sapphire Brand Ambassador, commented: "The four distinct flavours found in the pack have been carefully developed to complement our world-famous gin, without overpowering the much-loved profile of the gin itself.
"Responding to the growing demand for personalisation, this new pack allows people to get creative by customising their G&T to discover new flavour experiences."
Bombay Sapphire Gin Liqueurs (RRP £12 per pack) are on sale now from Ocado and in-store at Sainsbury's from 12 February.