Expect "another rhubarb gin" at your peril, Rhubarb Old Tom Gin is truly a multi-layered gem with so many ways to serve bringing out the best in each and every botanical. 
Fancy winning a bottle for yourself? Head over to our Competitions Page until February 11 2020 to enter our giveaway!
A Little Bit of Background
A family run business based in Orkney, the Orkney Gin Company showcases the best these stunning Scottish Islands have to offer.
The botanicals found growing in this wild environment all form the basis of the gins, which have won several awards, including Gold at the World Gin Awards and Silver at the IWSC.
Botanicals
Scottish rhubarb
Hand picked rose petals
Citrus
Cinnamon
The Bottle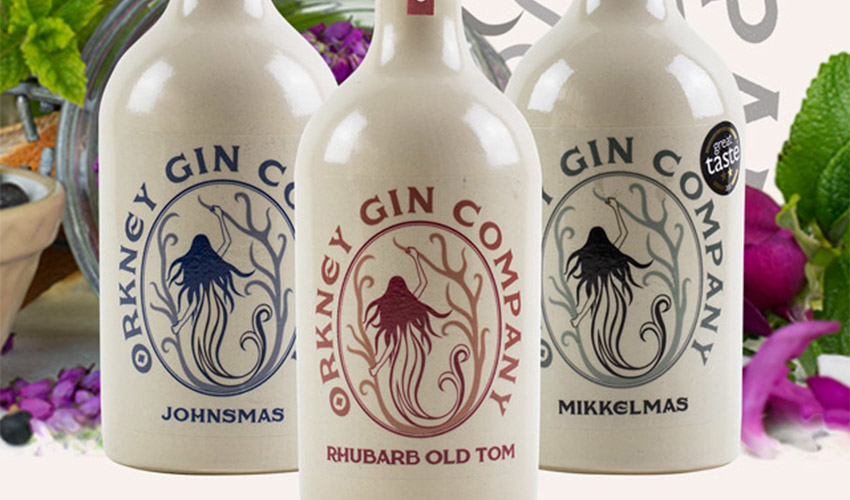 Like others in the Orkney Gin Company range, the bottle is strong and sturdy, inspired by beautiful stoneware that washes up on Orkney's beaches.
The logo has a traditional feel, as if it's stepped out of a mythical tale told around the campfire.
The Gin
On the Nose
There's a surprising twist as soon as the lift is lifted. You expect a fruity rhubarb scent to emerge but actually a fresh floral rose aroma was the first takeaway here.
However, you could just as easily return to the bottle and be greeted by that oh-so-familiar fruity rhubarb scent.
Straight
Rhubarb Old Tom Gin works wonderfully well neat. There's no alcohol burn, only soft rosy floral notes that would pair perfectly with ice on a summer's evening.
With Mixer
What's impressive about Rhubarb Old Tom Gin is how multi-layered the taste can be depending on the serve. If tasting neat gives you a bouquet of floral notes, then pairing it with with a premium Indian tonic water brings out the fruitier rhubarb side.
I also tried it with an aromatic tonic water, in search of a pink G&T to match the rosy notes, and was delighted with how well it paired.
If you prefer the tangy rhubarb side, ginger ale is your best friend with this gin.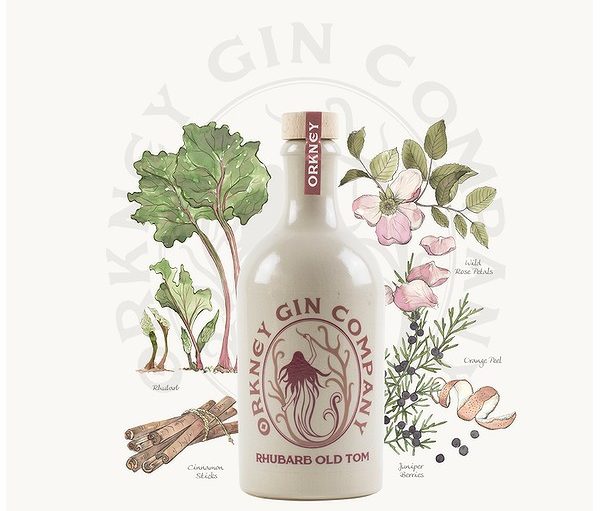 The Perfect Serve
For a fruity classic tasting gin and tonic, Orkney Gin Company recommends serving with a premium Indian tonic water and garnish with orange or fresh raspberries.
For even more perfect serve suggestions visit Gin Kin Shop.
Lasting Impressions
Rhubarb Old Tom Gin is impressive not only because of the quality of the gin, but because it's just so versatile. You could sip this on a summer's evening or add fizz to celebrate in style.
Rhubarb fans will love the tangy fruitiness, while pair with ginger and you have a sweet and spicy heaven. Most definitely a must-have in any gin lover's collection.
Orkney Gin Company Rhubarb Old Tom Gin (43% ABV) is available to buy from the Gin Kin Shop priced at £34 for a 50cl bottle.