A new gin brand, Samara Gin, has launched, taking inspiration from Costa Rica.
The gin, which is a floral London Dry gin, with botanicals carefully selected from common flowers and ingredients that flourish in the tropical Central American paradise.
Key ingredients include hibiscus, rosehip, orange peel, rose, elderflower, honey and cardamom, with a neutral grain spirit base.
A premium hand-crafted gin, Samara is 4x vapour-infused in copper column stills, distilled at the Yorkshire Dales Distillery.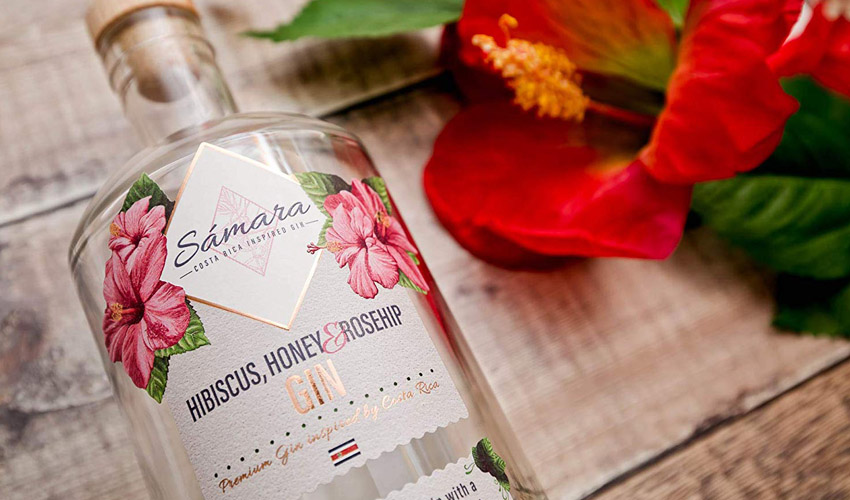 The gin pairs best with a Mediterranean tonic and a mint garnish, works well with strawberries or thyme and can be used in a variety of cocktails, including gin and Champagne cocktails such as a French 75.
Co-founder Eduardo Montero says: "When we moved to the UK, we wanted to create a gin that evokes the smells, nature, adventure and beauty of our beloved homeland, Costa Rica.
"We want to transport you there with our gin, which is why we've carefully selected the botanicals in our floral gin to be those commonly found in Costa Rica, including hibiscus, honey, cardamom and orange peel."
Samara Gin (40% ABV) 70cl, is available to buy from the Gin Kin Shop priced at £38.90