The first major gin in a can launch of the year has arrived and it's got us very excited about the prospect of summer drinking.
Bombay Sapphire, a newcomer to the ready-to-drink market, have released their first ever pre-mixed gin and tonic in a can, named Bombay Sapphire & Tonic.
The cans retail at £2.80, available to buy online from Ocado now, and have a 6.5% ABV.
The ready-to-drink market was the fastest-growing sector of the UK alcoholic drinks market last year so we can expect to see these and other similar creations flying off the shelves once the weather gets a little warmer.
Bombay Sapphire say the trend is driven by an increasingly busy environment for consumers who have demanding and hectic lifestyles, and therefore seek drink options that are easy to consume on-the-go.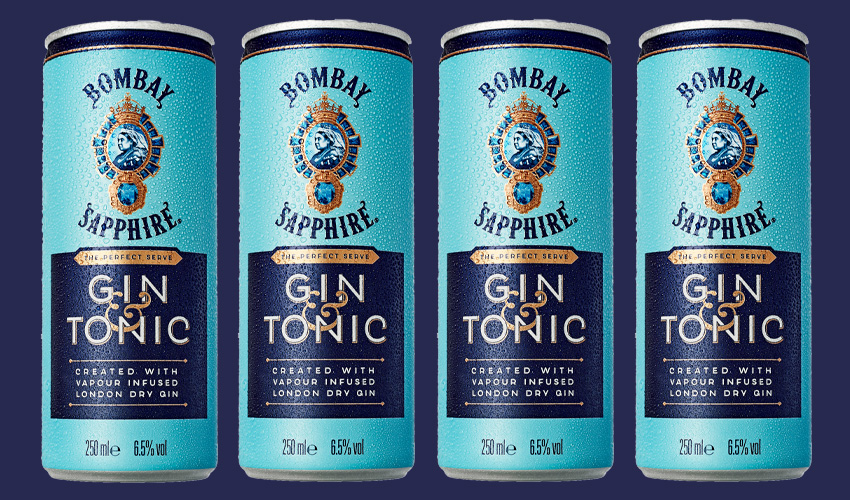 The can has a sleek, matte finish which has been carefully designed to preserve the standard of the serve both on-shelf and once purchased.
The material helps protect the liquid from sunlight keeping the G&T fresher and colder for longer. The can is also 100% recyclable.
Victoria Morris, vice president at Bombay Sapphire, said: "As a category leader in premium gin, we are frequently asked at Bombay Sapphire when we plan to enter the ready-to-drink category. So, I am delighted to announce our latest addition to our growing portfolio.
"The development of Bombay Sapphire & Tonic took time for good reason, as we know our consumers expect only the very best from us and we are extremely proud to say that we've created a ready-to-drink befitting to the Bombay Sapphire name in terms of taste, quality, craft and ingredients."
Bombay Sapphire & Tonic in a can is available to buy now from Ocado, from 12 March in Tesco and then in further supermarkets and convenience stores across the UK from the summer. RRP £2.80 per can.