If you're on the lookout for a Valentine's gin then you may as well stop now because Wessex Spirits' Test Valley Gin – Valentine's Edition or 'Valentine's Gin' as it's more affectionately known, is a showstopper.
Presented in a beautiful curvy heart-shaped bottle, the gin is a vivid pink colour – naturally coloured by key botanicals hibiscus and elderberries.
The taste is slighty sweet due to the elderberries and also earthy from the hibiscus. There is no added sugar so it's not sickly sweet like some flavoured pink gins.
The advice from makers Wessex Spirits is to drink the bottle fairly quickly – advice we can get on board with.
This is because the natural colouring of the gin from the botanicals will fade over time or if left in sunlight. Any change in colour won't affect the flavour or quality of the gin.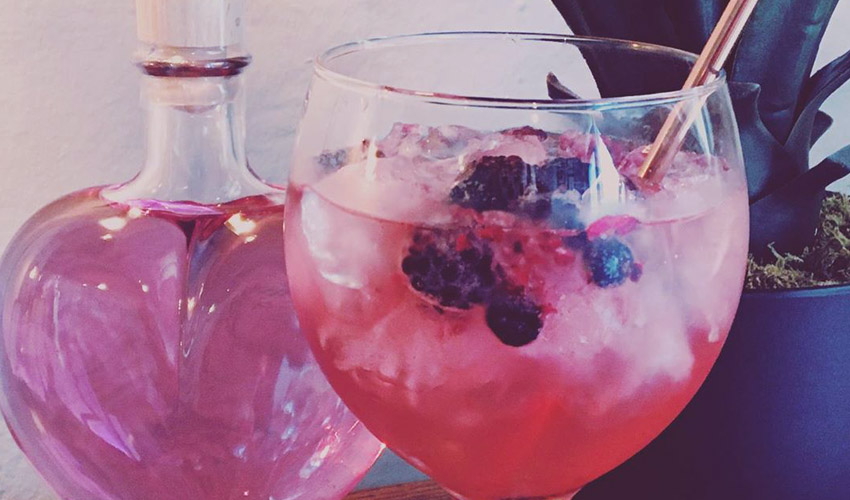 The perfect serve for Valentine's Gin is paired with Fever-Tree Mediterranean Tonic Water, plenty of ice and a handful of frozen berries.
The berry flavours will be slowly released into the gin as they thaw, giving a pleasant sweet and fruity surprise each time you sip.
Alternatively add it to a glass of Prosecco to make a gin and fizz cocktail and drop in some strawberries to garnish.
To go all out on the big night you could even try garnishing with rose petals for maximum romance factor.
Wessex Spirits Valentine's Gin (50cl) 37.5% ABV, is available to buy from the Gin Kin Shop priced at £29.99.