Boë Gin have come up with an innovative new way for singles to match up with potential partners. The service is called GINDER and it is designed to help people match personalities according to their gin preferences.
The designers hope that romantic red flags will be avoided by using luxury cocktails that are matched to personality traits.
Research last year revealed that over 40% of couples now meet online and so Boë Gin have developed a new matchmaking service that encourages singles to meet people in real life and drink gin, avoiding sterile chats on dating apps.
There's no swiping necessary in this new scheme as you'll meet people in a bar, just like the old days.
The service will be trialled for the first time in Manchester this Valentine's season.
Manchester's Atlas Gin Bar on Thursday 13 February is the date of the first event, with more to follow.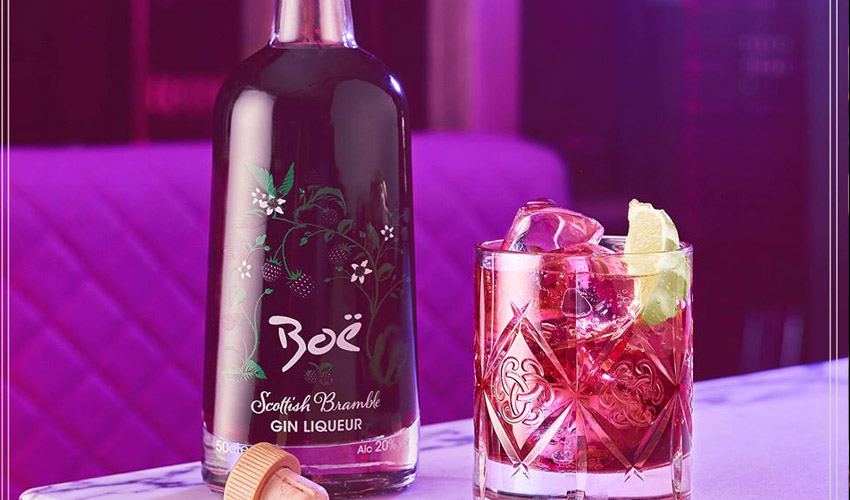 Gin experts will be on hand to play cupid with dating advice, and instead of selecting from the average cocktail menu, singles will fill out a personality questionnaire curated to identify their ideal lover.
From the answers provided, the bartender will create a colourful lux cocktail which doubles as a distinctive beacon to attract suitors with the same traits – using the vibrant Passion, Violet, Peach & Hibiscus, Scottish Bramble, Classic, and Spiced Orange flavours.
The event is free entry and to order from the matchmaking cocktail menu all cocktails are priced at £5.
To participate, people can visit and order the Boë Gin personality questionnaire. More information available here.