Misty Isle Pink Gin is the latest release from Isle of Skye Distillers as they join the ever-popular pink gin revolution.
It's a fruity Old Tom which has been created using the fruits nurtured and grown by the family of the distillery owners.
The gin is infused with pear, blackcurrants, meadowsweet and raspberries, all harvested from the distillery garden on the Isle of Skye.
The pretty pink bottles come in a range of sizes: 700ml, 200ml and miniatures. The miniatures are sold in batches of 6.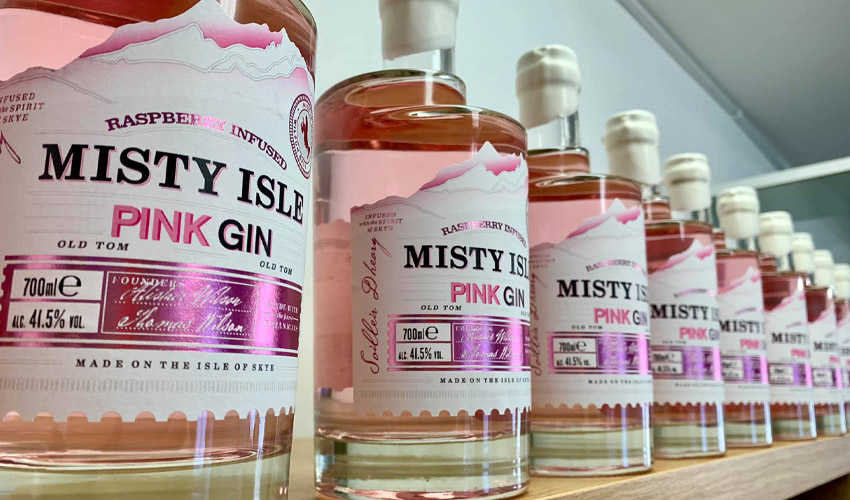 The bottle has the trademark Isle of Skye Distillers gin cutaway at the neck. The stylish design will be familiar to anyone who has visited the Isle of Skye – the bottle has something of the shape of the undulating layers of land synonymous with the Fairy Glen.
The almost ever-present clouds on the island are also represented on the charming bottle, upon which a wooden stopper seals in the gin.
The original Misty Isle Gin recieved a very favourable Gin Kin review, so we're excited to experience the taste of the new pink variety.
You can buy a bottle of Misty Isle gin from the Gin Kin Shop. Misty Isle Pink Gin is currently only available to buy direct from the distillery.