There's only one place to get your Easter eggs for adults this year – and that's Aldi. The supermarket has unveiled its gin and Prosecco chocolate eggs and they look egg-ceptional.
The eggs are all-new for 2020 and join the range which famously includes the giant white chocolate Ostrich Egg and The Giant Dragon Egg, both weighing in at a whopping 800g per egg.
The gin and Prosecco versions aren't  quite as big we're betting they're going to be a lot tastier.
The gin egg is infused with juniper and Greyson's Gin, Aldi's own-brand gin, all shaped into a hollow white chocolate shell.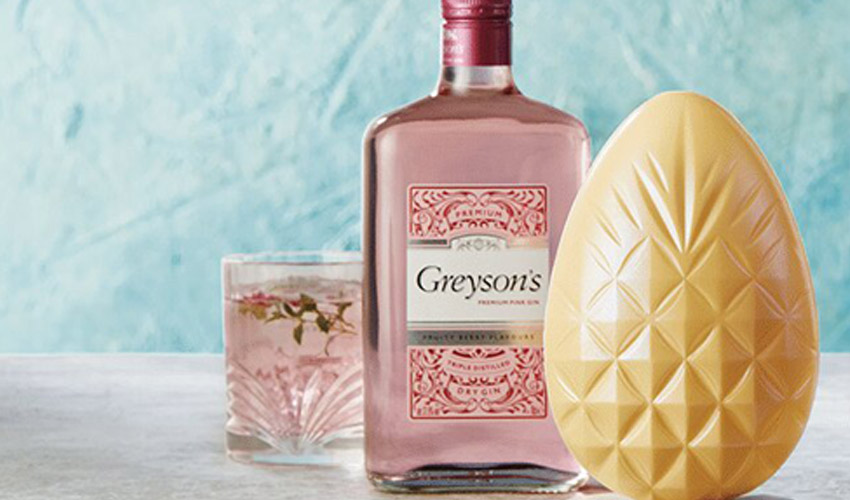 The Prosecco version combines the complimenting flavours of both Prosecco and raspberry within a milk chocolate shell.
Whilst they both sound delicious we are firmly putting our eggs in the white chocolate gin egg basket, if that metaphor isn't a bit too strained!
The eggs almost certainly won't get you drunk but, because of the alchohol content, they are strictly for adults. Who says we can't have a bit of fun at Easter too?
The Aldi gin eggs aren't the only fun adults can have this Easter. Edinburgh gin recently launched their Rhubarb & Ginger Liqueur and crispy coated chocolate mini eggs gift sets.
Gin and chocolate lovers really are spoilt for choice this year.
Aldi gin and Prosecco chocolate eggs are on sale now in-store for £4.99.