If you have ever thought we're not lucky enought to live in a world where gin grows on trees then you might be in for a nice surprise, because Bright Spirits Roots Gin practically does.
A gin with a warm soul, Roots Gin is distilled with ginger, Grains of Paradise and Angelica root for a naturally sweet and spicy flavour that's sure to get your taste buds tingling.
It's not called Roots Gin for nothing, root botanicals include ginger root, galangal root, liquorice root, orris root and angelica root.
Making up the rest of the botanical list are firm gin favourites, juniper, cardamom and coriander seed.
What you won't find in Roots Gin or any other Bright Spirits gin is anything that isn't natural. They don't add artificial flavourings, syrups, sweeteners or colourings.
If there is such a thing as a healthy gin then Roots Gin is getting pretty close!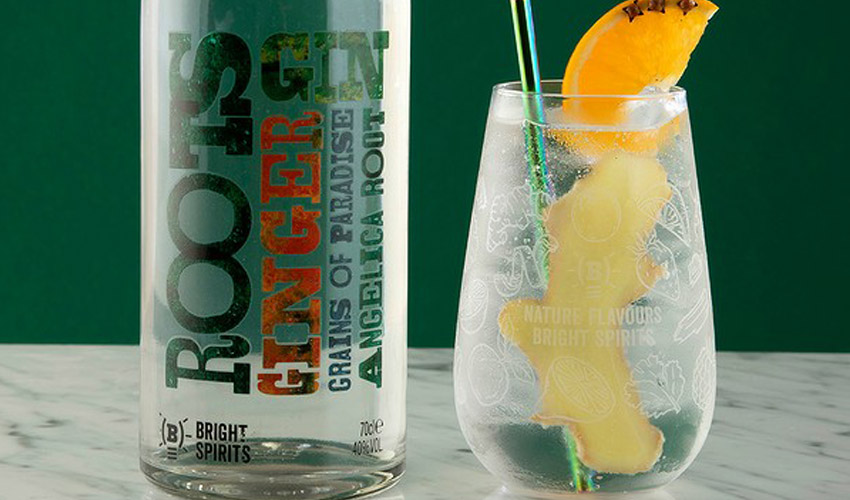 The Roots Gin perfect serve, as described by the distillers, is 50ml of Roots Gin poured into a chilled glass and filled with ice.
Then top up with your favourite tonic water (a lighter option will make sure the gin botanicals shine through).
Finally, garnish with a juicy wedge or wheel of orange and a fresh ginger slice. In winter, stud the orange with cloves and for summer, add a sprig of fresh mint leaves.
"The inspiration for Bright Spirits came to me many years ago, whilst I was stocking a drink retailer's shelves. I noticed that of all the new gin and spirits being released every week, there were none that put natural flavours first, said Iain McClune, Managing Director of Bright Spirits.
"The first rule of Bright Spirits is if it isn't natural, it's not going in."
Bright Spirits Roots Gin (70cl) 40% ABV, is available to buy from the Gin Kin Shop priced at £36.95.