If you've ever wondered how to make pink gin at home then the good news is it's not at all difficult.
We're not talking about distillation from scratch here, instead how to get that wonderful pink colour and fruity taste by making a few adjustments to the gin you already have.
London Dry style gins work best for these pink gin recipes as they are not overwhelmingly flavoured to begin with and therefore easier to manipulate and get the desired fruity flavour.
Some fresh ingredients, good quality gin and a few simpe steps are all you need to know to make your own pink gin.
Pink Gin Recipes
Rhubarb and Strawberry Pink Gin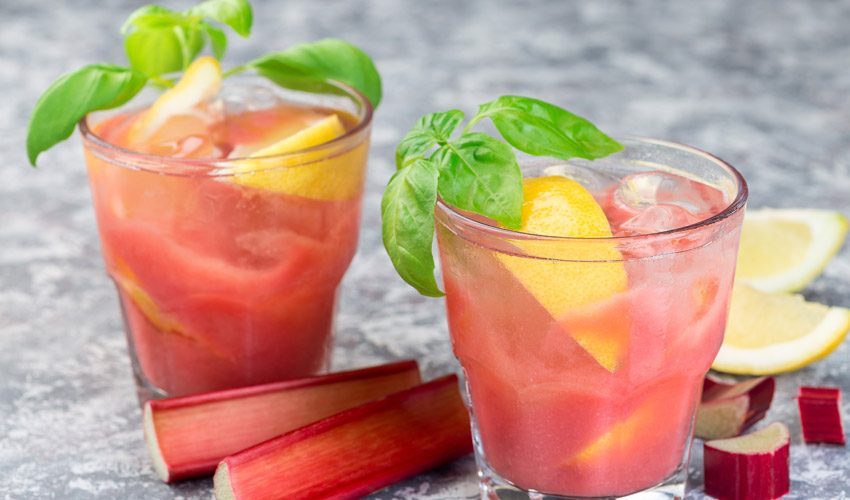 via Sipsmith
Ingredients:
500ml rhubarb
500ml water
200g sugar
5-6 strawberries
Sipsmith London Dry Gin
Method:
Combine the first four ingredients in a pot.
Simmer, covered, on a low hear for 30 minutes, or until the rhubarb is soft.
Set the pot aside and let it cool. Strain through a cheese cloth.
Measure the resulting liquid.
Add an equal measure of Sipsmith London Dry Gin – this should make around two litres.
---
Strawberry Pink Gin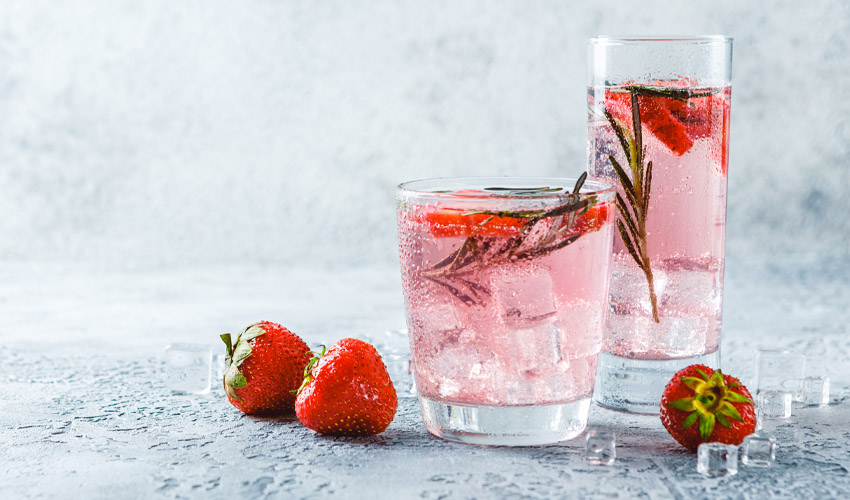 Ingredients:
450g strawberries
150g caster sugar
700ml gin
Method:
Roughly crush the strawberries with a fork or potato masher. Spoon them into a storage jar and add the caster sugar and gin. Give it a little shake.
Leave the jar at room temperature for three days, giving it a gentle shake twice a day so that the sugar dissolves.
Strain the mixture then decant into your chosen bottle. Seal well with a screw topped lid, cork or clip top.
---
Raspberry Pink Gin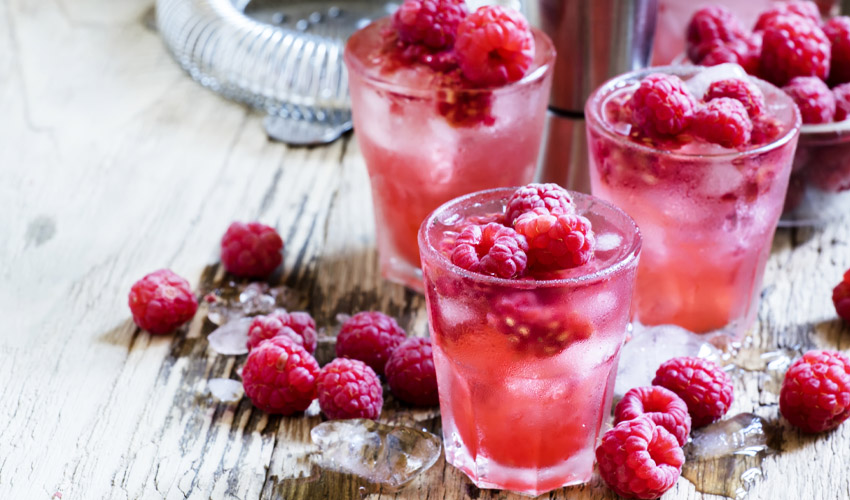 Ingredients:
350g raspberries
150g sugar
700ml gin
Method:
Tip the raspberries and sugar into a 1.5l sterilised jar. Pour over the gin, seal the jar and swirl around to dissolve the sugar.
Store in a cool, dark placeand turn the jar once a day for the first week. After 2-3 weeks, strain the gin through a sieve. Pour the gin into mini bottles, and label.
The gin will keep its vibrant pink colour for a few months and will be drinkable for a year. Use the boozy raspberries in a pink gin cocktail.