Lemon Verbena Gin is The Old Curiosity Distillery's first-ever clear gin but like other gins from the Scottish distillery it will change colour when mixed with tonic. It's a refreshing dry gin, with a natural citrus note and a hint of lemon sherbert.
The lemon taste comes, not from lemons, but lemon verbena. The blossoms from the plant produce a wonderful lemon aroma.
The plant's leaves can be dried to make tea but we're more interested in The Old Curiosity Distillery's inventive use in this gin.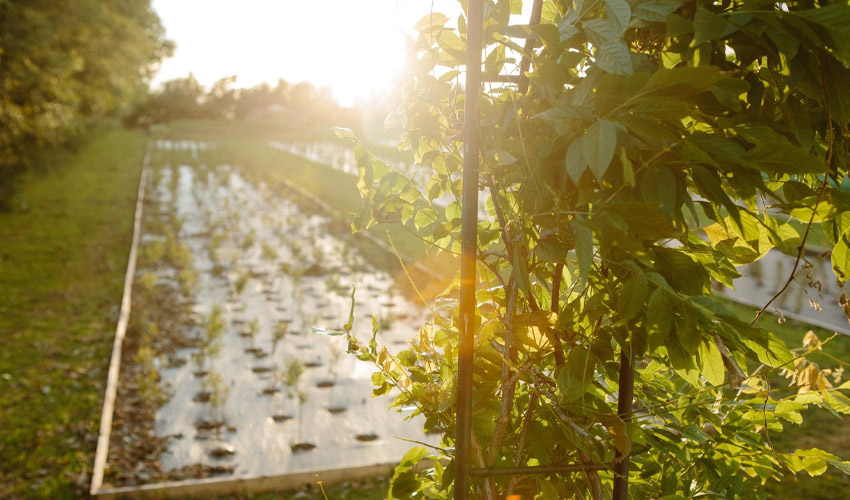 In 2012 co-founder Hamish and his wife Liberty bought a derelict piece of land on the outskirts of Edinburgh and planted the seeds of their future Secret Herb garden.
Today the garden has over 600 naturally grown and tendered varieties of herbs that have been used in the production of their diverse range of gins.
They also provide the essence of many wonderful natural products: candles, beer, wine, and herbal salts among them, as well as providing top Edinburgh restaurants with unique natural ingredients.
For a delicious perfect serve fill a tall glass with ice and pour in 50ml Lemon Verbena Gin. Then top up with Fever-Tree light tonic, watch the glorious colour-change and garnish with lemon.
Lemon Verbena Gin (50cl) is available to buy from the Gin Kin Shop priced at £35.95.