Minus 33 is a drink that features a new approach to gin making, insomuch that it's not actually technically gin at all. It's classed as a "Juniper Distilled Spirit."
Gin legally needs to have a few characterstics to be bottled and labelled as gin, such as being at least 37.5% ABV and having juniper feature as a botanical, usually the main one.
Minus 33 is described as a "botanical infused spirit that boasts notes of juniper, elderflower, lavender and angelica." It's bottled at 33% ABV in order to reduce the calorie count of the drink.
Whilst it ticks the juniper box it's not quite up to the legal requirements of 37.5% to be classed as a gin.
So why fall just short of this mark? The distillers claim the drink is bold in flavour and light on calories. The claim to have "broken the rules so you can experience uncompromising quality."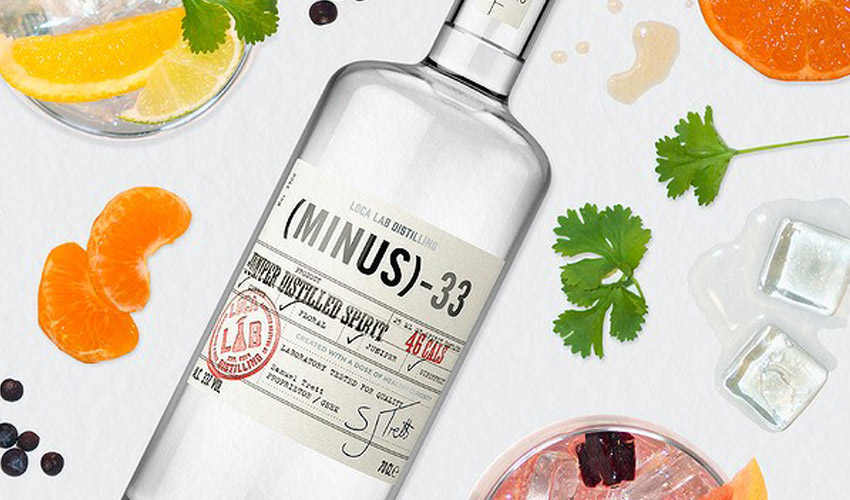 The Minus 33 recipe removes the use of refined sugars (alcohol has almost twice as many calories gram for gram as sugar) in favour of naturally sweet, naturally low calorie, bursting with flavour, botanicals and adopts a delicate distillation process to retain smoothness.
The makers found that 33% ABV was the sweet spot between a bold flavour and a low-calorie option.
The end result of a complicated distillation process is a juniper-infused spirit with around one third less calories than many of the other household gin brands that doesn't comprimise on flavour.
Minus 33 is best enjoyed simply with a slimline tonic and a slice of orange.
Minus 33 (70cl) 33% ABV, is available to buy from the Gin Kin Shop priced at £33.