Heather, the wild purple flower, is synonymous with Scotland and is the headline botanical of Isle of Bute Heather Gin.
Although the flower is found all over the UK it has a certain authenticity growing wild in Scotland and it's proper Scottish heather, hand-picked from the Isle of Bute, that is contained in Isle of Bute Heather Gin.
The distillers, Isle of Bute Gin, aim to showcase Bute's floral beauty which has a rugged, wild quality.
Unsurpisingly, the inclusion of heather gives the gin a vibrant floral nose. When balanced with the bright sweetness of pink grapefruit, this creates a subtly sweet and citrus finish.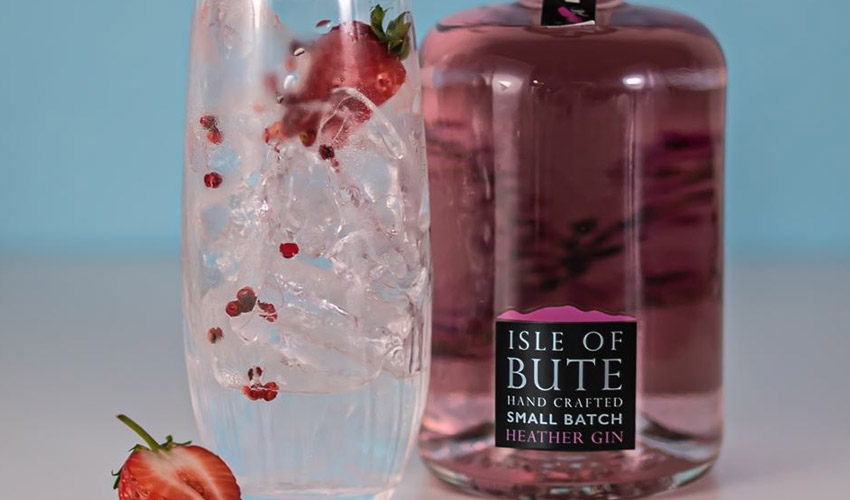 It's not all about heather though, other botanicals include juniper, coriander, angelica, orange, ginger and hibiscus.
The perfect serve for Heather Gin, as curated by the distillers, is served with a premium tonic and garnished with strawberry and pink perppercorn. Of course a sprig of heather is always welcome as a garnish.
Isle of Bute Heather Gin (70cl) 43% ABV, is available to buy from the Gin Kin Shop priced at £36.