Gordon's Gin, one of the largest gin brands in the world, has announced a brand new flavour and it looks as if they have been inspired by dreams of sunnier times ahead.
The new flavour is Sicilian Lemon – a zesty, refreshing twist on the original recipe by Alexander Gordon.
This new expression comes after the hugely popular launch of Gordon's Premium Pink Gin which the brand claims is "the most successful new spirit product development in the last decade."
Sicilian Lemon Gin is made with the highest quality ingredients and using 100% natural flavours.
The recipe has been perfectly crafted to balance the juniper notes and refreshing taste of Gordon's with the finest Sicilian lemons.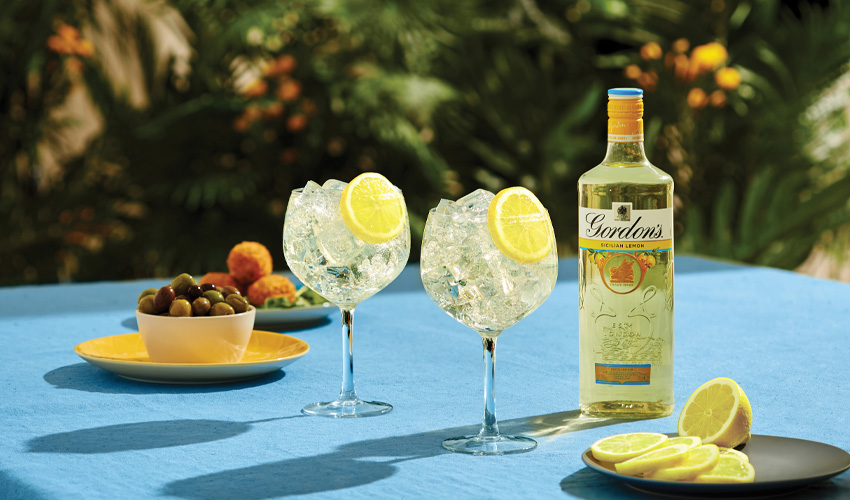 Gordon's suggest a perfect serve as 50ml of Sicilian Lemon poured into a large chilled glass with fresh ice cubes and topped up with 150ml of chilled tonic.
Gently squeeze a wheel of lemon into the glass before dropping it in, then give it all a final stir.
Jessica Lace, Head of Gordon's Gin said of the new release: "Consumers are looking to experiment with their drink's choices, and we know from the success of Gordon's Premium Pink Distilled Gin, that there's an ever increasing appetite for different styles of gin."
We spent a long time crafting Gordon's Sicilian Lemon Distilled Gin to ensure we deliver the perfect balance of flavours; the result is an outstanding zesty and refreshing tasting gin for consumers seeking new ways to enjoy a G&T."
If you can't wait until the release date for some lemon gin action consider these 12 best lemon gins.
Gordon's Sicilian Lemon Gin is available to pre-order on Amazon now and will be available from all major retailers from 10 March.