Chesterfield Dry Gin is a gin for traditionalists with enough tricks up its sleeve to be worthy of your interest, curiosity and investment.
A Little Bit of Background
Derbyshire Distillery was established in early 2018 with one simple aim: to produce fantastic gins and in the process to develop an estate of spirit brands using only the finest and freshest local and international ingredients.
They use a combination of traditional copper alembic stills alongside state-of-the-art Kothe and Genio stills to deliver a growing range of consistently smooth, beautifully crafted gins.
Derbyshire Distillery is the first commercial distillery in Chesterfield, a fact they are so proud of they named their first gins after it.
Botanicals
Gins don't get much more traditional than this. Chesterfield Dry Gin is unashamedly following the well-worn historical gin-making route in an attempt to make a quality product that doesn't re-invent the wheel. In this gin you'll find:
Juniper
Coriander
Angelica root
Orris root
Cassia bark
Ginger
Cardamom
Hibiscus
The Bottle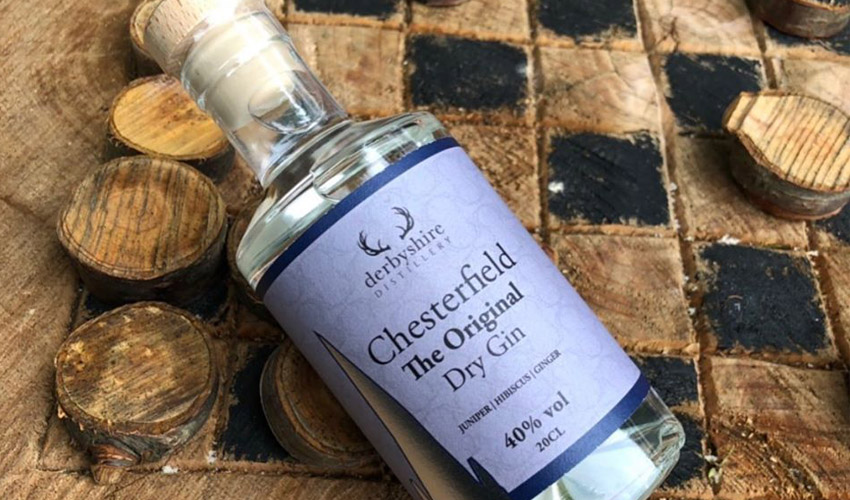 The bottle isn't trying to do anything fancy, it's a case of it does what it says on the tin. It's solid, sturdy with a wooden stopper keeping the good stuff fresh. The branding is consistent with the other, flavoured, Chesterfield gins.
The Gin
On the Nose
After popping the stopper a fragrant juniper-led blast is very prominent and very pleasing – almost reassuringly gin-like.
Something resembling citrus comes through shortly after which is unusual considering no citrus ingredients are listed in the botanicals.
A deep spice scent is the final element to the initial nose which hints at a mild fieriness to come on the palette.
Straight
The taste is a bold one; flavoursome with light and bright notes contrasting beautifully with lingering spice notes.
It's so well balanced that the smooth and dry finishing taste can easily be sipped over ice if you're a fan of the traditional London Dry gin taste.
With Mixer
I tried Chesterfield Dry with Fever-Tree Lemon Tonic Water over ice and a slice of lemon as garnish and it was delightful.
The mixer dulled the heat of the spice notes but allowed their flavour, particularly ginger, to come through instead; a symphony of citrus and earthy flavour shapes dancing on the palate.
I have no doubt that the gin would be equally as delicious with a standard tonic water, allowing more of the natural flavour to shine through, but a lemon-forward G&T is highly recommended.
The Perfect Serve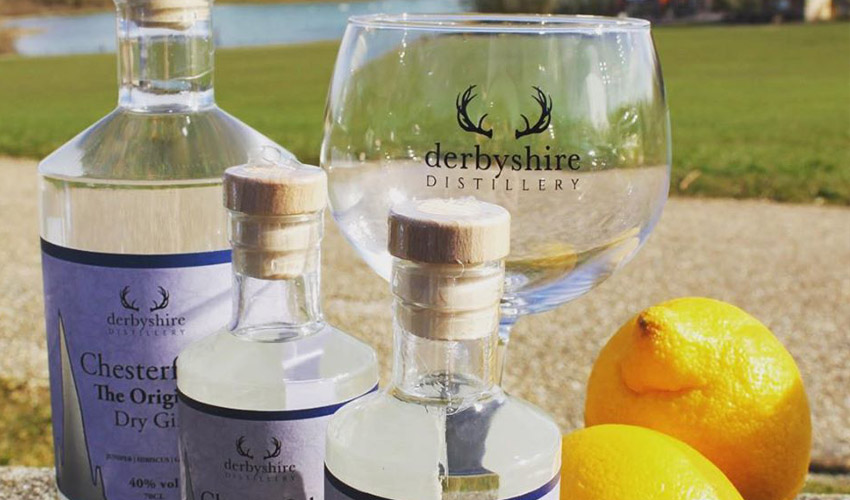 Derbyshire Distillery recommend a simple perfect serve of a G&T paired with Indian tonic water, served over ice and a lemon slice or lime wedge to garnish.
Lasting Impressions
This is a gin for the purists and traditionalists. It doesn't try to do anything fancy but what it does do is pure quality.
It's a London Dry for sure but has enough tricks up it's sleeve and unique flavour notes to be worthy of curiosity –  a gin to invest in. One to bring out at classy dinner parties.