There's nothing quite like fragrant lavender to transport you to a botanical garden on a warm spring's day but that's exactly what the delightful Gordon Castle Gin evokes.
This premium gin is infused with fresh garden botanicals: lavender, mint, and rosemary from their very own Scottish walled garden that'll help you step into spring in style.
Light and lovely, you can choose to serve it with fresh lemon, lime, mint and premium tonic for the ultimate fresh, citrusy G&T.
Alternatively, feel like royalty with this dreamy gin sour called 'The Duchess', complete with subtle hints of plum, citrus and fragrant lavender.
Not only does this lavender-infused cocktail include their original gin but also adds in their oh-so-versatile Plum Gin Liqueur – which also happens to make a pretty fantastic plum gin and Champagne cocktail too!
The Duchess Lavender Cocktail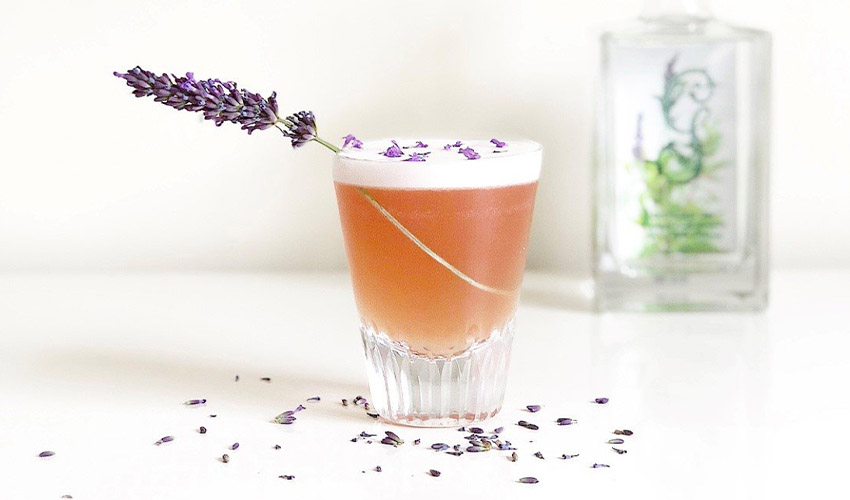 Recipe by The Amateur Mixologist for Gordon Castle Gin
Ingredients:
40ml Gordon Castle Gin
20ml Gordon Castle Plum Gin Liqueur
10ml fresh lemon juice
1 dash vanilla essence
30ml Mediterranean tonic water
1 egg white
Fresh lavender from Gordon Castle Walled Garden (if you can!)
Method:
Muddle lavender with lemon and liqueur, add other ingredients (except tonic) and shake with ice.
Double strain into glass, top with tonic and garnish with more lavender.
Gordon Castle Gin is available to buy at Gin Kin Shop priced at £34.95 for 70cl.