Made with fresh Scottish blueberries handpicked from local farms, Gin Bothy Blueberry Gin Liqueur is hand-turned daily to create a rich fruit liqueur.
The fresh blueberries are infused into Gin Bothy original gin which is very tasty in itself, so you can imagine the flavour explosion when delicious Scottish blueberries are added into the mix.
Blueberry is a well-known superfood so at a stretch you can convince yourself there are some health benefits associated with drinking this liqueur.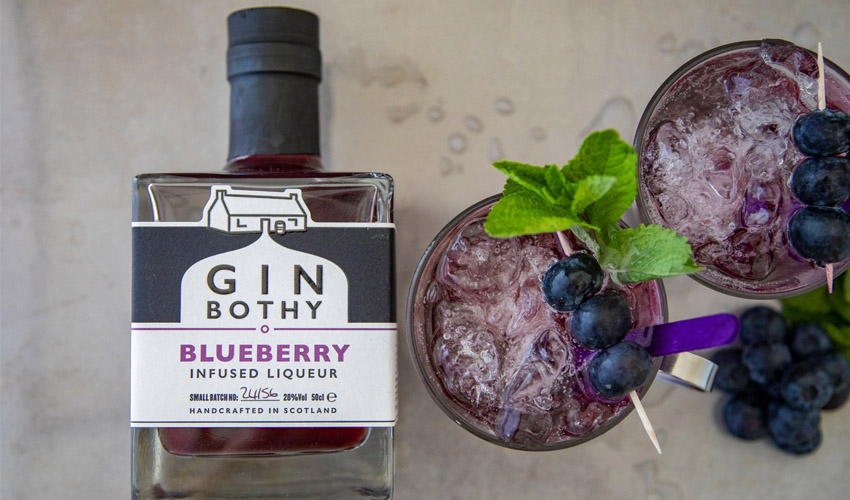 Being bottled at 20% ABV, standard for gin liqueurs, means that Blueberry Gin Liqueur is not too strong and therefore very sippable.
Gin Bothy describe the perfect serve as great neat but if you want to jazz it up add ice and some fresh blueberries to garnish.
Alternatively, if you are a mixer fan, try a lemon tonic, lemonade or, for celebrations, add to a flute glass and top up with Prosecco to make a flavoursome gin and Prosecco cocktail.
If you're looking for an 'out-there' suggestion, try drizzling some Blueberry Gin Liqueur over some American-style pancakes and fresh blueberries for a breakfast that will really get you going!
Gin Bothy Blueberry Gin Liqueur (50cl) 20% ABV, is available to buy from The Gin Kin Shop priced at £26.