Inspired by the landscape of Scotland's Isle of Bute, Gorse Gin has a complex depth and wonderful smoothness to taste.
A Little Bit of Background
Isle of Bute Gin Head Distiller Simon Tardivel worked all over the world as a multi-award-winning brewer and alcohol expert, before falling in love with the Isle of Bute while living there.
The landscape of the island has been the driving force behind the small batch Isle of Bute gins, which include locally foraged botanicals from the island.
Botanicals
Gorse Gin is made with hand-picked gorse from Scotland's Isle of Bute, and a mix of other botanicals carefully selected from around the globe.
The following botanicals help to give this gin a delicate coconut and vanilla aroma, backed up with a distinct pine and juniper flavour.
Hand-picked gorse
Juniper
Coconut
Vanilla
Coriander
Aniseed
Lemon
The Bottle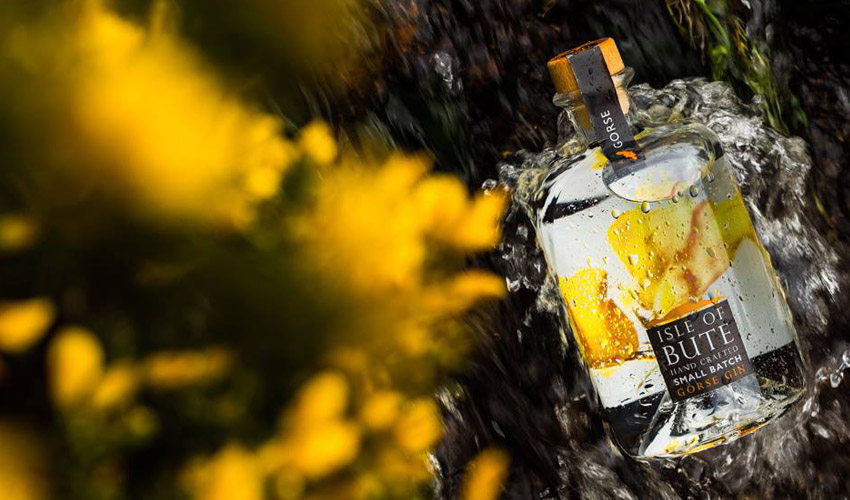 The gin is as clear as the waters in the purest Scottish loch, showcased in a beautiful oblong-shaped bottle. The label on the back of the gin has a handwritten bottle and batch number along with the Head Distiller's signature.
On the other side of the label is a painted image of the gorse flower which is visible through the clear glass at the front of the bottle, adding a splash of vibrant colour.
The Gin
On the Nose
The floral elements come through on the nose, just behind prominent citrus and juniper notes. It's a well-balanced and pleasing start to the gin journey.
Straight
Gorse Gin is an incredibly smooth sipper with bold flavours of juniper, citrus and classic root notes. A peppery sensation brings heat to spots all over the tongue.
In the background, hints of vanilla and coconut swirl around, brought about by the gorse and reinforced by the vanilla and coconut botanicals.
With Mixer
The essential oils from citrus fruits and herbs contained within Fever-Tree Mediterranean Tonic Water (along with the sugar) bring out the sweeter notes within the gin and dull the fiery pepper sensation.
The mixer brings a lovely new level and liveliness to the taste, making for a sweeter sipper for those who aren't keen on neat or straight with ice.
The Perfect Serve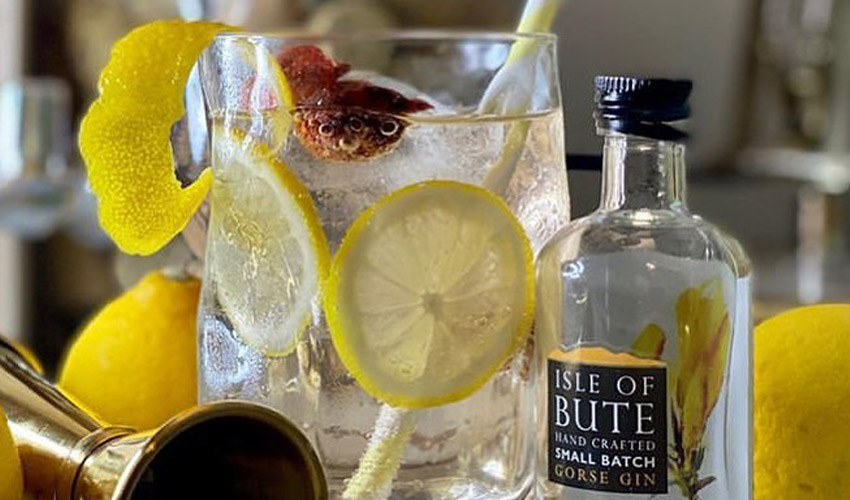 Isle of Bute Gin recommend simply adding a slice of lemon and a dash of tonic to create a refreshing G&T. Or for something a bit more exotic serve with a pineapple wedge and coconut chuck for a tropical twist perfect for a summer day.
Lasting Impressions
The floral, citrus, piney juniper and sweet notes all combine into a wonderfully smooth gin with a touch of heat on the palate that's perfectly drinkable straight with ice.
Due to the complexity of flavour there could be endless delicious combinations with different mixers. It's an all-round gin equally as suited to winter as summer depending on what you mix it with – experimentation is highly recommended.