Freshly harvested blackberries and raspberries are used to create a rich fruit infusion that makes the dominant flavour of Bombay Bramble Gin.
The 100% natural berry infusion is then combined with the brand's vapour distilled gin, giving a distinct colour and flavour. This process allows the botanical and juniper notes of the gin to shine through for a more sophisticated taste.
The colour and fruity flavour contains no added sugar – simply fresh fruit, which is a plus for health-conscious gin drinkers.
Bramble Gin is going to be perfect for cocktails, considering it's already similar to the famous Bramble cocktail.
Due to the ripe, berried flavours at the heart of the gin, this modern twist on the classic cocktail does not require blackberry liqueur and contains less sugar than an original Bramble recipe
Served with crushed ice, this gin oozes sophistication and is an ideal drink to enjoy on a summer's day.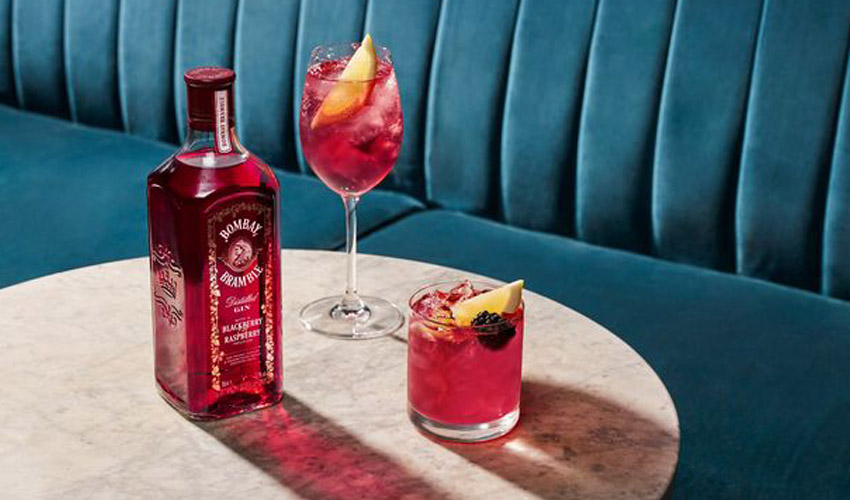 Ivano Tonutti, Bombay Sapphire Master of Botanicals, commented: "The colour and flavour of Bombay Bramble comes only from botanicals and 100% natural fruit ingredients.
"Master Distiller Dr. Anne Brock and I worked together to blend our gin with an alcoholic infusion of berries that have been harvested at their ripest moment, resulting in a unique, bold flavour profile."
Bombay Bramble Gin (37.5% ABV) is available now, priced at £23 in available in bars across the country and to buy at Sainsbury's and Tesco from 13 March before being rolled out to further supermarkets and convenience stores across the UK from Spring onwards.