Not many gins have a story as tragic, and ultimately as inspiring, as Masons Phoenix Edition Gin.
On 2 April 2019, a devastating fire completely destroyed the Masons distillery, meaning that years of successful growth and progress literally went up in smoke.
Within hours of the awful news the local community rallied together. Customers and industry colleagues offered stationery, laptops, desks and equipment; anything to help the company get back on its feet.
Masons describe the support they received and the resilience demonstrated as the "true meaning of Yorkshire spirit."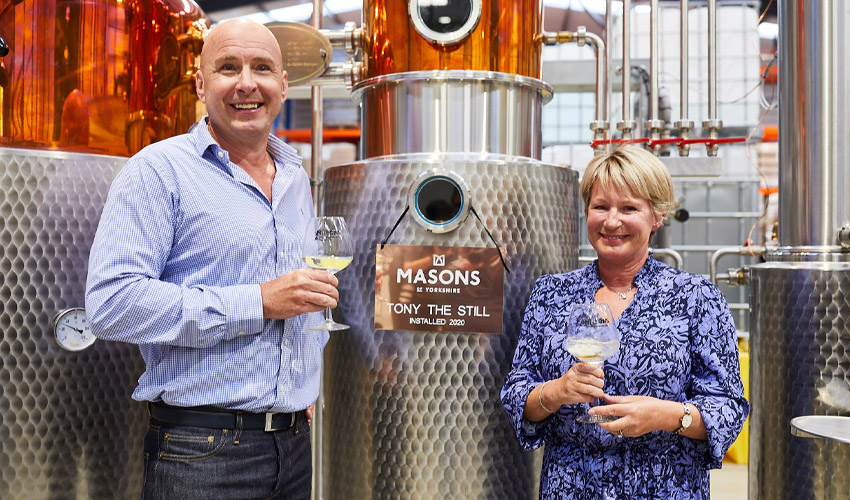 After just under a year of hard work and support, remarkably, a brand new distillery has been built.
To celebrate this achievement and everyone who is a part of the story, Masons Phoenix Edition Gin was created.
Masons Original gin was the distillery's flagship product before the fire, designed by founders Karl and Cathy Mason in 2013; a gin they say "led the revival of gin in Yorkshire."
The key botanicals are juniper, orange and cardamom, balancing together to create a rich, smooth and boldly aromatic gin.
Masons describe the perfect serve as paired with Fever-Tree Indian Tonic and garnished with a twist of orange zest.
Each bottle of Phoenix Edition has been custom designed with artwork detailing a phoenix rising from ashes to signify Masons' extraordinary journey.
Each bottle will be sold in a beautifully presented custom-designed gift box and money from every bottle made will be donated to The Fire Fighter's Charity.
Masons Phoenix Edition Gin (70cl) 42% ABV, is available to buy from the Gin Kin Shop priced at £34.