Shetland Reel gins and liqueurs are all about fresh and locally foraged ingredients. It makes sense because, as the UK's most northerly distillery, foraging expeditions elsewhere could be very costly and time consuming.
Rhubarb & Bramble Liqueur contains a burst of fresh Scottish brambles, sweet rhubarb and a subtle freshness from the apple mint used in the Shetland Reel Original gin base.
On the nose is a sweet fruity aroma, matching the vibrant colour, and delicate juniper notes. Notes of rhubarb and custard sweets linger on the finish.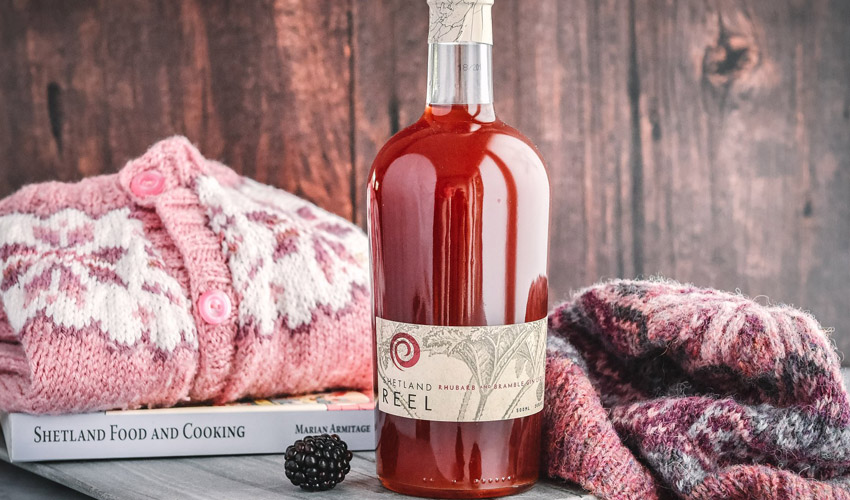 Shetland Reel say the liqueur is delicious over ice, with a premium mixer or in a champagne flute as part of a gin and fizz cocktail and topped up with your favourite sparkling wine.
If you are feeling adventurous, you could even try making the brand's creation: the Shetland Bramble cocktail.
If you want to try this tasty cocktail you'll need 50ml Shetland Reel Original Gin, 15ml fresh lemon juice, 15ml simple syrup, a few mint leaves and Rhubarb and Bramble Liqueur
Place the gin, lemon juice, syrup and mint leaves in the bottom of a shaker and muddle slightly. Add ice and shake until cool. Fill a tumbler with crushed ice and strain in the cocktail. Drizzle Rhubarb and Bramble Liqueur over the top and garnish with a sprig of mint.
Shetland Reel Rhubarb & Bramble liqueur (50cl) 26% ABV, is available to buy from the Gin Kin Shop priced at £20.