Elderflower and Citrus Gin is the new summer seasonal gin from Scottish gin makers Eden Mill.
The flavoured gin, which is getting us very excited about summer, is being released in a new, sustainable lightweight glass bottle.
The new bottle has a radiant green tint as a nod to the citrus notes of the gin; designed and created within the UK with sustainability at its core.
On the nose the gin is initially zesty, with sweet, candied lemon to the front, with an underlying, floral elderflower also apparent.
On the palate is a light, peppery spice, along with a juicy lemon-lime fruitiness. Aromatic elderflower develops toward the end as the citrus begins to fade.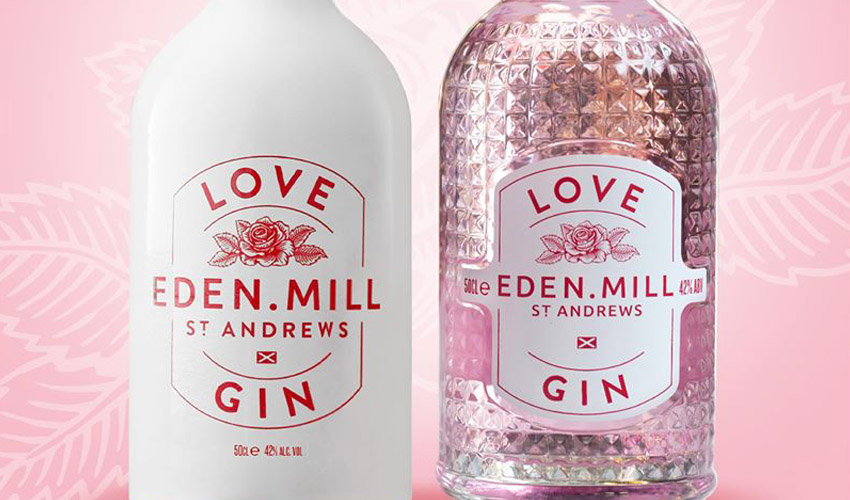 The new Eden Mill transparent bottle design replaces the older opaque bottles, as shown by the new pink gin bottle design.
It allows the colour of the gin to shine through and is also easier to recycle than the old design due to the fact that 18% less glass is used compared to an industry-standard glass bottle.
We think the new design looks much prettier and anything that is more eco-friendly is a big plus in our book.
Eden Mill recomend serving Elderflower and Citrus Gin over ice with a premium tonic and squeeze of lime.
Eden Mill Elderflower and Citrus Gin is available to order online at the reduced price of £24 from the Eden Mill website.