If you've got a bit of spare time on your hands, never fear, gin can help with isolation boredom. It's now possible to attend an online gin school and become a gin master from the comfort of your own home.
Gin School is an online course hosted by the Edinburgh Whisky Academy. If you're thirsty to learn about all things gin then this is the virtual space that can satisfy your curiosity.
School may bring back memories of boredom and 'home' school could currently be a stress buzzword, but Gin School is designed to be fun and interactive.
Should you choose to enroll in the course you'll be able to sit back at your leisure and explore the world of gin across six interactive and engaging modules.
The flexible online format allows you to learn at your own pace and you can measure exactly what you're soaking up in the pop quizzes at the end of each module.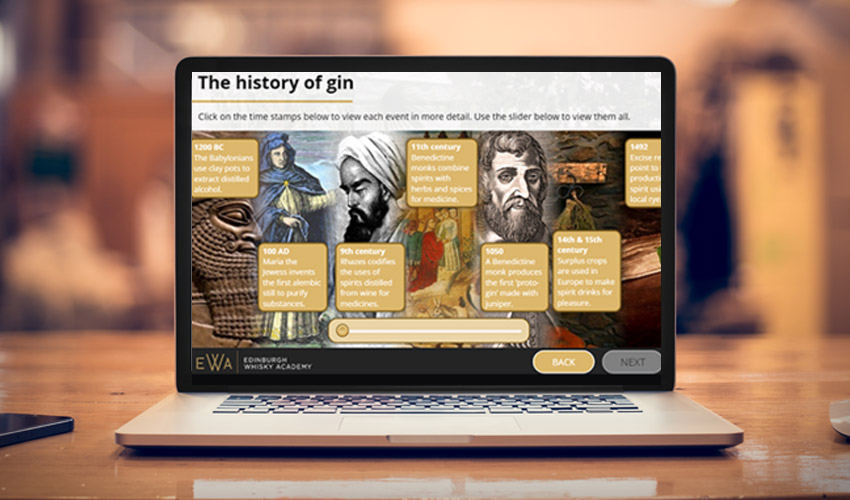 The modules covered in the course are: The History of Gin, Definitions & Styles of Gin, Distillation, Botanicals, Gin Tasting, Gin Cocktails. Pretty exciting topics, we're sure you'll agree!
The course is aimed at beginners to the world of gin so you don't need any prior knowledge and you can participate completely at your own pace.
You'll be able to ask questions throughout Gin School and upon completion of the course material, you'll receive a downloadable digital certificate.
If, after the course, you want to expand your gin knowledge even further you can earn a Gin Diploma from the Edinburgh Whisky Academy.
The Gin Diploma is a comprehensive one-day course covering all aspects of gin from the history and regulatory styles, different distillation methods and botanicals for gin.
Gin School costs £90 and you can enrol here. For more information on the course please visit the Edinburgh Whisky Academy website.