Hand-crafted in the far North of Scotland, Dunnet Bay Distillers make Rock Rose Summer Edition; distilled using ingredients foraged from the local area to give a different taste to Rock Rose Gin Original.
The gin is distilled using botanicals that give hints of citrus flavour without any citrus fruits actually being used.
This ensures that a summer flavour is captured using locally-sourced, fresh ingredients and also lowers the carbon footprint compared to shipping in exotic ingredients.
Lemon balm, Lemon Verbena and Lemon Thyme are the hero botanicals of the gin; all picked from the distillery's herb planters and rockery.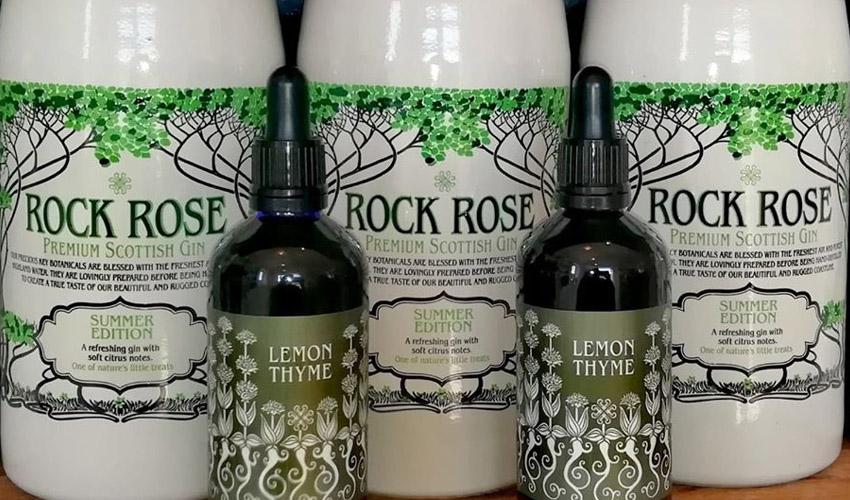 Other botanicals include clover, which is sweet and earthy, and gives a unique warmth to the gin.
You'll also find meadowsweet which brings a sweet honey nose to the gin, pineapple sage and of course juniper.
For a perfect serve try 25ml of Summer Edition Gin mixed with 50ml of a premium tonic. Garnish with some fresh thyme or for a seasonal serve try some fresh borage flowers, which have a cucumber flavour.
Rock Rose have recently started offering an evironmentally-friendly service wherby they will send out refill pouches of gin instead of customers buying another new bottle.
You can simply send back your used pouch when you're finished via freepost to be recycled.
Rock Rose Summer Edition (70cl) 41.5%, is available to buy from the Gin Kin Shop priced at £37.50.