Sipsmith have started a campaign to help out of work bartenders. They've teamed up with The Drinks Trust – an organisation that helps to support people who work in bars and pubs.
The campaign is called Sip and Support and asks people to donate through Go Fund Me to help bartenders in the drinks industry who have either lost their jobs due to the Coronavirus outbreak or are waiting on promised government support.
The premise is simple: everyone who donates £20 to Sip and Support receives a unique code which can be redeemed on the Sipsmith website for 12 free cans of Sipsmith's G&T pre-mixed cans.
The cans will be delivered (also free of charge) via a contactless delivery for you to enjoy at home.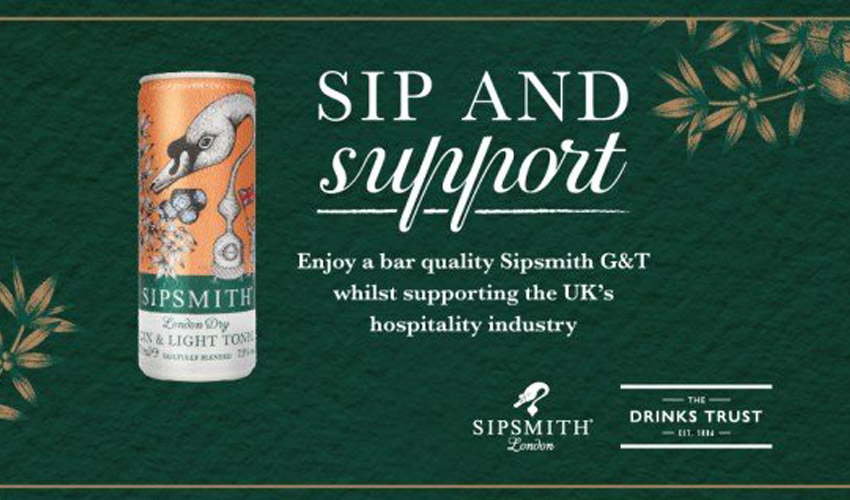 Sipsmith said: "We know that pubs and bars are the centre-point of many communities. So we wanted to give each one of you the power to support your bartender friends and local pub workers from the comfort of your sofa during these unprecedented times.
"Therefore, by way of thanks (whilst ensuring responsible drinking), anyone who pledges £20+ will be sent a unique code to order a complimentary case of 12 superbly sippable Light Sipsmith G&Ts in a can from our website, to sip with your family or housemates."
This is an incredibly generous offer from Sipsmith considering the cans normally retail at £2.75 per can. The gesture means that the fund will hopefully reach its goal and consumers can help the community and get free G&Ts into the baragain.
The Go Fund Me target is £55,000 and it's very close to reaching the goal so you'll have to be quick if you want to be involved.
You'll still be able to donate to the campaign once the goal has been reached, albeit without the free G&Ts.
For more information on the Sip and Support campaign, and to donate, please visit the Sipsmith website.