If you're in need of a little gin-spiration, then why not take a virtual gin distillery tour from the comfort of your own chair? These virtual gin distillery tours are a fantastic opportunity to learn even more about the tipple we know and love.
Just be sure to enjoy them with a matching gin in hand!
The Kyoto Distillery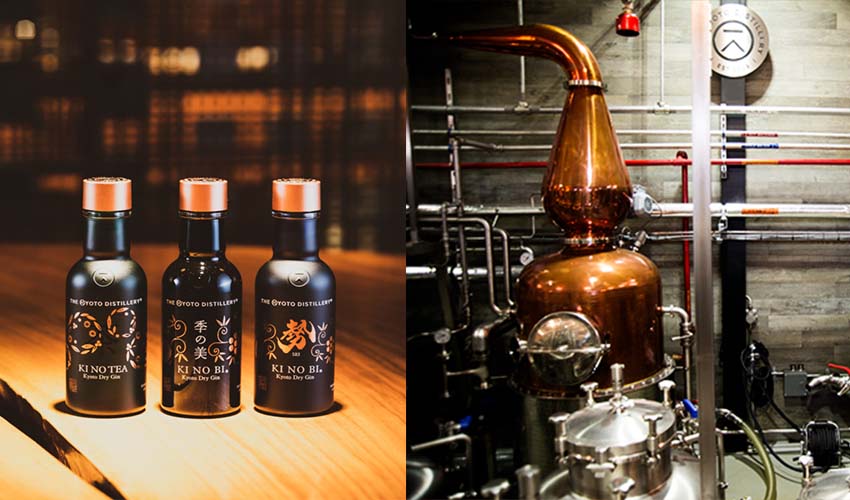 Located in Japan, The Kyoto Distillery creates some of the world's finest Japanese gins. Fortunately, though, you don't need to step outside of your house to enjoy a tour. The distillery has its very own virtual experience, available in both 2D and 3D.
---
Sipsmith
Fancy touring around the home of one of the biggest names in gin? Sipsmith's virtual tour takes you on a 360 degree view of their London-based distillery. Along the way you'll meet Patience, Prudence, and Constance and no, they're not people, but three copper stills of course!
---
Eden Mill Distillery and Brewery Virtual Tour
If you've ever fancied getting a glimpse at the world of Eden Mill then look no further than this 360 degree tour. It's a wonderfully informative and insightful look at one of biggest names in Scottish gin. Plus, there's also an opportunity to learn more about their beer and whisky brands.
---
Aber Falls
Fans of Aber Falls will know it creates some seriously tasty gin. (Orange Marmalade Gin, we are looking at you). Here's your chance to tour around its home in North Wales in glorious 5K. You can also check in with a few more distilleries in the series too if you fancy even more of a 'wander'.
---
Bombay Sapphire Distillery
Often described as "Willy Wonka does gin", the Bombay Sapphire distillery is famous for its stunning location and iconic glasshouses. There's over 1000 years of history behind these walls, so dive right in!