Now, more than ever, it's crucially important to support local, small distilleries. Here, we spotlight Sky Wave Gin, based in rural Oxfordshire, and hope you join in with us by pouring your favourite serve at home.
It took a mere 18 months from Rachel Hicks gifting her husband Andy Parsons a distilling course at a gin school to Sky Wave Gin being crowned the World's Best Contemporary London Dry by the World Gin Awards 2020.
As soon as couple completed that first gin making course they were hooked – immediately buying a copper still online from Portugal. After 40 recipe tweaks and more than 300 tastings the pair launched their new gin and the rest is history.
---
The Perfect G&T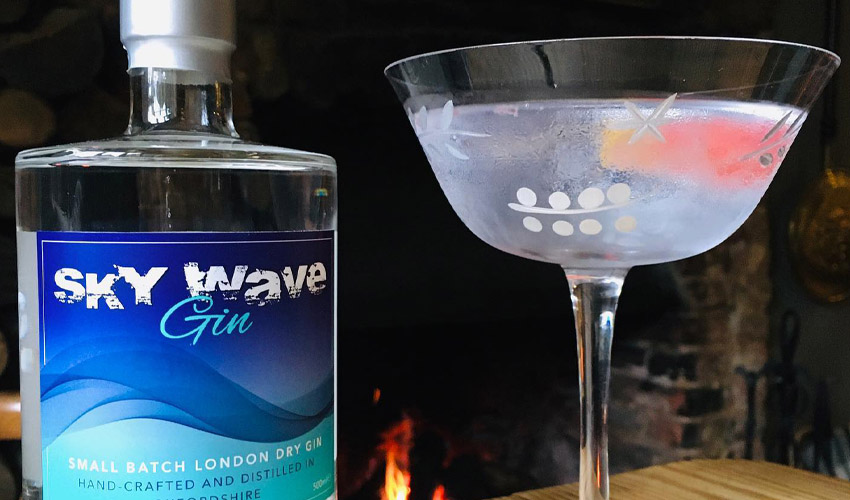 For the perfect G&T: Mix one part Sky Wave Gin with two parts tonic over plenty of ice. Pair with a neutral tonic that's not too sweet and garnish with a slice of ruby grapefruit.
---
The award-winning Sky Wave Gin is a London Dry containing 13 botanicals, some foraged from the local Oxfordshire hedgerows.
The gin is distilled in micro batches of 120 bottles per run and cut with Blenheim Palace Natural Mineral Water, which is just 15 minutes away from the distillery, maintaining the provenance of the gin.
---
Skywave Singapore Sling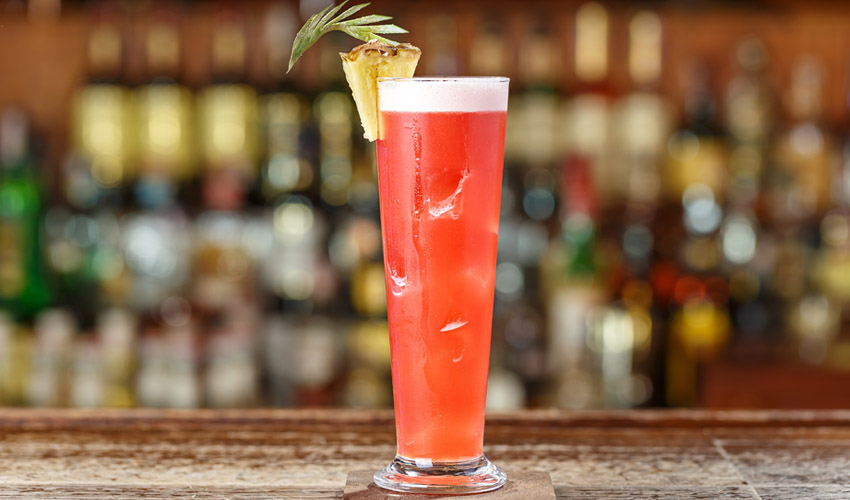 Create the Skywave Singapore Sling: Pour 35ml Sky Wave Gin, 15ml cherry liqueur, 7.5ml Benedictine, 7.5ml Cointreau, 120ml pineapple juice, 15 to 18ml of lime juice and 5-10ml grenadine into a cocktail shaker. Add a forceful dash of Angostura bitters, then drop in enough ice cubes to fill about 2/3 of the shaker.
Cover and shake vigorously then fill a tall glass with ice, then strain the cocktail over the ice. Garnish with pineapple and a cherry.
---
As for the name Sky Wave Gin, Rachel and Andy wanted their gin to reflect the adventures they've had around the work in their former lives as a BBC radio reporter and an officer in the Royal Signals Regiment.
Andy is a qualified army mountaineering instructor, leading expeditions around the world, Rachel has wing walked, scuba dived and driven across the Sahara throughout her BBC career.
Who knows, a sip or two of these delicious locally-made gins may unleash the free spirit in you!
Sky Wave London Dry and Sky Wave Raspberry & Rhubarb gins are available to buy from the Gin Kin Shop.