If you've got a bit of time on your hands but don't fancy going out to the shops, then creative gin cocktails could be the way to go.
We've rounded up a list of gin cocktails that involve just a tiny bit of imagination and, more importantly, ingredients you'll probably already have in your kitchen.
Whether you're looking for a sweet treat or a gin cocktail with a health boost, you'll find something to your liking here. And you'll have fun in the process!
Unusual gin mixers can give a lazy day indoors a little injection of fun to brighten up your day.
Creative Gin Cocktails
Tinned Peaches G&T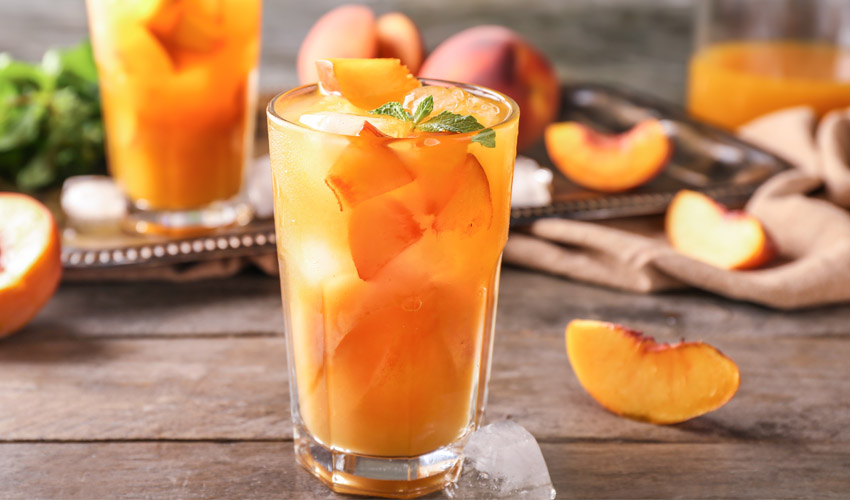 This recipe from Highland Liquor Co. incorporates a cupboard-store staple – tinned peaches – into a simple G&T cocktail which has just three ingredients.
The tropical flavour of the peaches provides a little sunshine indoors, not to mention the health benefits in the form of vitamin C, vitamin A, vitamin E, and potassium.
Ingredients:
50ml gin
One tin of peaches
Tonic water
Method:
Blitz half the can of peaches in syrup to form a puree.
 In a large wine glass add 25ml of the peach puree into a wine glass and pour in the gin.
Add ice and top with tonic water before stirring through.
Garnish with a mint sprig if you have any to hand.
---
Royal-Tea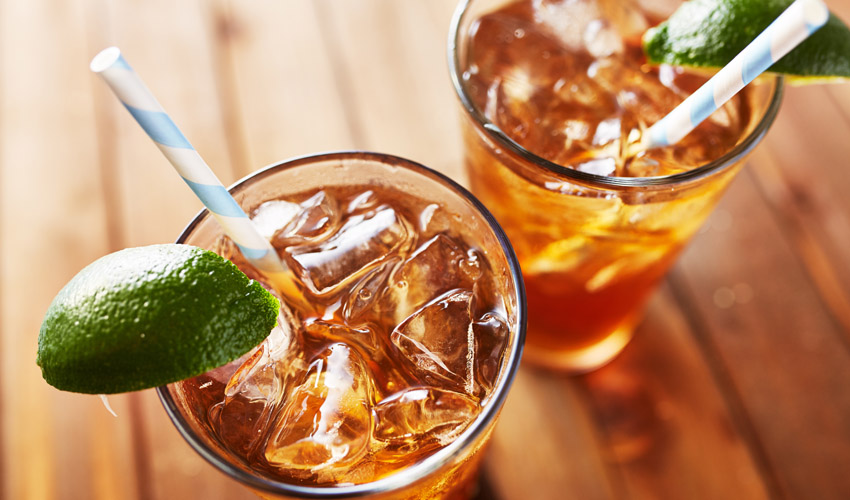 This is perhaps a recipe for the summer when long, lazy and hopefully sunny days require a cooling refreshment. Now, courtesy of this recipe via The Spruce Eats, no-one can say gin and tea isn't cool!
Ingredients:
50ml gin
60ml Earl Grey tea (freshly brewed and chilled)
Splash of lemon juice
1 tsp sugar (to taste)
Lime wedges to garnish
Method:
Pour the ingredients into an old-fashioned glass filled with ice.
Stir well.
Garnish with lime wheels.
---
Avocado Gimlet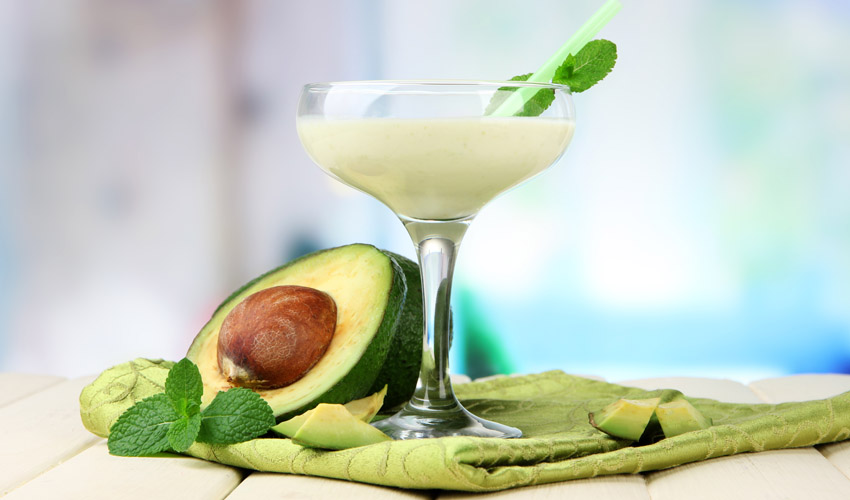 With all the talk about avocado being a superfood, now is a perfect time to pack your creative gin cocktails full of green goodness.
There's always an avocado lurking somewhere in the fruit bowl or the fridge so put it to use and get making a delicious Avocado Gimlet, courtesy of L'Abattoir restaurant, Vancouver.
Ingredients:
40ml gin
15m Apple Schnapps
1/4 fresh avocado
30ml lime juice
25ml sugar syrup
Method:
Measure and combine all ingredients into a shaker tin and fill with ice.
Give it a long and hard shake to make sure the avocado blends into the cocktail.
Pour through a medium sized mesh strainer and into a large coupe glass.
---
Ribena G&T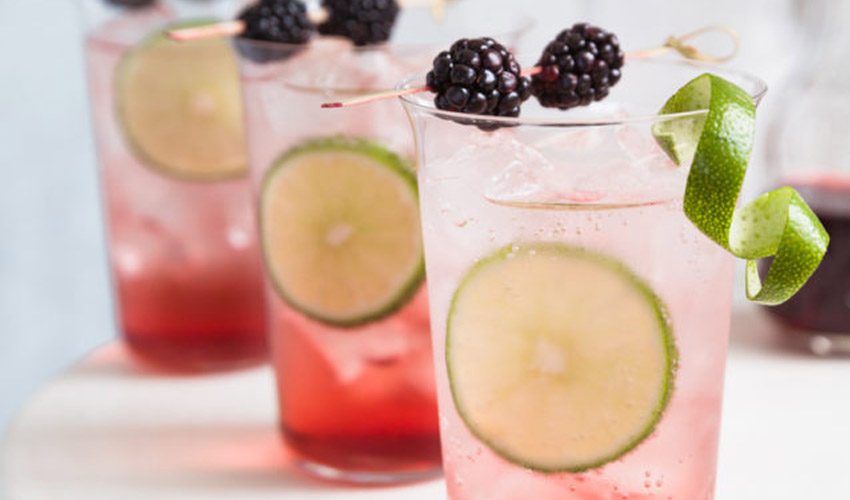 Everyone's favourite blackcurrant cordial Ribena may not have been something you've considered as a gin mixer, but this recipe from Salt & Serenity may just change your mind.
This recipe is sweet, refreshing and perfect for summer sipping. And best of all, it's so easy to make something that looks so pretty.
Ingredients:
40ml gin
1½ tsp fresh lime juice
1 tbsp Ribena
120ml tonic water
Blackberries and lime wedge for garnish
Method:
Fill a highball glass ⅔ full with ice.
Add gin, lime juice, Ribena and top with tonic water and stir.
Garnish with a few blackberries and a lime wedge.
---
Basil Gin Lemonade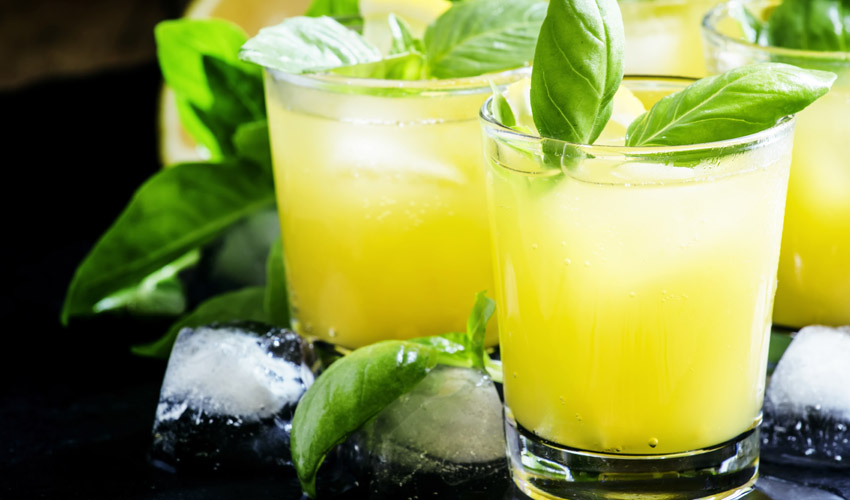 Basil is a staple of the cocktail world as well as in home cooking. If you have a basil plant in your kitchen then you're in luck.
It's tasty, it's fresh and some say that clapping the basil in your hands before using it releases even more of that wonderful herbacious aroma.
Ingredients:
60ml gin
45ml lemonade
Plenty of fresh basil leaves
Method:
Add the basil to a shaker and muddle well.
Add the gin, lemonade, and ice, and shake until well chilled.
Strain through a fine mesh sieve and garnish with a couple of basil leaves.
---
Kiwi and Lime Gin Cooler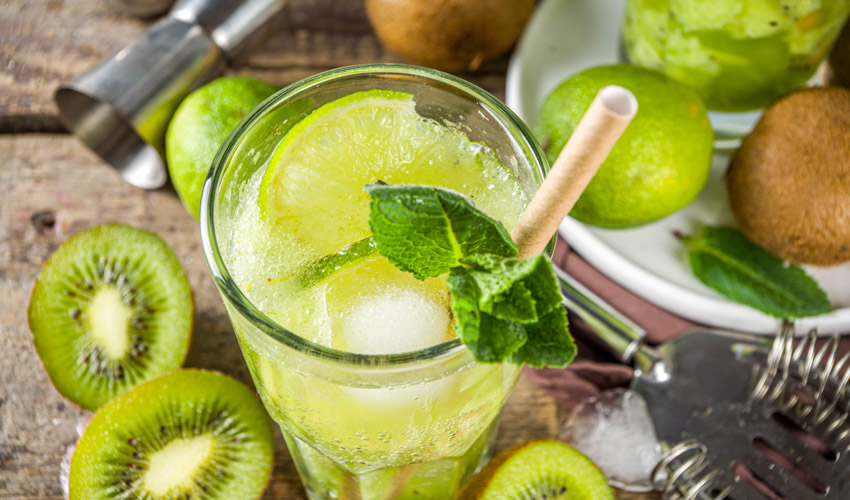 It's hard to find a more simple and effective gin cocktail recipe than the Kiwi and Lime Gin Cooler. It's fresh, green and full of zest and flavour.
Ingredients:
50ml gin
25ml lime cordial
Kiwi and lime to garnish
Method:
Fill a glass with crushed ice and pour in the gin and lime cordial.
Garnish with kiwi slices and lime wedges.
---
Bute Snapper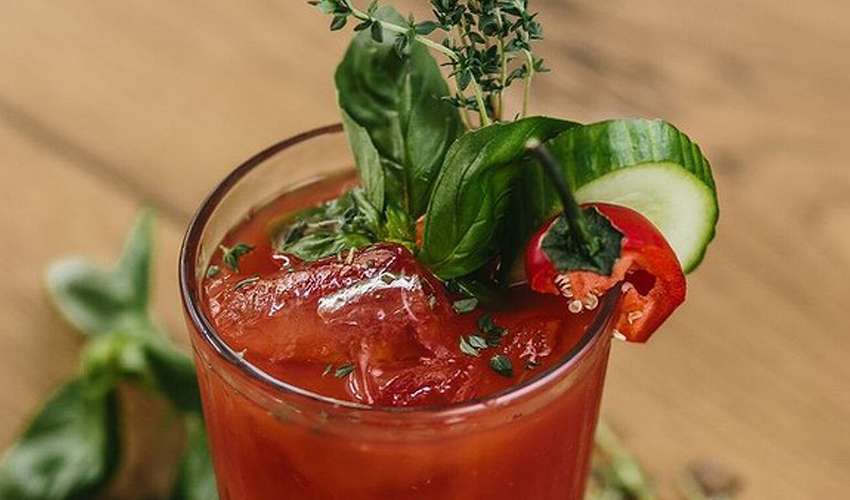 If you're looking for fresh and fiery then thank the folks at Isle of Bute Gin for creating this meal in a glass. Particularly effective for any hair o' the dog situations the next morning, the Bute Snapper is guaranteed to get you back on an even keel.
Ingredients:
75ml tomato juice
25ml lemon juice
Tabasco sauce
Worcestershire sauce
Cucumber
Chilli
Basil
Thyme
Method:
Add all ingredients to a cocktail shaker and roll between two cocktail shakers with cubed ice.
Fine strain into a highball glass over cubed ice.
Garnish with cucumber, chilli, basil and thyme.
---
Baby Yoda Gin Cocktail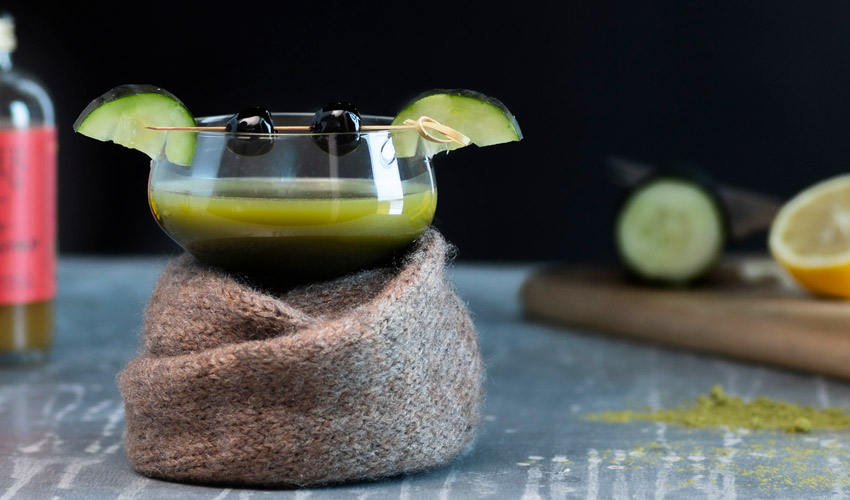 Creative gin cocktails, don't come much more creative than this. The kids will be impressed with this effort but they certainly won't be able to drink it!
This recipe from Kegworks will allow you to escape your troubles by providing a glimpse of a galaxy far, far away.
Ingredients:
1½ ounces gin
3/4 ounce ginger syrup
5 slices cucumber
3/4 ounce lemon juice
1 bar spoon matcha
Cucumber slices and Luxardo cherries (for garnish)
Method:
Pour ginger syrup into cocktail shaker.
Drop cucumber slices into shaker, and muddle to combine with syrup.
Add remaining ingredients (except garnish) and ice, and shake 15–20 seconds, or until properly diluted and chilled.
Double-strain into chilled coupe.
Garnish with cucumber slices, Luxardo cherries and your choice of Yoda clothing.