Now, more than ever, it's crucially important to support local, small distilleries. Here, we spotlight Cornwall-based distillery Pocketful of Stones and hope you join in with us by pouring your favourite serve at home. 
Pocketful of Stones started in the cellar of a pub in London. Sat around a tiny copper still, the Bebington brothers tinkered with gin, trying recipe after gin recipe. The dream was to get back to their roots; the outdoors and the ocean, and produce something they were both passionate about.
The 'first born' gin was Caspyn Cornish Dry Gin, created in small craft distillery in Long Rock just outside of Penzance. Inspiration was taken from clear, fresh spring mornings looking out to the majesty of the surrounding Atlantic ocean.
Caspyn Gin is crisp and refreshing served with tonic, charming in a Martini and captivating in a Negroni.
---
The Perfect G&T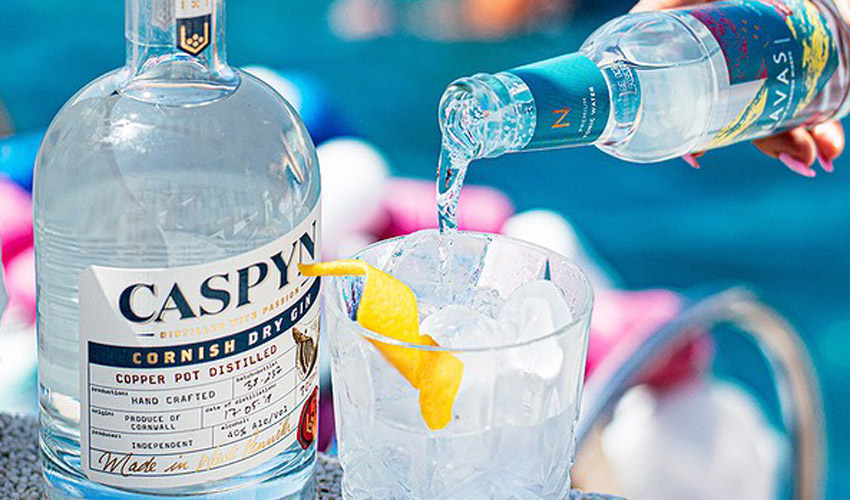 For the perfect G&T: Keep it simple by pouring 50ml of Caspyn Cornish Dry Gin, mixed with Navas tonic water (or a premium substitute) over plenty of ice and garnish with orange peel.
---
Initially producing two gins – a classic dry gin and a cucumber infused gin – Pocketful of Stones have branched out in recent years to include Dandelion & Burdock Gin, Damson Gin, Marmalade Old Tom Gin and a seasonal summer take on Caspyn Gin – Caspyn Summer Cup.
---
Caspyn Collins Cocktail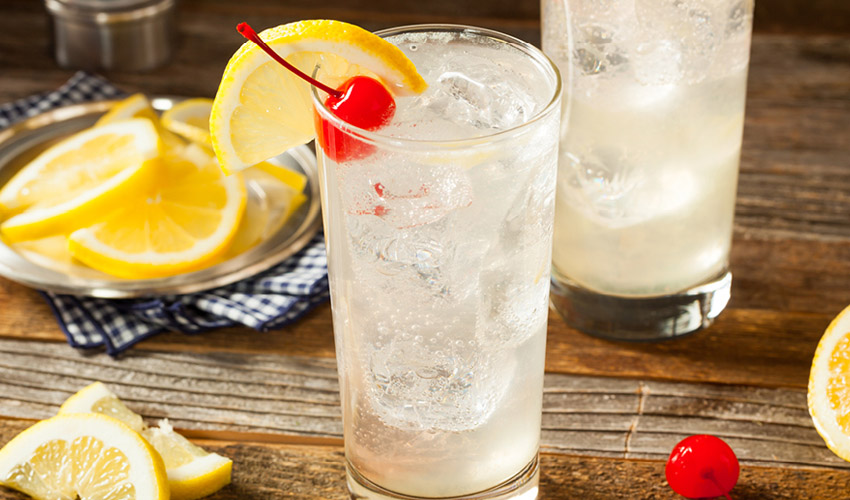 Create the Caspyn Collins: Pour 50ml of Caspyn Gin into a tall glass with ice. Top up with homemade lemonade and garnish with a cherry and a slice of lemon.
---
The distillery's philosophy is to produce everything with the utmost integrity to their craft and to have respect for the ingredients and the environments that influence their recipes.
If you fancy a gin as cool, crisp and refreshing as an ocean breeze then Caspyn Gin could be the one for you.
Pocketful of Stones gins are available to buy from the Gin Kin Shop.