Think of an Easter treat and you may be forgiven for thinking of an Easter egg, but in fact, it's a great time to make your own gin bundt cake.
A traditional  European cake created with a distinctive doughnut shape, just add a little Shetland Reel Gin to your syrup to really liven it up.
It's a great way to while away the hours and you will not be disappointed with just how cute these little mini lemon thyme bundt cakes really are.
How to Make an Easter Gin Bundt Cake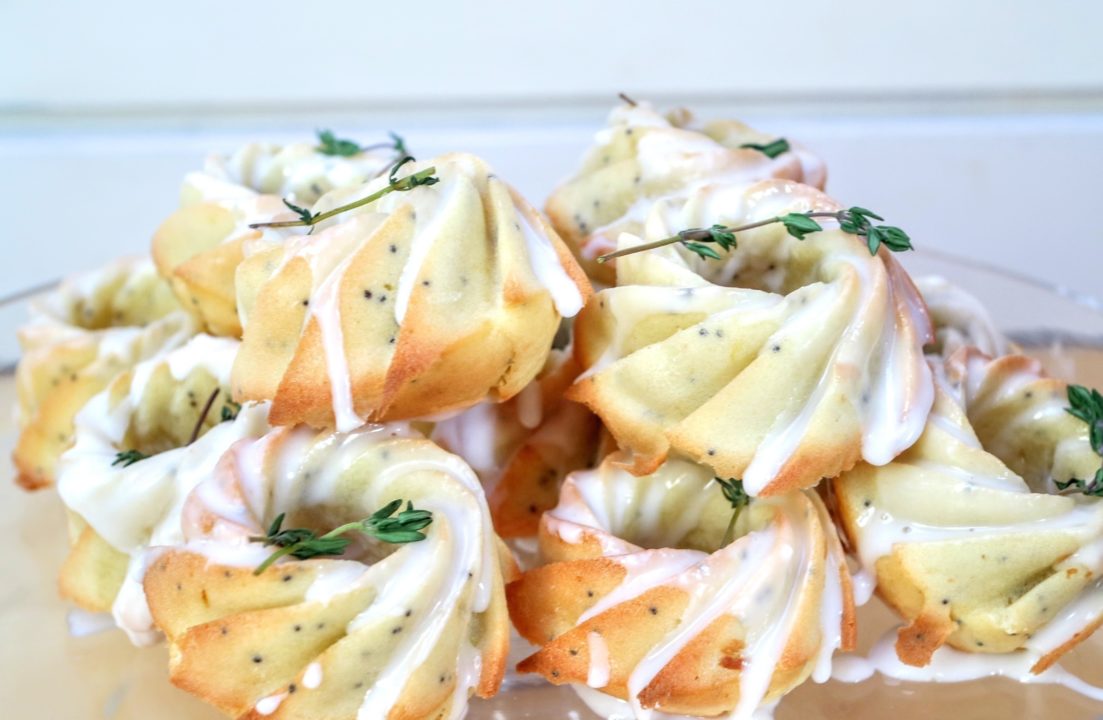 Recipe created by Cat Morley with Shetland Reel Gin.
Ingredients
For the Thyme Syrup
100ml water
50g sugar
6 sprigs of thyme
For the Bundt Cakes
200g sugar
3 eggs
1 lemon
300g self-raising flour
100g butter
150ml soya milk
2 tbsp poppy seeds
200g icing sugar
Method
Bring the water to the boil in a saucepan and stir in the sugar until it has dissolved.
Remove from the heat and add the sprigs of thyme.
Leave the syrup to infuse for about 15 minutes.
Once infused, add the gin to the syrup.
Meanwhile, mix together the soya milk and poppy seeds. Grate in the zest from the lemon and then squeeze in the juice.
Stir half of the thyme syrup into the milk.
Cream together the butter and sugar and add each egg one at a time. Mix in half of the milk mixture and then half of the flour before adding the remaining milk and flour.
Divide the batter into mini bundt moulds. This should make about 18 cakes.
Bake at 180'C for 20 minutes until golden.
Mix together the icing sugar with the remaining thyme syrup.
Drizzle the icing over the bundt cakes and top each with a sprig of thyme.
Shetland Reel Original Gin (43%, 70cl) is available from Gin Kin Shop priced at £34.