Now, more than ever, it's crucially important to support local, small distilleries. Here, we spotlight Edinburgh-based Old Curiosity Distillery and hope you join in with us by pouring your favourite serve at home.
In 2012 co-founder Hamish and his wife Liberty bought a derelict piece of land on the outskirts of Edinburgh and planted the seeds of their future Secret Herb Garden.
Hamish, a wine merchant, began to pursue his lifelong passion for plants by gaining a Herbology Diploma. Alongside Liberty's passion for all things vintage the overgrown lowlands became an award-winning herb nursery, local arts centre, shop and café.
Today the garden has over 600 naturally grown and tendered varieties of herbs that are used in the production of their diverse range of Secret Garden gins.
---
The Perfect G&T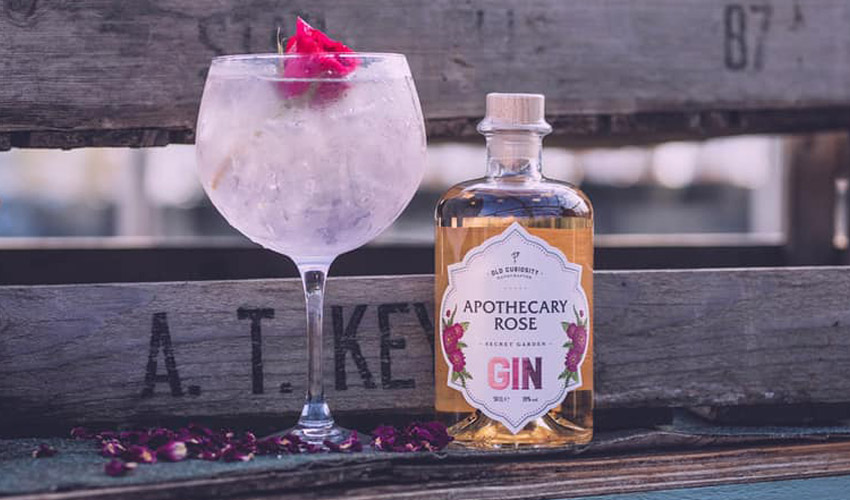 For the perfect G&T: Fill a tall glass with ice, pour in 50ml Apothecary Rose Gin, top up with Fever-Tree light tonic and watch the glorious colour-change. Garnish with Rose Petals or Raspberries.
---
Beginning with Apothecary Rose, an ancient ingredient in tinctures and tonics, he discovered a natural reaction that can only be explained by the magic of nature – a natural colour change, the magical beginning of Secret Garden Gin.
The Old Curiosity Distillery was founded in 2017 and it works hand-in-hand with the Secret Herb Garden – where all the botanicals for the Secret Garden gins are picked.
---
Spring Solstice Cocktail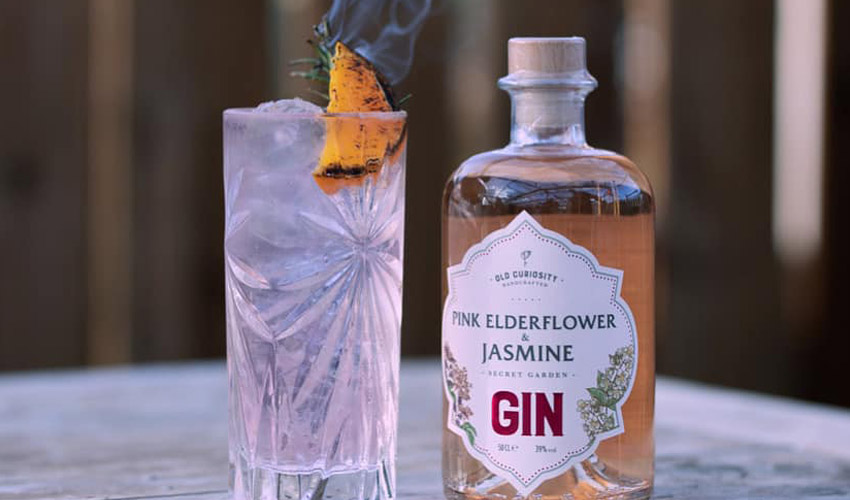 Create the Spring Solstice: Shake 25ml Old Curiosity Pink Elderflower & Jasmine Gin, 25ml Sauvignon Blanc and 5ml elderflower cordial together and pour into a Highball glass. Top up with Fever-Tree Elderflower Tonic and garnish with orange and rosemary.
---
All the gins in the Old Curiosity Secret Garden range change colour when a mixer is added, which is a quite a magical and relaxing process to watch.
The colour changing effect is 100% natural, simply a result of specifically chosen botanicals mixing with tonic rather than a manufactured chemcial reaction.
The full range of Old Curiosity Distillery Secret Garden gins are available to buy from the Gin Kin Shop.