With gin brands up and down the country helping their communities during the COVID-19 pandemic, one local distillery is appealing to the public to help donate more sanitiser to the NHS and care services.
Greensand Ridge Distillery, based in Shipbourne, Kent, has launched a crowdfunding campaign that aims to raise £12,500 in stock to the cause.
The distillery has been making sanitiser since March, gifting 1 out of every 10 sanitiser containers to a number of care businesses including hospices, residential homes, nurses and the police.
However, due to increased demand, the small business is using the online funding platform Crowdfunder to ensure all of their current stock reaches the care sector, with any additional amount raised invested back in raw materials.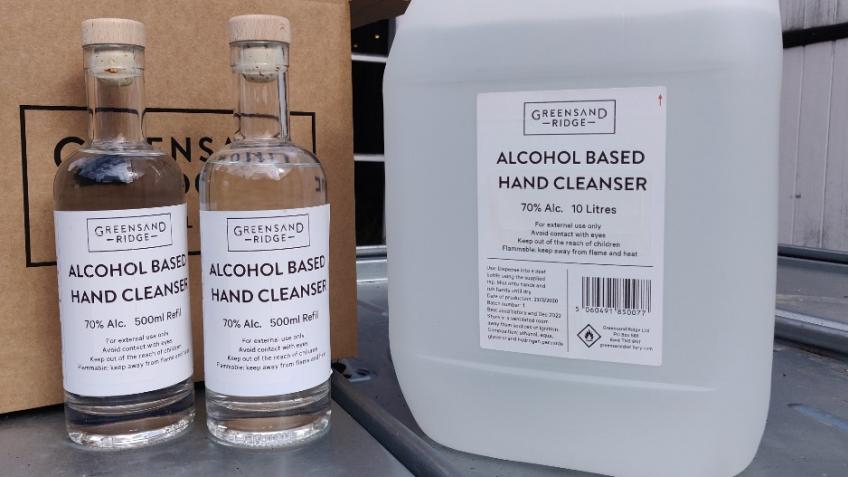 "So much of the alcohol and sanitiser in the market is being bought by private companies to sell to desperate consumers at a profit," the local distillery wrote in their appeal.
"We have chosen to supply through our regular retailers as a thank you for supporting us over the years, and we've been gifting as much as we can. But as a small business with our own struggles, we can only do so much."
Currently, the distillery has raised over £1,000 for the cause and hope to reach their target within 25 days.
Donating £12 or more will allow the distillery to donate 1 litre of sanitiser to a care worker, £24 or more will donate 2 litres, while £120 or more will gift an entire 10 litre container.
To help the cause, visit the distillery's Crowdfunder page and pledge your support.