We all know that our favourite tipple is oh-so-versatile but did you know it can also create a sensational gin-infused salmon?
This fabulously fresh take on a Salmon Gravalax is created by events catering specialist Sojo Kitchen and includes the aromatic herb dill as its key ingredient.
The (not so!) secret ingredient is the delicious Fatty's Organic London Dry Gin, which also happens to feature dill as a primary botanical.
We recommend pairing it with their Cucumber & Dill Gin Mojito on the side for added freshness!
Ingredients
Side of salmon⁠⠀
100g Table salt⁠⠀
100g Sugar⁠⠀
100ml Fatty's Organic Gin
Fresh dill, finely chopped⁠⠀
Lemon zest⁠⠀
Peppercorns⁠
Method
Place the salmon side in a large tray skin side down.
Combine the sugar, salt, lemon, gin and pepper.
Add the mixture to the salmon, coating both sides and ensuring it is evenly distributed.
Cover with cling film and leave overnight in the fridge.
After 24 hours, take the tray out of the fridge and wash off the marinade with cold running water and pat dry. Finally, thinly slice or cube depending on how you wish to serve the salmon. ⁠⠀
Cucumber & Dill Gin Mojito – To Serve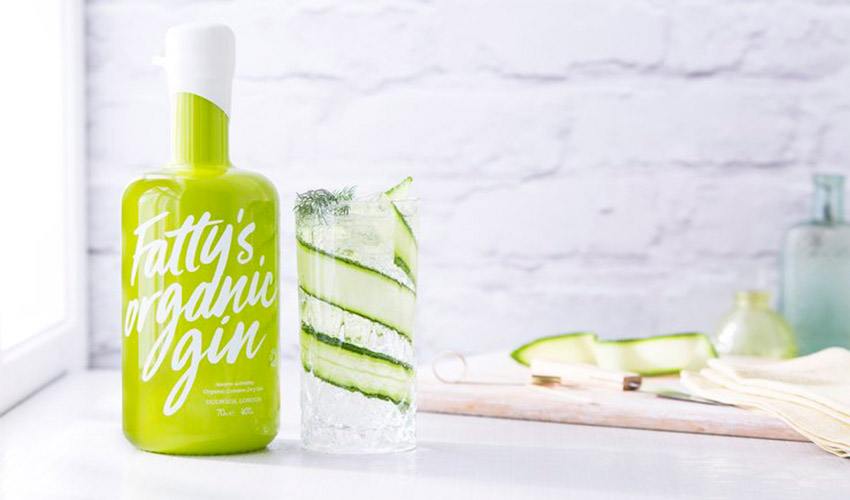 Ingredients
50ml of Fatty's Organic Gin
4 Lime wedges
2 Slices of cucumber
2 Springs of fresh dill
1 Teaspoon of sugar.
Method
Add the Fatty's Gin, sugar, dill and lime wedges in to glass and muddle.
Dice one slice of cucumber, half fill the glass with crushed ice and diced cucumber.
Stir well and top up with soda
Alternatively, try the Fatty's Organic perfect G&T and serve with a light tonic over ice, garnished with a wedge of cucumber.
Fatty's Organic Gin (70cl) is available from Gin Kin Shop priced at £45.