Now, more than ever, it's crucially important to support local, small distilleries. Here, we spotlight Beinn an Tuirc Distillers, who make Kintyre Gin and hope you join in with us by pouring your favourite serve at home.
The Beinn an Tuirc Distillery occupies a former piggery building located on Torrisdale Castle Estate in Kintyre, Scotland. The estate comprises around 1,200 acres of hill, forest and farm land and boasts magnificent views over the Kilbrannan Sound to the Isle of Arran.
The Torrisdale Castle Estate has been in the ownership of the Macalister Hall family since 1872 and has benefited from innovative diversification over the years. Today the business thrives in the hands of Niall and Emma who make the wonderful Kintyre Gin from the ancient estate.
---
The Perfect G&T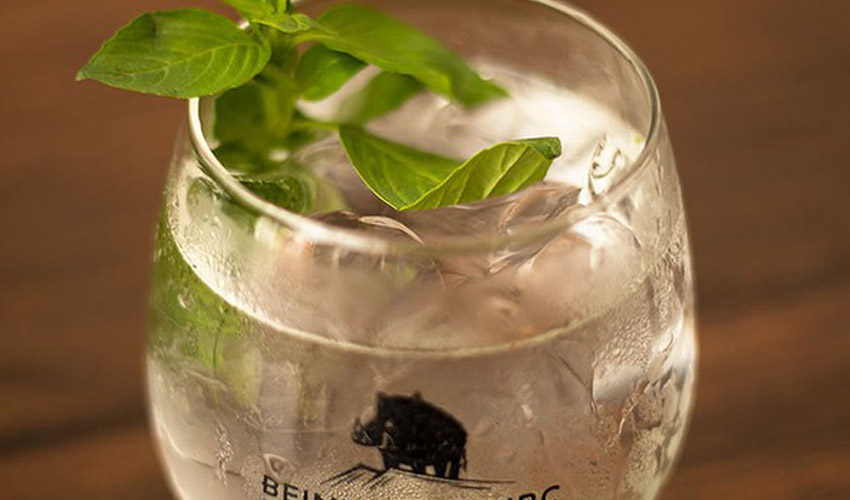 For the perfect G&T: 50ml of Kintyre gin is delicious accompanied by a premium tonic such as Fever-Tree Mediterranean Tonic. Garnish with a sprig of basil or a slice of pink grapefruit.
---
The botanicals used in the Kintyre gins are carefully selected to reflect the unique coastal, pasture and woodland position on the east coast of the Kintyre peninsula.
You'll find icelandic moss, sheep sorell, cubeb berry, cassia bark and coriander among other in Kintyre Gin. The pink variant is coloured by raspberry concentrate and contains botanicals such as liquorice, almond, angelica and oris.
Kintyre Pink Gin Cranachan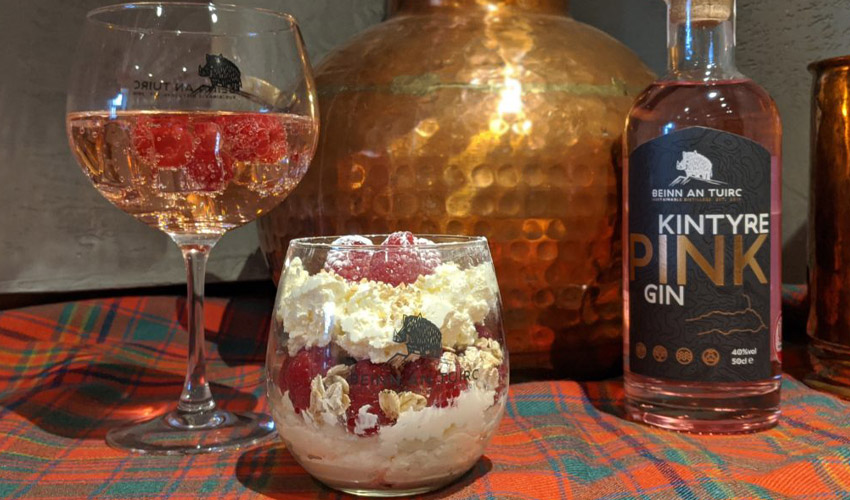 Create a Kintyre Pink Gin Cranachan: Assemble the cranachan as normal according to your favourite recipe and top with 300ml whipped cream soaked in 25ml of Kintyre Pink Gin. Then Drizzle with raspberry sauce and garnish with fresh raspberries.
---
Kintyre Gin is sustainably produced using the estate's own renewable energy, powered from a small a 99kw hydro-electric scheme.
The water is sourced from the hill from which the distillery takes it name, 'Beinn an Tuirc', which translates from gaelic as 'The Hill of the Wild Boar'.
Kintyre Gin and Kintyre Pink Gin are available to buy from the Gin Kin Shop.