Now, more than ever, it's crucially important to support local, small distilleries. Here, we spotlight Porter's Gin and hope you join in with us by pouring your favourite serve at home.
Friends and founders of Porters Gin – Alex, Ben and Josh – each had a passion for creating better drinks and so, decided to turn the basement of their bar in Aberdeen into something unique.
The desire to create light, refined gin recipes was built by the three friends spending years perfecting the art of cold distillation while working together in an Aberdeen bar.
---
The Perfect G&T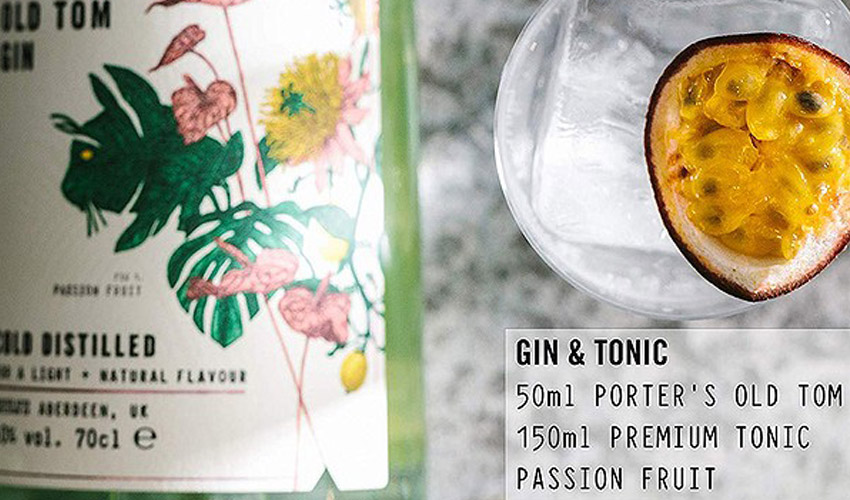 For the perfect G&T: Simply mix 50ml Porter's Old Tom Tropical Gin with 150ml of premium mixer into a glass with ice and garnish with passion fruit.
---
Alex, Ben and Josh created one of the UK's most innovative micro-distilleries; building their own vacuum still, which distills botanicals at low temperatures, allowing them to retain their fresh, natural flavour.
A vacuum still is used to distill temperatures below atmoshperic boiling points. By Attatching a pump to create a vacuum, the pressure is lowered along with the temperature to achieve liquid boiling.
Southside Hi-Ball Cocktail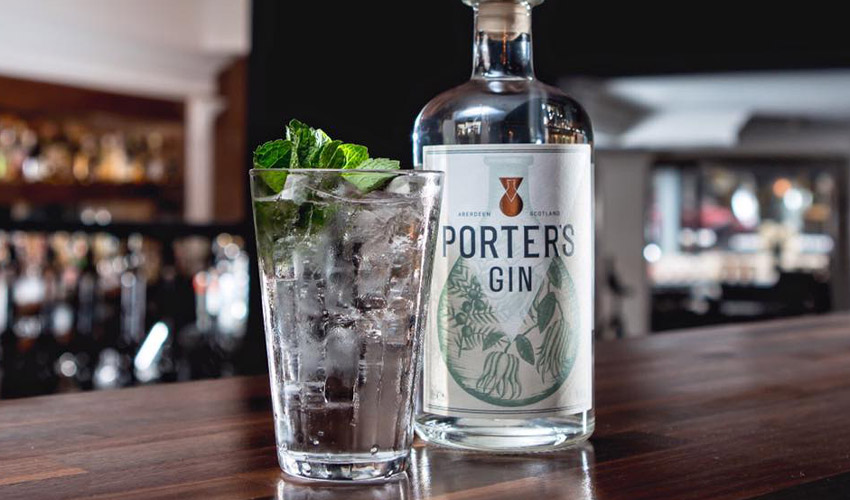 Create the Porter's Southside Hi-Ball: Pour 50ml Porter's Gin into a glass with ice, top up with soda and mint stem cordial. Lastly garnish with fresh mint.
---
Porter's Modern Classic Gin is a classic London dry gin elevated by cold-distilled Buddha's Hand citron. The Buddha's Hand fruit guides the top notes of the modern classic gin, giving it a unique citrus flavour that hovers delicately between lemon and grapefruit.
Porter's Tropical Old Tom Gin stays true to the classic combination of sweetened gin and exotic botanicals, whilst using modern methods to exract more refined flavours. A classic juniper base is lifted by tropical notes of passion fruit, guava and white tea, which are cold-distilled to retain their juicy freshness.
Porter's Gins are available to buy from the Gin Kin Shop.