Now, more than ever, it's crucially important to support local, small distilleries. Here, we spotlight York Gin, and hope you join in with us by pouring your favourite serve at home.
The York Gin Company started where all the best ideas are born – in the pub. Specifically York's award-winning Swan pub, owned by one of York Gin's directors, Paul Crossman.
In 2016, Paul registered the name York Gin along with his business partner, Jon Farrow, but tragedy struck when Jon sadly died suddenly. However the team were resolute about their project and knew Jon would want them to continue, and Jon's children are still an integral part of the team.
---
The Perfect G&T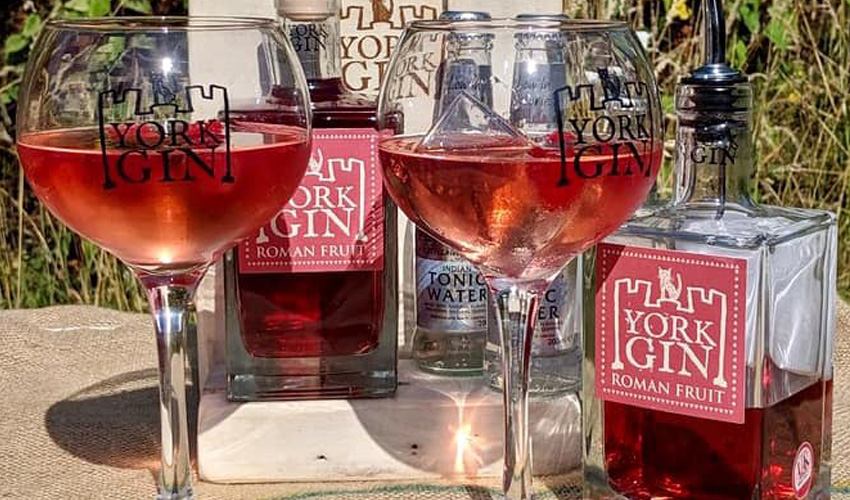 For the perfect G&T: Pour 50ml of York Gin Roman Fruit and 100ml Fever-Tree Mediterranean Tonic into a glass with ice. Garnish with raspberries or small strawberries.
---
The York Gin Distillery is the only one within the city limits – at Acaster Malbis. The centre-piece is a 300 litre alembic copper still. Every still must be individually named and this one is called Ebor – short for Eboracum, the Roman name for York.
York Gin have made, bottled and labelled every single drop of gin at the distillery. It's run as sustainably as possible; using 100% green electricity and recycling 100% of paper, cardboard, recyclable plastic and glass. They also deliver the gin from the distillery in an electric van that's charged using green energy
---
Yorkshire Sunrise Cocktail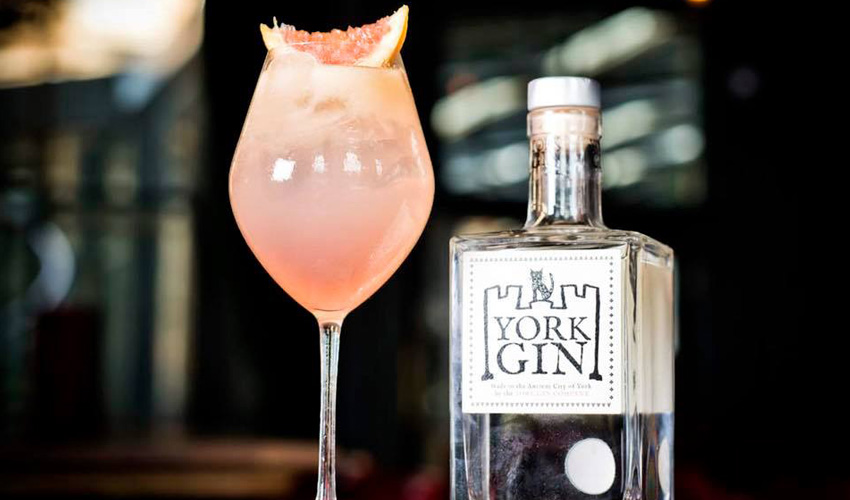 To create a Yorkshire Sunrise: Add 50ml York Gin London Dry, 25ml grapefruit juice, and 25ml kiwi syrup to a cocktail shaker, then shake over cubed ice until the tin frosts over. Double strain into a wine glass filled with cubed ice then top with tonic and garnish with a grapefruit slice.
---
Out of the five commercial gins made by the distillery, two are recognised as being among the best in the world. York Gin Outlaw – a navy strength gin – won a Double Gold at the San Francisco World Spirits Competition 2019 and York Gin Old Tom won a Gold Outstanding medal at the International Wine & Spirit Competition 2019 and a Gold at the Spirits Business Gin Masters 2019.
---
The full York Gin range is available to buy from the Gin Kin Shop.