Gin-based get-togethers may officially be on hiatus during the coronavirus pandemic, but one remote distillery is offering a friendly check in and chat service to help support gin lovers.
Persie Distillery, based in Glenshee, aims to tackle loneliness in their community.
The service is ran by the gin-maker's mother, Lillias Fairclough, who usually runs the distillery's free collection service and helps with the bottling line.
Her new role involves calling or emailing isolated residents who feel lonely or in need of cheering up.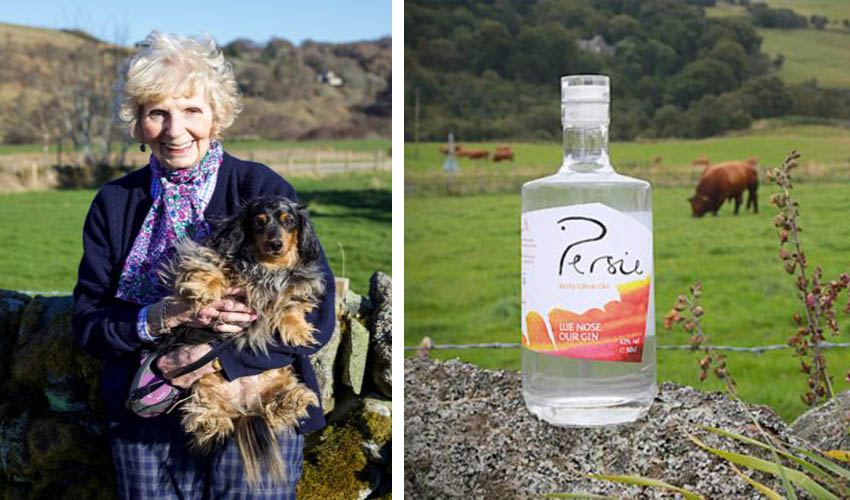 The idea is based on a similar helpline offered by health service volunteers, which was recently endorsed by the Duchess of Cornwall.
She said having lost her husband Donald after 59 years in 2017, she knows how difficult it can be to feel alone.
Meanwhile, the distillery – which made headlines with its fundraising spaniel-themed spirit – is also offering frontline workers something to look forward to, once the outbreak is under control.
Distiller Simon Fairclough is giving away 100 free tours of his business to be used any time in the next year.
People are being urged to nominate friends and family who are in the NHS, police, social care or other frontline service.
"The coronavirus crisis is having a huge impact on the mental health of people of all ages and circumstances," said Mr Fairclough. "The loss of routine and social contact can be crippling for some.
"We want to show people that there is a strong sense of community and we're all in this together. Providing a chatline and offering a distillery tour to enjoy with friends in the future are just two of the small ways we can reach out to people to raise their spirits."
To chat to Lillias or to nominate someone for a tour, e-mail snifter@persiedistillery.com
From: The Courier