It's the flavour that's helped kickstart a whole trend. A variant of pink gin, rhubarb has emerged as a champion of flavoured gin.
Thanks to this lil' garden veg, we've seen an ever greater increase in experimental gins. Locally-sourced botanicals such as honey, heather and seaweed have all become commonplace in the world of gin.
If you're not quite ready to make your own rhubarb gin but still hanker for the original taste of this sweet garden delight, here's our honest guide to the best rhubarb-based gin and gin liqueurs around.
Please note: Our guide does contain some shop links, but the picks are based entirely on our own taste tests and reviews.
Orkney Gin Company – Rhubarb Old Tom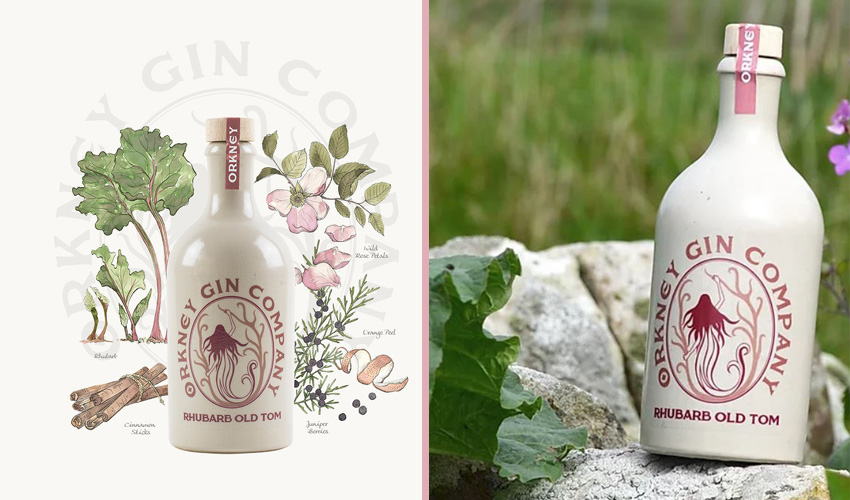 What's impressive about Rhubarb Old Tom Gin is how multi-layered the taste can be depending on the serve. If tasting neat gives you a bouquet of floral notes, then pairing it with with a premium Indian tonic water brings out the fruitier rhubarb side.
Rhubarb Old Tom by Orkney Gin Company (43% ABV, 50cl) Gin Kin Shop, £34 | Review: See here.
---
Warner's Rhubarb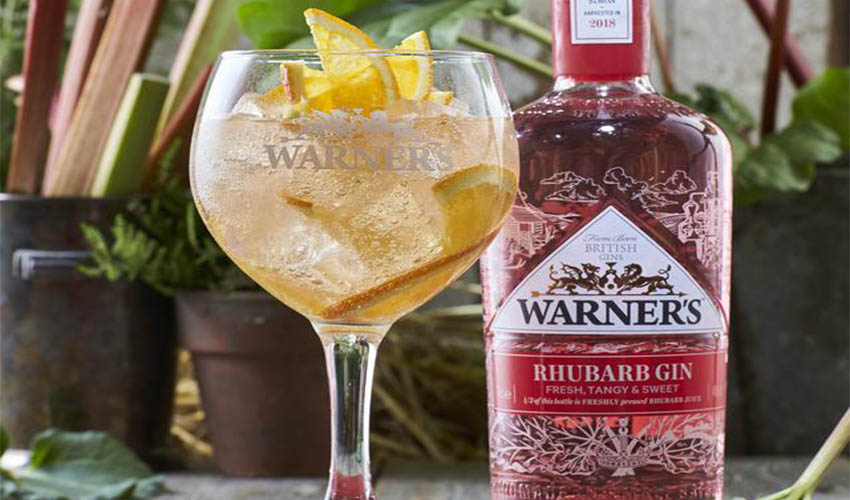 If you prefer a well-balanced rhubarb tipple over straight sweetness, then look no further than Warner's Rhubarb.
It's deliciously light and refreshing; simply add to your favourite tonic water for the taste of the English countryside in your glass.
Warner's Rhubarb (40% ABV, 70cl)
---
Mr Hobbs Rhubarb & Ginger Gin Liqueur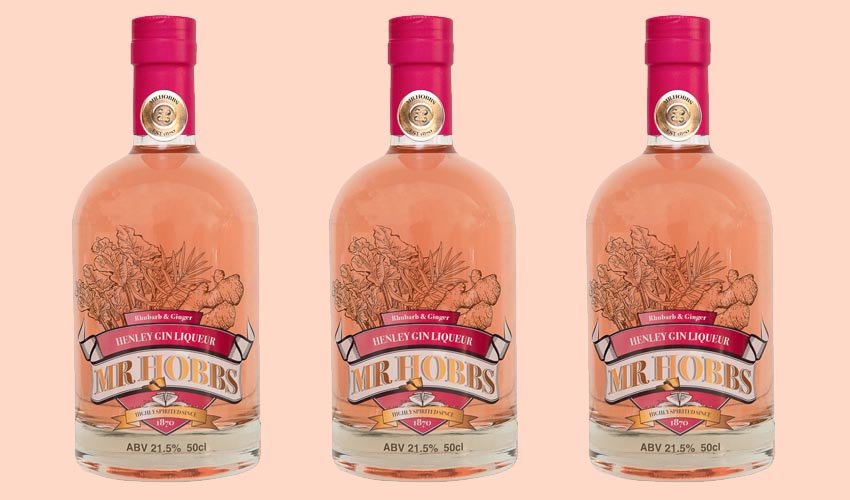 With its prominent gingery notes, Mr Hobbs Rhubarb and Ginger Gin Liqueur has an aromatic, spicy depth compared to similar liqueurs on the market, balanced beautifully with fruity rhubarb.
If you've previously tried rhubarb and ginger gin liqueurs and found them too sweet, Mr Hobbs has more of a gingery bite that shines though served neat.
Mr Hobbs Rhubarb and Ginger Liqueur (21.5% ABV, 50cl), Gin Kin Shop, £25 |  Review: See here. 
---
Whitley Neill Rhubarb & Ginger Gin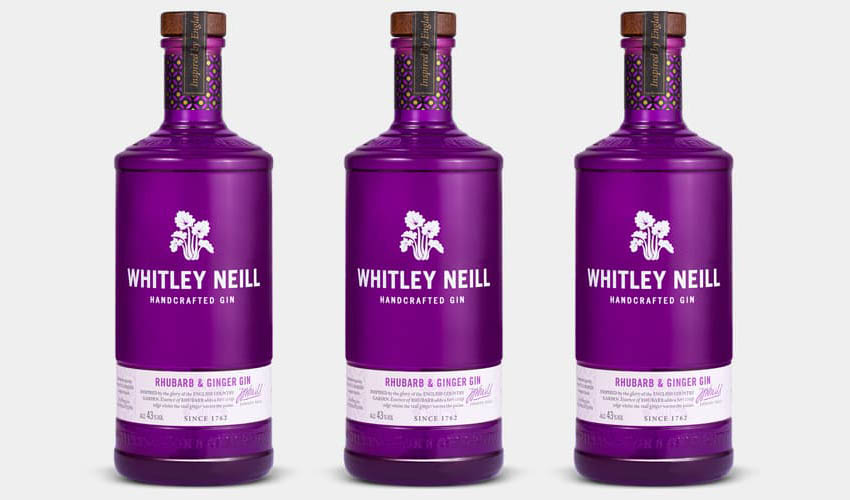 If you're not a fan of ginger, don't overlook this gem. It features a strong and sweet rhubarb taste that works well with a quality tonic water or ginger ale.
Not only does it have a more pronounced taste than similar gins in its category, you can also reuse the bottle to make a stunning bedroom light.
Whitley Neill Rhubarb & Ginger Gin (43% ABV, 70cl)
---
Gin Bothy – Rhubarb Infused Liqueur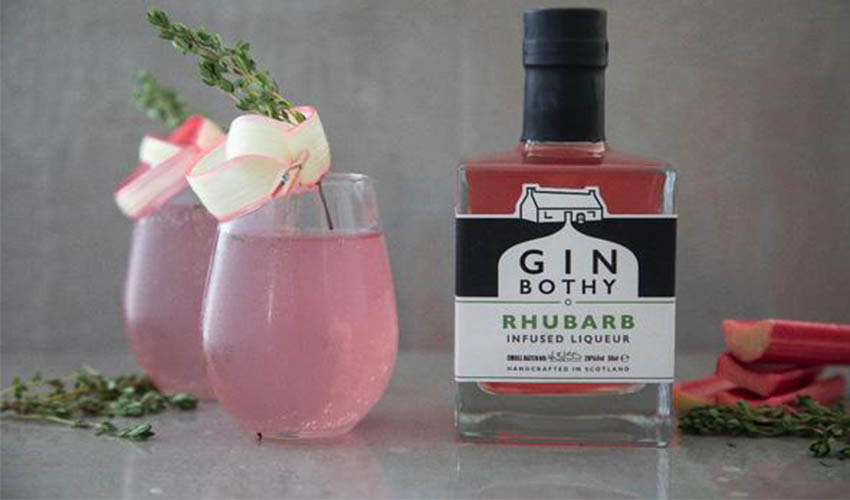 Scottish distillery Gin Bothy have done an impressive job with their liqueurs. Their rhubarb infused liqueur has a great natural flavour that's created using Scottish rhubarb. Perfect for mixing with a spot of ginger ale!
Gin Bothy Rhubarb Infused Liqueur (20% ABV, 50cl), Gin Kin Shop, £26. 
---
Sky Wave Raspberry and Rhubarb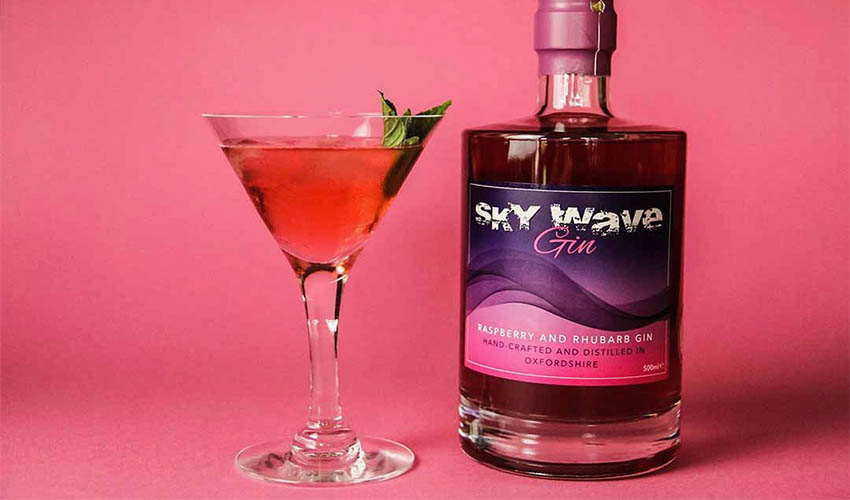 Fans of fruity gin will love this local offering from Oxfordshire-based Sky Wave Gin. Not only do you get a wonderful taste of rhubarb and juniper but a fabulously fresh raspberry twist that makes it perfect for summer tipples.
Sky Wave Gin Raspberry and Rhubarb (42% ABV, 50cl, 20cl or 5cl) Gin Kin Shop.
---
Hortus Rhubarb & Ginger Liqueur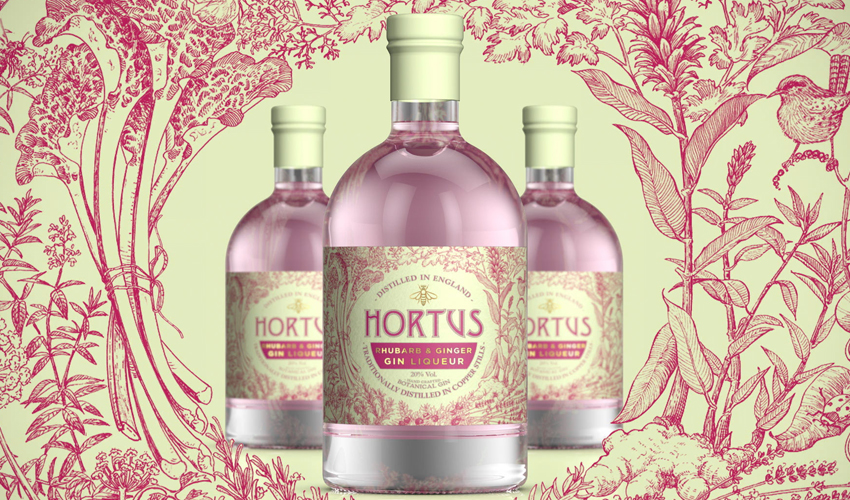 If you have a sweet tooth, you must try Hortus Rhubarb & Ginger Liqueur. It might lack depth compared to other distillery pink liqueurs but at its price point (usually under £12) it's not a bad addition to your cupboard as a great budget buy.
Hortus Rhubarb & Ginger Gin Liqueur (50cl, ABV 20%) 
---
Slingsby Rhubarb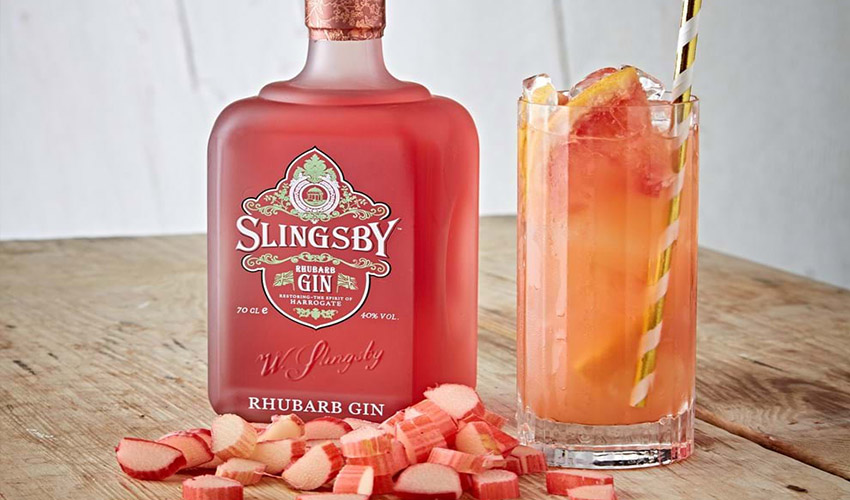 Originally produced as a small limited edition batch, we feel fortunate that Slingsby Rhubarb proved to be so popular that it became part of the permanent range.
As well as rhubarb notes, you can also detect a hint of pink grapefruit in your glass. Simply add your choice of a good tonic water and a rhubarb garnish to really make this beauty come alive.
Slingsby Gin Rhubarb (70cl, 40% vol) 
---
Edinburgh Gin Rhubarb & Ginger Gin & Gin Liqueurs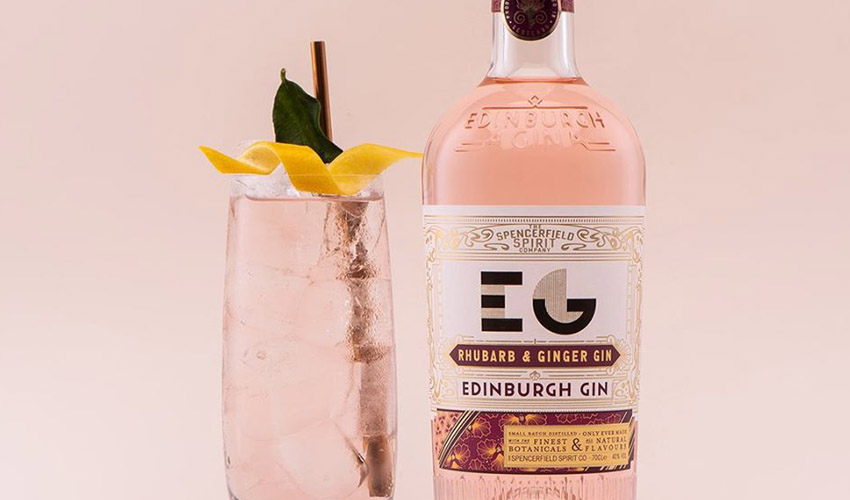 Best served either with tonic water or lemonade, Edinburgh Gin's best-selling liqueur still stands up as a timeless classic but you can also buy it at full-strength.
The Scottish distillery have also done an amazing job with their hand-blown bottles from Italy complete with Art Deco style labelling.
Edinburgh Rhubarb Gin & Gin Liqueurs (40% ABV – Gin.  20% ABV – Gin liqueur)
---
Stratford Rhubarb  – 50cl, 40%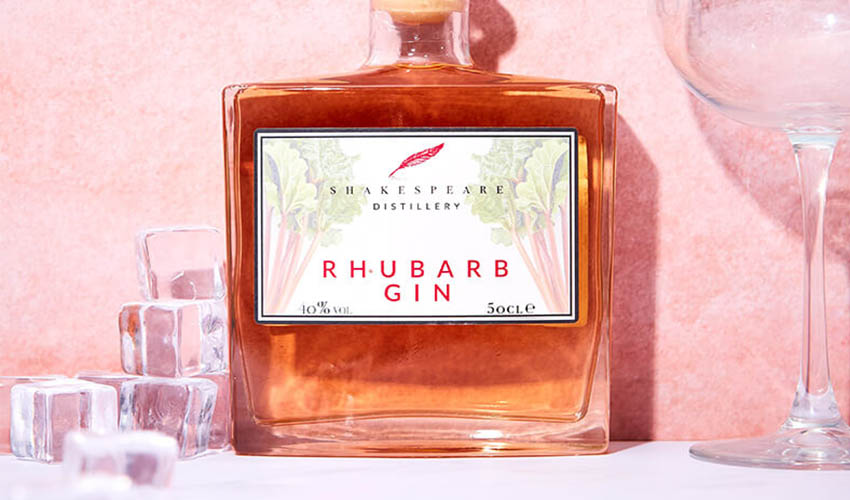 Rhubarb was commonly used to cure ailments in Tudor times and, although medicine might be more advanced now, there's no reason why we can't utilise the benefits of rhubarb in a delicious drink!
The Shakespeare Distillery, based in Stratford-upon-Avon (of course) is an artisan producer, creating their gins in small batches that's pure liquid poetry.
Shakespeare Distillery Rhubarb (40% vol, 50cl)
---
Aber Falls Rhubarb & Ginger Gin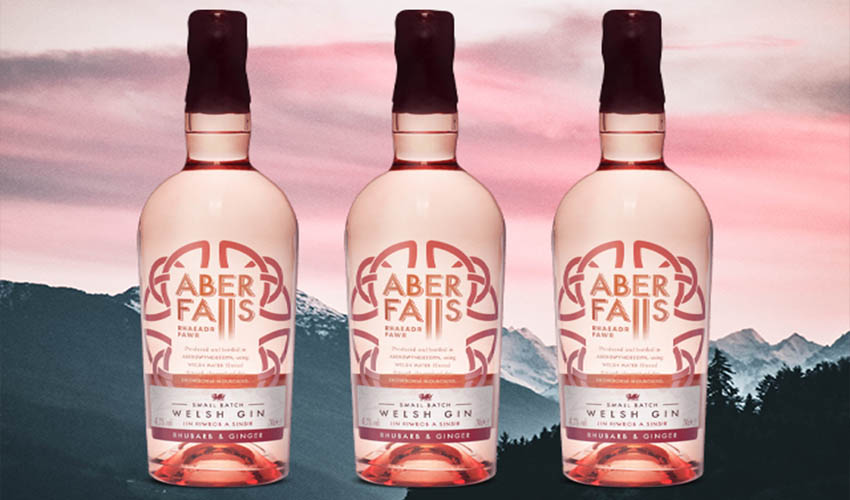 Aber Falls excel in creating wonderful flavoured gin at great quality and their take on Rhubarb & Ginger is no exception.
The distillers, Aber Falls, situated in the Welsh village of Abergwyngregyn, recommend pairing this tasty gin with cranberry juice.
Aber Falls Welsh Gin Rhubarb & Ginger (41.3% ABV, 70cl)
---
Jawbox Rhubarb and Gin Liqueur – 70cl, 20%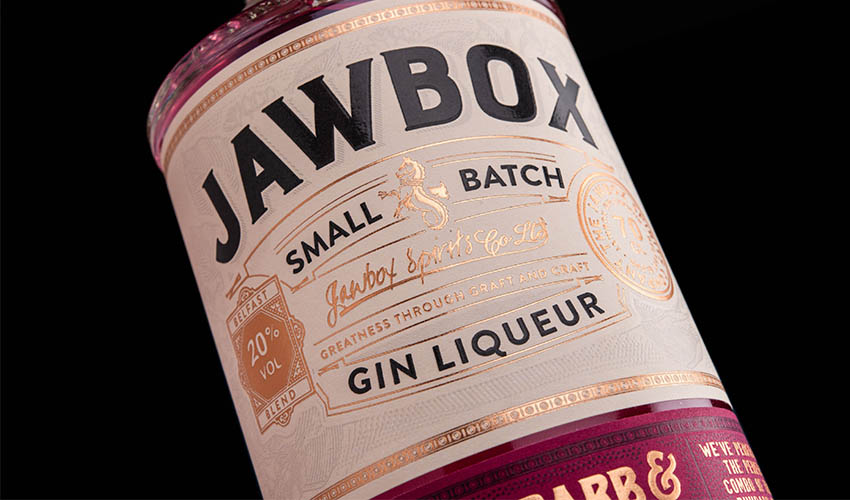 The colour of this Jawbox Rhubarb and Gin Liqueur is jaw-droppingly gorgeous and it tastes just as heavenly.
Distilled in Belfast, this gin liqueur both looks and tastes the part. We recommend using this in gin and prosecco cocktails – simply divine.
Jawbox Rhubarb & Gin Liqueur (20% ABV, 70cl)