Now, more than ever, it's crucially important to support local, small distilleries. Here, we spotlight Kent-based Greensand Ridge Distillery, and hope you join in with us by pouring your favourite serve at home.
The Greensand Ridge is a line of hills which surrounds the Weald of Kent and Sussex. It's this area where Greensand Ridge Distillery sources ingredients and captures flavours.
The fields, orchards, nutteries and hedgerows of the area are the focal point for the distillery's quest for great flavours and lost ingredients.
---
The Perfect G&T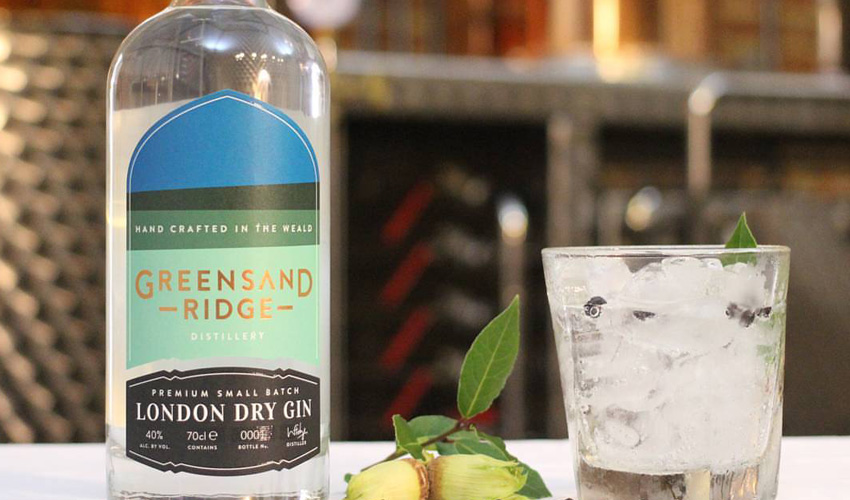 To create the perfect G&T: Pour 40ml of Greensand Ridge London Dry Gin into a glass with ice and mix with Indian tonic. Garnish with a fresh bay leaf.
---
The gin and other spirits made at the distillery are created from surplus produce from local farmers or the food system. In fact, the spirits they make are dictated by what is surplus or byproduct.
The stills, distillery operations, and bottling line are powered by green electricity. Using an electric still instead of running a gas steam boiler is more expensive, but as the distillery says: "we believe fossils fuels have to remain in the ground."
---
Raspberry Ghost Sour Cocktail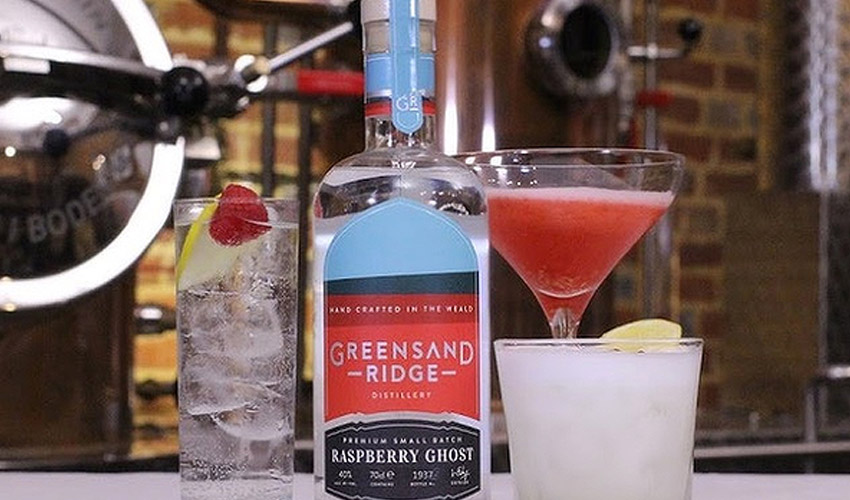 To create a Raspberry Ghost Sour: Pour 50ml Greensand Ridge Raspberry Ghost , 40ml fresh lemon juice and 20ml simple syrup into a cocktail shaker with ice and shake. Strain into a glass and garnish with a Mascharino cherry.
---
If you live locally you can take part in an intimate distillery experience where you can enjoy a cocktail while you tour the distillery.
You'll learn about the art of distilling and the different gin botanicals and how they are combined, and then distill your own full bottle of gin on an individual copper pot still, selecting from a range of over 40 botanicals.
Greensand Ridge Gin are available to buy from the Gin Kin Shop.