If you're craving a night on the town, but are stuck on the sofa then Aldi has got your back. The supermarket has teamed up with TV mixologist and flavour guru Pritesh Mody to bring the glitz and glam of upmarket cocktail bars to your very own living room.
On Friday 24 April, Pritesh will be beaming into your living room from Aldi's Facebook page and anyone can join in.
The virtual masterclass will start at 5pm and will show viewers how to make decadent cocktails on the cheap.
Taking inspiration from some of the most famous drinks and bars from around the world, Pritish will be recreating famous cocktails using exclusive Aldi cocktail recipes; including the Jardin D'aldi at £1.30 per serve, designed to be every bit as good as Chateau Marmont's Gardener's Gimley.
If you want to get a head start here are some of the exclusive Aldi cocktails.
Matcha Made in Heaven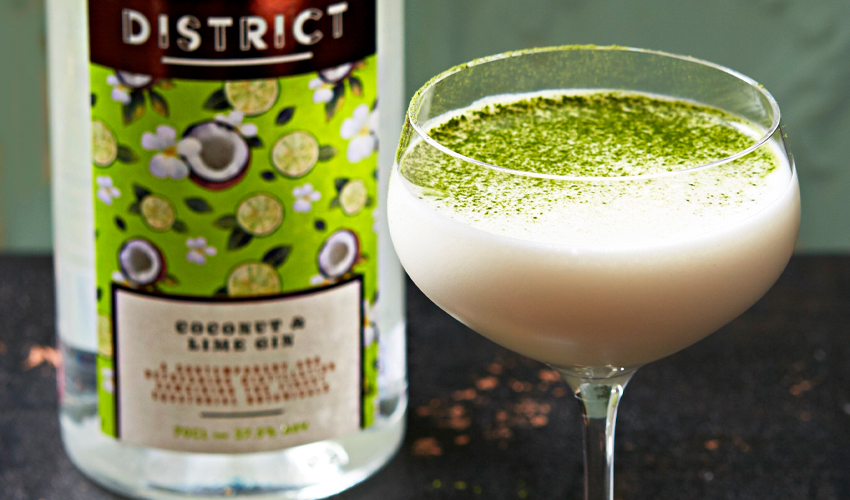 London's Sushisamba's Coconut Matcha Sour, ticks all the boxes with on-trend ingredients including Matcha. Aldi's version, Matcha Made In Heaven, featuring Aldi's Topaz Gin and Mason's Coconut & Lime Gin, certainly packs a punch at just £2.79 per serving.
Ingredients:
50ml Coconut & Lime Gin
25ml full fat coconut cream
25ml lime juice
20ml sugar syrup
1cm piece of ginger (finely grated)
25ml egg white/chickpea water (vegan)
Matcha powder
Method:
Shake all ingredients hard with ice in a cocktail shaker.
Strain onto a Martini glass.
Garnish with matcha powder.
---
J'ardin D'Aldi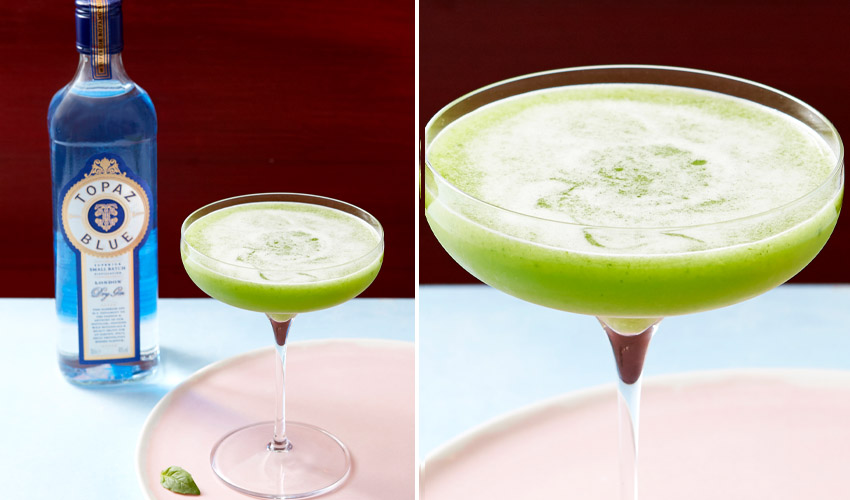 Famed Los Angeles Hotel, Chateau Marmont on Sunset Boulevard has hosted the good and the great from Hollywood's crème de la crème for almost a century. Jardin D'Aldi is Aldi's version of Chateau Marmont's Gardener's Gimlet and comes in at only £1.30 per serve!
Ingredients:
50ml Topaz Gin
15ml lime
15ml simple syrup
60ml cucumber and basil juice (blend 6 basil leaves and 100g cucumber with 50ml water in a blender)
Method:
Place all ingredients in a cocktail shaker.
Shake and strain into a Matini glass.
Garnish with a basil leaf.
---
The Infusionist Cup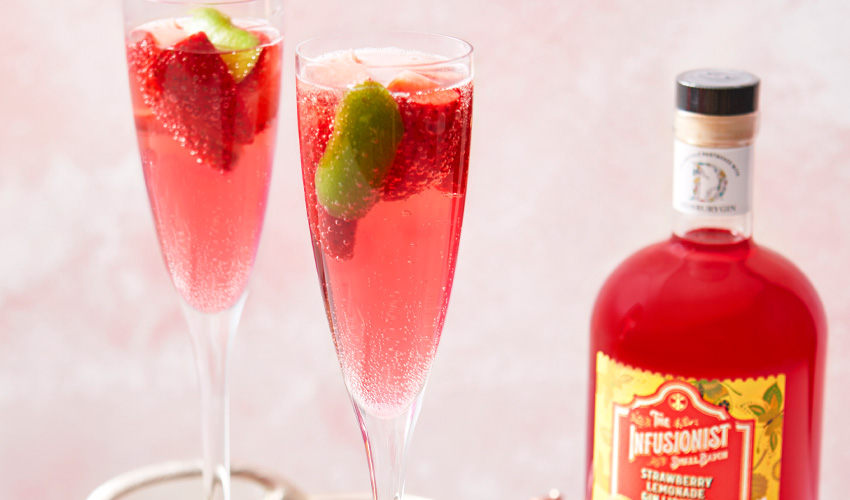 Inspired by the world-renowned London hotel, The Dorchester Bar's Strawberry Cup cocktail is always a classic hit. Aldi's Infusionist Cup featuring Aldi's Strawberry Gin Liqueur and Veuve Monsigny Champagne version comes in at just £2.98 per serve.
Ingredients:
65ml Strawberry Lemonade Gin Liqueur
65ml chilled Veuve Monsigny Champange
2 strawberries
Peel of 1/4 of a lime
Method:
Cut 2 strawberries into quarters and place in a Champagne glass.
Twist the lime peel into the glass to release the oils.
Pour in the gin liqueur and Champagne then serve.
---
Bloomin' Wild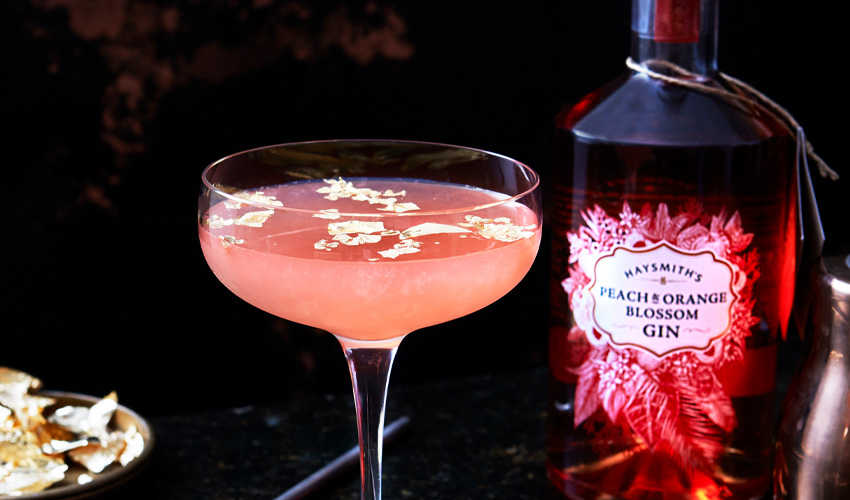 For the high rollers, London bar Novikov's glamourous Wild Orchid cocktail, is sprinkled with 18 carat gold. Aldi's version, Bloomin' Wild, features Haysmith's Orange Blossom and Peach Gin and Aldi's Premium French Vodka and comes in at £2.13 per serve.
Ingredients:
25ml Peach & Orange Blossom Gin
35ml Saint Germont Reserve Vodka
15ml elderflower syrup
25ml lemon juice
2 dashes Peychaud bitters
Garnish with edible gold flakes
Method:
Add all ingredients to a cocktail shaker with cubed ice.
Shake until the outside of the shaker turns cold.
Strain into a chilled Martini glass.
Garnish with a slim twist of lemon rind or edible gold flakes.