When the weather is fine then it's time to experiment and enjoy cocktails in the sun. If you've never tried gin and tea cocktails then you're going to want to give them a go ASAP.
This recipe from Rock Rose is a great place to start. It uses Rock Rose Spring Edition Gin & jasmine tea to create a refreshing tea based cocktail to sip on a warm spring day.
The light floral flavours from the jasmine tea marry perfectly with the fresh and earthy flavours of Rock Rose Spring Edition Gin, all balanced by some added sweetness.
Find a sunny spot indoors or in the garden and enjoy sipping on a sweet and citrusy Rock Rose Spring Tea.
Rock Rose Spring Tea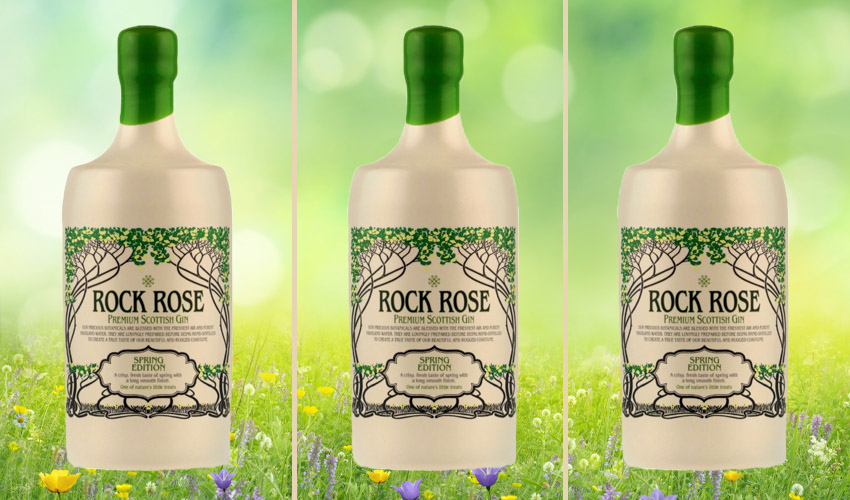 Ingredients:
1tsp jasmine tea syrup
100g caster sugar
25ml lemon juice
Soda water
Lime wedge to garnish
Method:
Jasmine Tea Syrup:
Infuse the jasmine tea in 100ml freshly boiled water for 10 minutes.
Strain and stir in the caster sugar until dissolved.
Allow to cool (will keep for up to two months in the refreigerator).
To Serve:
Pour Rock Rose Spring Edition into a cocktail shaker with ice.
Add the jasmine tea syrup and freshly squeezed lemon juice.
Shake until well chilled.
Strain into a glass with ice and top with soda water.
Garnish with a wedge of lime.
Rock Rose Spring Edition is available to buy from Gin Kin Shop.